« Saturday Gardening Thread: Driven to Drink [KT}
|
Main
|
GunThread: .22s Are lots And lots Of Fun! [CBD] »
June 11, 2016
Ace of Spades Pet Thread [Misanthropic Humanitarian]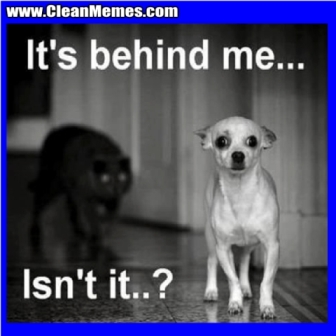 It's that time of week, grab a cookie, curl up in a ball and refrain from passing gas. It's the world famous Ace of Spades Pet Thread ( Well, almost world famous)

Quote of the Day I:
"The better I get to know men, the more I find myself loving dogs."
—Charles de Gaulle
Quote of the Day II
"A cat has absolute emotional honesty: human beings, for one reason or another, may hide their feelings, but a cat does not."
Pet & Animal News

After the horrific events of 9/11 in NYC dogs were used in survivor location capacity. Then used for victim recovery. The last surviving service dog used for these purposes has passed on. I came across a story about Bregagne a couple of weeks ago when the Memorial Day weekend thread was being prepped. At one time she had her own day in NYC.

Husky likes waterboarding. J/K he enjoys blowing bubbles.
Pet Morons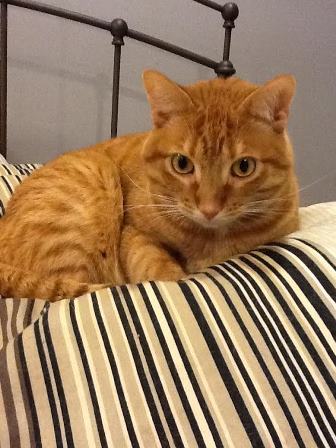 Meet Stubby the Cat. Steevy the Moron submitted this photo. Steevy didn't say much about Stubby. Hopefully, he will be around today to talk about him.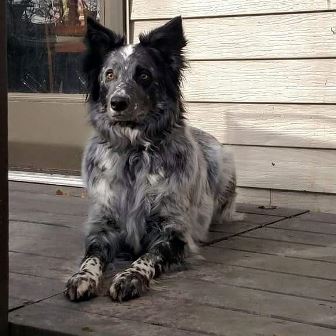 This is Blue. Blue is a mixture of Border Collie and Blue Heeler. From what Prosgtor told us, Blue is quite the squirrel dog.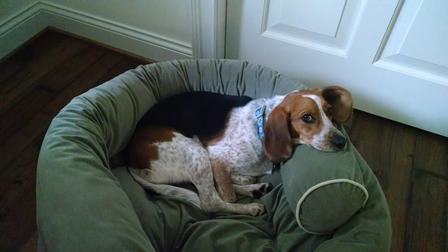 So this is Lily. She's an 11 month old Beagle pup who looks terribly spoiled. 'Ette Lynn says she is a comical dog. I bet!!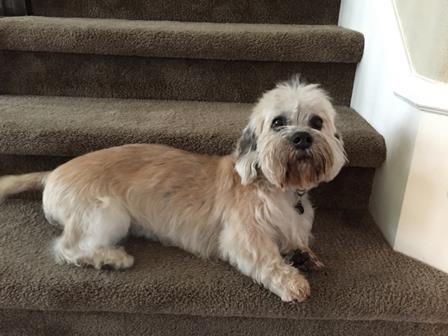 Now here is a breed you don't see too often. Meet Millie the Dandie Dinmont Terrier. Regular 'ette Lindafell says she's a great dog with kids.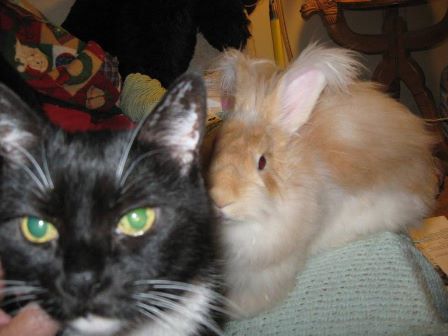 Now this is an unusual pair. Zee is the cat and the rabbit is Ernie. Per Barbara Ernie is Zee's little buddy and shadow.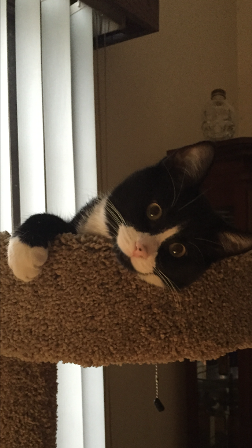 Say hello to Bud the Cat. Ruth tells us that he was discovered at about 1 week of age and weighed about 4 oz. He's grown up to be a healthy looking pet.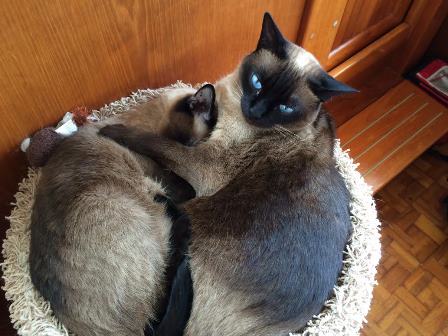 These are Seal Point Siamese, meet Max & Mia. They are 10 & 12 years of age. RI Red says they are wonderful cats.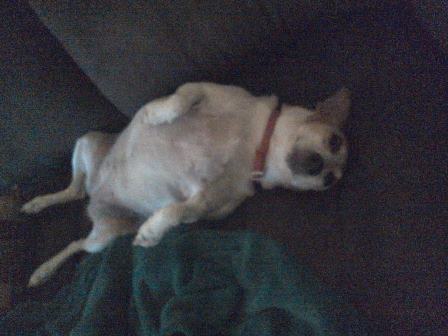 Last but not least is Goatexchage's deputy assistant auxiliary emergency back up pet, Joy.

Thanks for stopping by this afternoon. If you a story, a photo or some interesting pet/animal news you know how to reach us. We are at petmorons at gee mail dot com.

posted by Open Blogger at
02:30 PM
|
Access Comments