« "The French Appetite For Appeasement," Or,
"Cheese-Eating Surrender Monkeys Are True To Form" (CBD)
|
Main
|
Open Thread [Mis. Hum.] »
June 05, 2016
Food Thread: The New Prohibitionists, And Other Social Nags [CBD]
"Civilization Begins With Distillation"
-- William Faulkner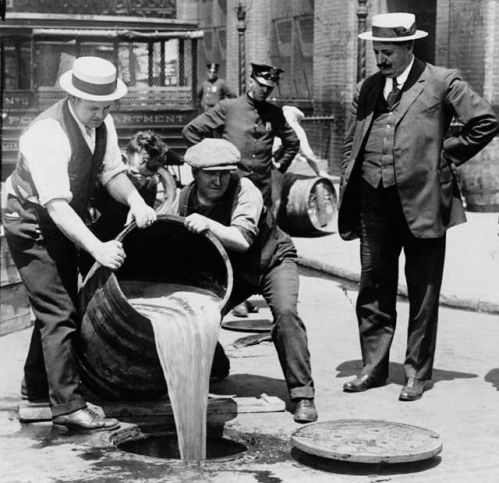 "My rule of life prescribed as an absolutely sacred rite smoking cigars and also the drinking of alcohol before, after and if need be during all meals and in the interval between them."
-- Winston Churchill
I am an occasional reader of The Dartmouth Review, the conservative voice of sanity at an increasingly insane Dartmouth College. It has been a thorn in the progressives' sides since its founding in 1980. Yes, the writing can be tortured, and they desperately need editors, but if anyone wants to peer through the keyhole and see what unfettered college leftist playgrounds look like, it's better than most. There is the obligatory Ivy League pomposity, but at least they seem to be aware of it....
Dartmouth College, as many of you are aware, is on the forefront of BLM and the other anti-freedom concepts that seem to be in vogue on most college campuses. In addition to the typical rape epidemic, Dartmouth is also suffering an unprecedented epidemic of underage drinking, binge drinking, booze-driven rape, and, probably, alcohol-driven Global Warming.
This is a difficult topic to discuss, because obviously none of us have any experience with consumption of alcohol at institutions of higher learning. /sarc
Apparently Dartmouth's neo-prohibitionists are completely ignorant of the history of drinking, its acceptance by society as a social lubricant, and the propensity of young men and women to drink too much, fornicate with abandon, and learn from their youthful indiscretions.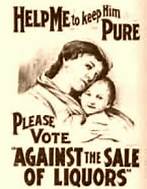 Or...the administration is using a ginned up (see what I did there?) alcohol crisis as an excuse to destroy the fraternity system and replace it with a college-controlled house system.
These are the social scolds, a particularly unpleasant subset of the Left, who use the pleasures of Western culture as an example of its moral failings, and as a tool with which to destroy it. Drinking and other debaucheries have been part of the college (or youth) experience forever. Contrary to the panicked and hysterical reports emanating from the bowels of administration buildings all over the country, there is no particular crisis, other than the despicable and disgusting dumbing-down of the college experience. Perhaps Dartmouth college administrators could pay more attention to its students' conspicuous lack of respect for the rule of law and the basic tenet of Western Civilization: Free Speech.
My most fervent wish is that with the wholesale destruction of Dartmouth's unique culture, the rabidly dedicated alumni network falls apart, as the college they remember is sacrificed on the altar of progressivism. I wonder what the administration will think in a generation, as their killing of the goose dries up a huge source of revenue?
"I drink Champagne when I win, to celebrate. And I drink Champagne when I lose, to console myself."
-- Napoleon Bonaparte
We see similar behavior directed against the pleasures of food, as luscious fat and glorious animal flesh is vilified, marginalized, and priced out of existence (ethanol anyone?). And let us not forget tobacco, whose dangers are well known but limited to the user, in spite of years of tenuous research pushing the second-hand smoke canard.
In reality the progressive movement cares nothing for our health...what they care about is, of course, power over us.
******
And from our very own
artisanal 'ette
:
Ace mentioned picnic baskets earlier this week (or last, don't remember), and the WSJ had had a piece on that recently. Not sure if you subscribe or if this is behind a firewall.
The Best Picnic Baskets (not sure I agree completely as being the "Best", but these are nice)
Which led me to the picnic site, which, of course, there is one!
This is just fun. I love picnics. If I'm going with cold fried chicken, or subs and salads that need cold temps, I go with my coolers usually. But, on the days we just eat the pate, cheeses, fruit and (red) wine with baguette or crackers, one of the cute and fancy picnic baskets would work great. Nothing needs to be refrigerated, or best served at room temps. In a pinch, a small ice pack will work near the item(s) that need to stay chilly.

******
Most tuna we get in the U.S. is farmed, but that isn't a bad thing. It is usually of very high quality, and because it is frozen soon after processing it doesn't suffer from a sometimes long supply chain. And while it is relatively expensive, a little goes a long way. I can eat a pound of steak without any difficulty, but there is no way I can eat the equivalent amount of tuna.
Addendum I have been corrected by commenter "Trumps of Doom" that most tuna is not farmed. He is, of course, completely correct, and I am a retard.
Marinated Tuna Steak
2 inch thick tuna steak, trimmed of skin and any connective tissue
2-3 oz. of good quality extra virgin olive oil
1 tsp. fresh thyme leaves (don't chop them)
1 tsp. lemon zest
¼ tsp. kosher salt
¼ tsp. fresh black pepper

Whisk the oil with the thyme and the lemon zest and pour over the tuna steak. Dredge the tuna through the oil so that it is completely covered in the oil and herb mixture. Cover and refrigerate for one hour. If you remember, turn the steak once or twice to ensure even marinating. Remove the steak from the refrigerator about 30 minutes before cooking.
Preheat a heavy cast-iron skillet on medium-high heat for at least five minutes. Make sure that it is well seasoned, otherwise the fish might stick.
Salt and pepper the steak.
Turn the heat up to high for about one minute, and then place the tuna steak in the middle of the skillet. Do not move it or poke it; you are looking for a nice sear, and if you are impatient the tuna will stick to the pan and you will have to order a pizza. The house is going to get a bit smoky, so turn the exhaust fan up to hurricane setting.
After two minutes, turn the fish with a large metal spatula, hopefully in one motion.
After another 90 seconds you have a choice of removing the tuna or searing the sides as well (I don't do it, but YMMV). Just be careful not to overcook it.
Let the steak rest for a minute, then slice and serve. By the way, the cooking time above is for a rare steak (the only way to have it). And if you have a thinner steak, adjust the cooking time accordingly.


posted by Open Blogger at
04:40 PM
|
Access Comments