« Reviving Memorial Day Traditions [KT]
|
Main
|
Tuesday Morning News Dump (5/31/16) Mis. Hum. »
May 30, 2016
Overnight Open Thread (5-30-2016)
So I'm back...and pretty wiped out. This was a long three weeks - 1.5 weeks of work, 1 week of vacation, and 1 week of family business/hard physical labor. In the process I visited Tokyo, Yokohama, Nikko, Hakone, Kyoto, Osaka, Hiroshima, and Shikoku. I'll fill you in on the details over the next few days.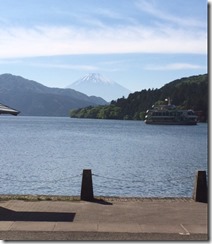 Here's the onsen where I spent most mornings and evenings during the vacation phase of my trip. It was awesome.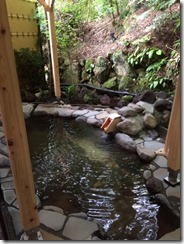 As we all know, high school girls can defeat any enemy that doesn't have tentacles. But against kaiju they need a bit of help.

Ragnastrike Angels! Earth is invaded from space and nothing seems able to defeat the giant aliens, known as Fiarem. So as an emergency measure a group of high school girls are recruited as a special defense force. When given technomagic treatment they become 38 meters tall and can fight the Fiarem on even terms.
WeaponsMan on Happy Memorial Day
The dead are only as dead or forgotten as we allow them to be.
As readers of this blog certainly know, Memorial Day is not on occasion to celebrate those many of us who survive. At least, not in the USA. We've got a day for that, in the bitter month of November, for good and historical reasons. That's the day for those who returned upright and animate. This day is to honor the ennobled among us, the ones that did not. And so many of us vets are thinking about absent friends, today; it may not be an occasion for happiness.

We are about to argue the opposite.

Nobody died so that you can mope around bewailing his fate. Let us consider an alternative way to think about him, about them. Let us, rather, take comfort and find joy in the fact that they lived, however briefly; let us remember them not as they died in a flash of HE, that unforgettable sound of a rifle-bullet impact, or an unstoppable running-down on the operating table; but rather, as they live: full of life and life's joys, or even more honestly, life's passions.

Surely you can call up that friend, or relative, or friend's relative, in your mind. This was a person with a distinctive smile, a laugh, and a gait that you could spot in a throng at a hundred yards. Bring that picture into your mind, that man (or, perhaps, woman) in color and in three dimensions.

Now, take that fallen hero - for the foundation of our little world stands on the shoulders of these, and that makes them heroes if nothing else does - along with you. To the cookout, to the ball game, to the beach, to the water park.

Expect others to look at you funny, as you're attentive to the old friend's envy of your home or kids - or his mockery of your current state of physical fitness.

Don't be surprised if he takes the last hot dog or the last beer - or if he leaves it for you. Either way, that's just the kind of guy he was, wasn't he?

We have been bringing our dead friends to holiday festivities for some years now. We haven't told anybody, because we enjoy, most of the time, just passing as regular, sane, non-vet Americans. But now it's time to let the secret out of the bag.

...Anyway, when some smiling, secure, comfortable citizen looks at you and says, "Happy Memorial Day," look right in his or her eye, shake hands if it's suitable, and say, "Happy Memorial Day" right back. Say it like you mean it, because you're saying it for two.

And if you're sensitive to it, if you're really tuned-in, that pressure on your shoulder is a squeeze from a dead hand, telling you it's OK.

Happy Memorial Day.
Did the Cincinnati Zoo Really Have to Shoot That Gorilla?
Sadly yes. Once the gorilla had the boy and wouldn't let him go there were really no good options. Note that the gorilla dragged the boy around and was quite rough with him before the video showing him 'cuddling' the boy was taken.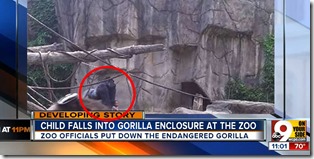 IRS Employee Explains Why Conservative Groups Were Targeted
To protect their phony baloney IRS jobs.
Desperation Watch: Newspaper Industry Files Federal Suit Against Ad-blocking Industry
Armed White House Intruder Stopped By Transgender Bathroom Policy, Bullets
I was indeed stopped in my tracks, temporarily bereft of the ability to even.

So, I'm supposed to be taking my 1911-buying advice from underemployed Eighties hair metal singers now? Also, if Dee Snyder's so into 1911s, how come we can only get country friggin' music at our annual NRA soirees?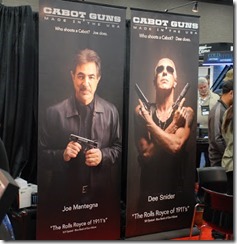 Japanese Court Rules Artist's 'Vagina' Kayak is Legal, Sharing Its 3D Data is Not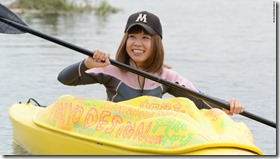 Amazon Customer Service is Becoming More Like Comcast
Bad Pooja, bad.
Weekly Commenter Standings
Top 10 commenters:
1 [922 comments] 'sven10077' [129.48 posts/day]
2 [439 comments] 'Jane D'oh'
3 [389 comments] 'Christopher Taylor'
4 [383 comments] 'Vic  We Have No Party'
5 [380 comments] 'Bruce With a Wang!'
6 [340 comments] 'Nevergiveup'
7 [309 comments] 'Ricardo Kill'
8 [296 comments] 'ThunderB'
9 [287 comments] 'Lizzy'
10 [277 comments] 'Skip'
Top 10 sockpuppeteers:
1 [70 names] 'phreshone' [9.83 unique names/day]
2 [43 names] 'Dick Morris'
3 [43 names] 'Naked Yoko Ono'
4 [37 names] 'Cicero (@cicero)'
5 [37 names] 'andycanuck'
6 [35 names] 'In Vino Veritits'
7 [28 names] 'garrett'
8 [25 names] 'Count de Monet'
9 [25 names] 'doomed'
10 [22 names] 'freaked'
The group. Banned on 12 universities.
Where it's at - the Twitter
Tonight's post brought to you by pilot Leslie Leavoy over Vietnam in 1966: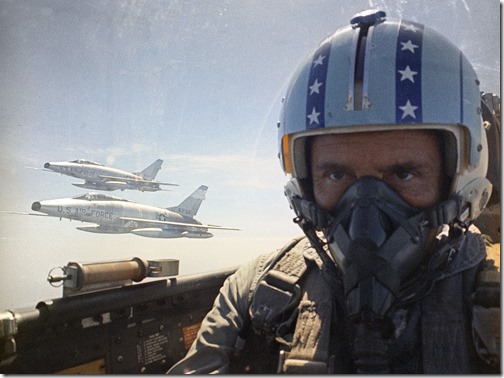 Notice: Posted by permission of AceCorp LLC. Please e-mail overnight open thread tips to maetenloch at gmail. Otherwise send tips to Ace.

posted by Maetenloch at
11:12 PM
|
Access Comments