« Best/Worst Life-of-a-Musician Songs
|
Main
|
Thursday Morning News Dump (5/19/16) [Mis. Hum.] »
May 18, 2016
Wednesday Night Overnight Open Thread [Mis. Hum.]
Quote of the day I
"Leave "corporate America" and get a non-job as a diversity enforcement officer: that's where the big bucks are."
― Mark Steyn, After America: Get Ready for Armageddon
Quote of the day II
"The most erroneous assumption is to the effect that the aim of public education is to fill the young of the species with knowledge and awaken their intelligence, and so make them fit to discharge the duties of citizenship in an enlightened and independent manner. Nothing could be further from the truth. The aim of public education is not to spread enlightenment at all; it is simply to reduce as many individuals as possible to the same safe level, to breed and train a standardized citizenry, to put down dissent and originality. That is its aim in the United States, whatever the pretensions of politicians, pedagogues and other such mountebanks, and that is its aim everywhere else."
― H.L. Mencken

School's Out
Graudation speeches have become entertainment.
'Tis the season of college graduation ceremonies, and throughout the land graduating students don overpriced robes and mortarboards and submit to the wisdom of appointed elders before embarking on the next stages of life's great journey. Or they get dating advice from a Broadway star, which Lin-Manuel Miranda of "Hamilton" recently doled out when he addressed graduating students at the University of Pennsylvania

When did celebrities become the new go-to speakers at college commencements, and can they be stopped?
Time magazine recently offered a potted history of commencement addresses, noting the shift over the years from college administrators and lowly intellectuals toward actors, singers, and other miscellaneous celebrities. "There's no clear indication of which university started the trend of tapping celebrities to speak at graduations, but over the past three or four decades their numbers have grown from a few fun speakers amid a torrent of university officials to the flood of businesspeople, actors, writers and humorists who headline today's ceremonies," the magazine noted.
The best graduation speech never given.This speech should be heard by every High School and College graduate. Hell, it should be taught every day.
Here are 10 people who didn't pay attention to science class in school. "To every action there is always opposed an equal reaction"
In case you blew off foreign language classes, there is now a device that will translate foreign languages in real time.

Friday in History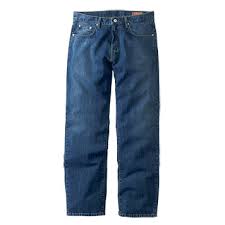 May 20, 1873 a patent is issued for blue jeans to Levi Strauss and his partner Jacob Davis. Ironic that Strauss was born in Buttenheim, Bavaria.

Peace, Love and Understanding
WTF!!??!!?? Lotion & Kleenex unavailable?
German casino evacuated. Bomb threat? Gunman? Pack of rabid German Shepherd Dogs on the loose? No, strange ticking noises coming from the men's restroom.
Summer
Summer is right around the corner. Do you know how to eat corn on the cob?

The Slow Mo guys show you how it's done.


If you have watermelon, you can always do this.

The summer time is a productive time to look for a home. So is that a real house or a Sears house? After 100 years Sears homes still stand. Besides homes, Sears also sold everything else that a family would need. Need a car, a gun, or chickens for that summer BBQ? Sears had it.
Tonight's ONT brought to you by "Here Hold My Beer Union Local 13" American Postal Workers.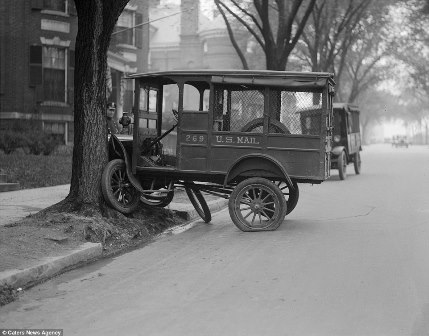 Photo from Daily Mail.com

posted by Open Blogger at
11:17 PM
|
Access Comments