« Obama Jokes About Making a Ton of Money Giving Speeches At Goldman Sachs-- You Know, Like Hillary Does/Did
|
Main
|
Tuesday Morning News Dump (5/3/16) [Mis. Hum.] »
May 02, 2016
Overnight Open Thread (5-2-2016)


-- from an amicus brief filed in a lawsuit over who owns the Klingon language
Quote of the Day II - Modern Academia Edition
The following article introduces the hobosexual as a concept in queer materialism. Mapped at the intersection of not-for-profit hobo sex and labor practices historically, the hobosexual collapses the apparent impasse between the material and the symbolic so prevalent in queer studies. The concept represents the redeployment of queer as anti-capitalist practice; highlighted are the non-normative hobo practices of nonproductive expenditure, but also the recognition that these abnormalities are organized by capitalist systems of normalization designed to engender profit. The article also considers the degree to which industrial capitalism affected both hobo mobility and hobo anti-capitalist practice in the 19th century. Generated out of hobo history and queer as anti-capitalist practice, the hobosexual represents resistance to capitalist systems of normalization and enables connections, not necessarily between identities, but between anti-capitalist practices generated out of difference.

-- from a paper by Professor Heather Tapley of the University of Victoria. Also reason #22 why snuffing hobos is both necessary and fun.
Because it's a liquid asset with a steady market.
Thieves and burglars are very aware of the markets for stolen goods-and what sells in those markets. Most thieves have a "mental loot list," the authors write, that they keep in mind as they approach stores or enter homes.

Thieves may even steal to order. One thief volunteered that when an acquaintance requested a "Mark V Escort, soft top, in cream," he called him when he stumbled upon that exact car. Then he stole it and sold it to him.

Generally, though, thieves steal what is popular on the illicit market. The top of thieves' mental loot list features expensive electronics like Playstations, GPS systems, and DVD players. Thieves can sell items for around a third of their retail value, according to the report, or for roughly half their value if they sell them to second hand shops. For expensive electronics, that means some solid, quick cash.

But price is not the only consideration. The "prolific thieves" interviewed by law enforcement suggest that the ease of selling something outweighs its retail value.

...In fact, the consistent demand for products like soap on the illicit market can make it as good as stealing cash. Tide laundry detergent has widely been reported as a favorite target of drug gangs. In 2013, New York Magazine ran a story that described a Safeway store that lost $10,000 to $15,000 a month to thefts of Tide detergent.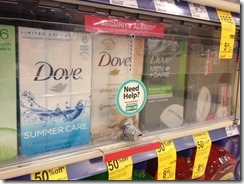 CIA Director John Brennan Feels That the Missing 28 Pages of the 9/11 Report are "Inaccurate"
On the other hand there are reasons to suspect that Brennan may have been compromised and/or has ulterior motives for preventing their release.
Can Stating the Catholic Church's Position on Gender Get You Arrested at a Catholic University?
Answer: Yes.
It's uncommon at Jesuit universities these days for someone to openly share a traditional Catholic viewpoint.

When it happened at Loyola Marymount University in Los Angeles, the school was so spooked it called the Los Angeles Police Department. Both the police and the university's Bias Incident Response Team are investigating the stated belief that only two genders exist, male and female, as a hate crime.
Is 'Yes Means Yes' Unstoppable?
Needless to say, skeptics are losing this fight. 'Yes means yes' is on the books at a majority of colleges, a growing number of states are formally codifying the standard for all institutions in their purview, and the legal academy is warming to it. It's only a matter of time before states start mandating "yes means yes" not only in college disciplinary procedures, but in the criminal codes as well. Given the pace of cultural change on sex-related political questions, it's not unimaginable that opposition to affirmative consent will in itself be an extreme and marginalized view 10 years from now.
In the future every normal human relationship will technically also be a 'rapey' one. And you'll remain free only so long as your partner (and the authorities) choose to not make an issue of it.
Taxpayers Start Eyeing the Ivory Tower
There seems to be no safe haven for America's wealthiest colleges these days. Congressional Republicans have been asking pointed to college presidents presiding over endowments in excess of $1 billion about how the funds are being spent; Connecticut legislators briefly pondered stripping the Yale endowment ($24 billion) of its tax-exempt status; and now, local taxpayers in Princeton, New Jersey, are trying to force their local university (endowment: $23 billion) to pay property taxes on its large swathes of real estate.

...But part of the impulse also stems from the failure of the elite higher education establishment, which seems to more and more Americans like an expensive luxury that primarily functions to perpetuate the privileges of the already-wealthy or the politically favored, all while reaping expensive tax subsidies from ordinary Americans who can never dream of an Ivy League education. Highly-endowed colleges, in other words, seem like an underperforming asset, whose wealth would better be put to use for other purposes.
It turns out, America has been stockpiling cheese and butter and has amassed more golden treats than any time in past thirty years. Why? Europeans, trade, and because cheese is delicious.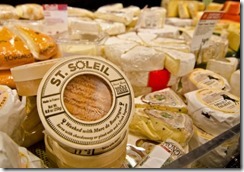 Good Samaritan Killed Attempting To Make Citizen's Arrest of Man Who Had Just Shot His Girlfriend
Shooting bad people aggressively does not come naturally to good people.

This is a good thing for our culture, which is very non-violent, but is a bad thing when violence is the tool you need to solve the problem.

If someone pulls a firearm with the expectation that the presence of their gun will force compliance from a criminal, they have the wrong mindset, and they have probably already lost the fight. If the suspect has grown up around violence, there is a decent chance that  seen numerous friends shot and survive. He is not afraid of your puny handgun and your half-hearted attempts to command him.
How the Muskogee County, OK Police Department Tried to Steal $53,000 From a Christian Band
Eh Wah is a refugee from Burma, a Texas resident, and a citizen for more than 10 years. He's a volunteer manager for a Christian rock band from Burma, Klo & Kweh Music Team.

Muskogee County, Oklahoma, police pulled him over for a broken tail light and found $53,000 in his car. That money was raised by the band, whose finances he managed. It was to be donated to a religious college in Burma, an orphanage in Thailand (money was "bundled in two or three dozen sealed envelopes with the orphanage's name written on them"), and some was just for the operating costs of the band itself.
Wah wasn't charged with a crime but the police took the money anyway as a 'civil asset forfeiture'. They only returned it after the story went viral.
The United States Air Force never really wanted GPS.  The 621B program, the precursor to GPS, was underfunded.  After it evolved into the GPS program in the early 1970s, the Air Force largely neglected it, to the point of disowning it and defunding it.  A few times, it tried to kill its own creation, and GPS was kept alive by the Pentagon's largesse.

One reason the Air Force was slow to embrace GPS is the space-based projects were never seen as a priority.  "The Air Force is not a big user of space," says Scott Page.."The Air Force gets to build for space, but the Marine Corps, Army, and Navy are much more reliant on actual space services than the  Air Force itself is.  The budget for space is in the Air Force, but in terms of the number of customers and users, they're all in the other services.
American and Coalition Special Forces Seen Operating in Syria
Here they're coordinating air strikes and working with Kurdish forces in northern Syria.
"THEY ACT AS IF THEY ARE LISTLESS, OVERWEIGHT EMPLOYEES WHO DON'T GIVE A FUCK. WHEN IN REALITY, THEY ARE AN ELITE FORCE OF ANTI-TERRORIST COMMANDOS! OH, CURSE THE BRILLIANT TSA."
Sad News For the Morons - Kate Upton is Now Engaged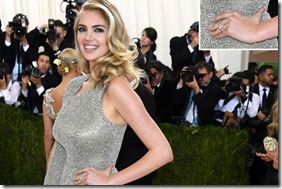 Despite Their Small Brains - Ravens Are Just as Clever as Chimps
Advantage: Adam Carolla
The Yahoo AoSHQ group - it's got electrolytes and shit.
And my twitter thang.
Tonight's post brought to you by modern day cooties: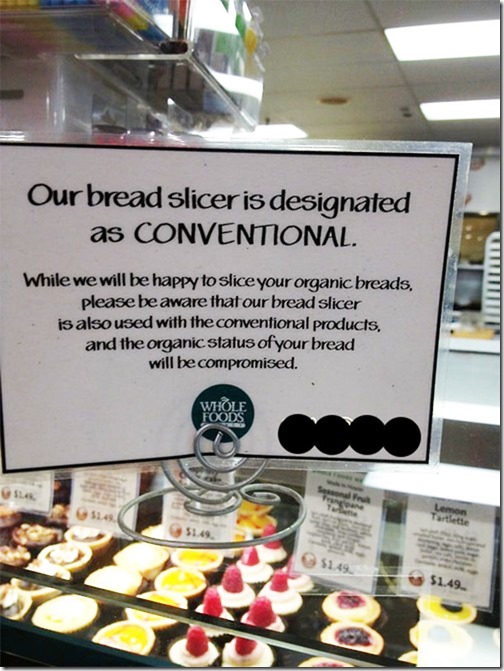 Notice: Posted by permission of AceCorp LLC. Your ad could appear here.

posted by Maetenloch at
10:58 PM
|
Access Comments