« Saturday Morning Oddities [Mis. Hum.]
|
Main
|
Archive of the Saturday Gardening Thread: Updated April 30, 2016 [Y-not] »
April 30, 2016
NFL Draft Thread [Y-not]
Today is the third day of the NFL Draft, picking up where they left off yesterday with Round Four. Coverage is available at ESPN (awful) and the NFL Network (slightly less awful) or online (try this link). The proceedings start at noon.
A few highlights (and lowlights) to date:
Undoubtedly Jaremy Tunsil was the lowlight of the draft thus far, preceded by the bong gas mask YouTube incident, but also (to me much worse) his admission that he took money from Ole Miss coaches. Not a great night for Ole Miss, who were already under investigation.
Two other Ole Miss players were also drafted in the first round: defensive lineman Robert Nkemdiche (another reefer head) and wide receiver Laquon Treadwell, who provided us with one of the nicer moments of the draft: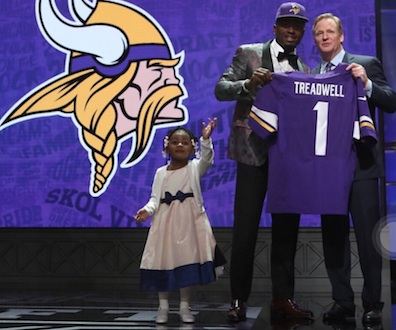 Roger Goodell handled the pick announcements for the first round, which allowed us to savor the chorus of boos rained down upon him by the Chicago crowd.
On Day Two, Goodell was joined by former players and a few others (such as kids from St. Judes and Make-A-Wish programs). One of the nicer ones was brought to us by hall of fame wideout defensive back (thanks, tu!), Willie Brown:
Call your mothers!
If you're a fan of the Buckeyes, you'll be happy to hear that they set a record for the most picks in the first three rounds.
If you're a fan of the SEC, you can be proud that they led the first round in draft picks.
How have the NFL teams fared thus far? Here's a round up via SB Nation. And, via CBS, here are grades for the 98 players drafted thus far.
To close things up, the best part of the NFL Draft is it's an excuse to post pictures of cheerleaders:
And for the moronettes, did you know Jevon Kearse is hawt? I discovered this fact when he was announcing the Titans' draft pick yesterday, which prompted me to do some "research" on your behalf: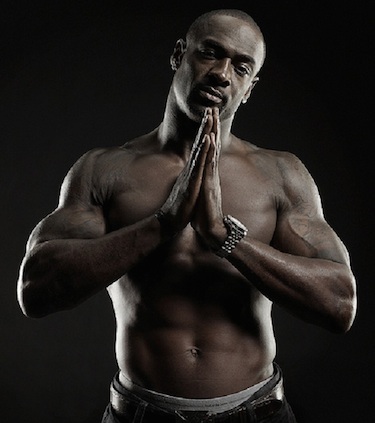 I'm a giver.

How do you like YOUR team's draft picks thus far?

Open thread.

posted by Open Blogger at
11:45 AM
|
Access Comments