« Immigrant Children Illegally In the US Are... Placed In the Homes of Adult Immigrants Who Are Also Illegal
|
Main
|
Barack Obama Is the Only Sane Man in the World's Room. Source: Barack Obama. »
April 19, 2016
Director Releases Trailer for His 30-Day Long Film. The Trailer Is Seven Hours Long.
The director is, get this, Swedish. I'm sure that guess was in your top three.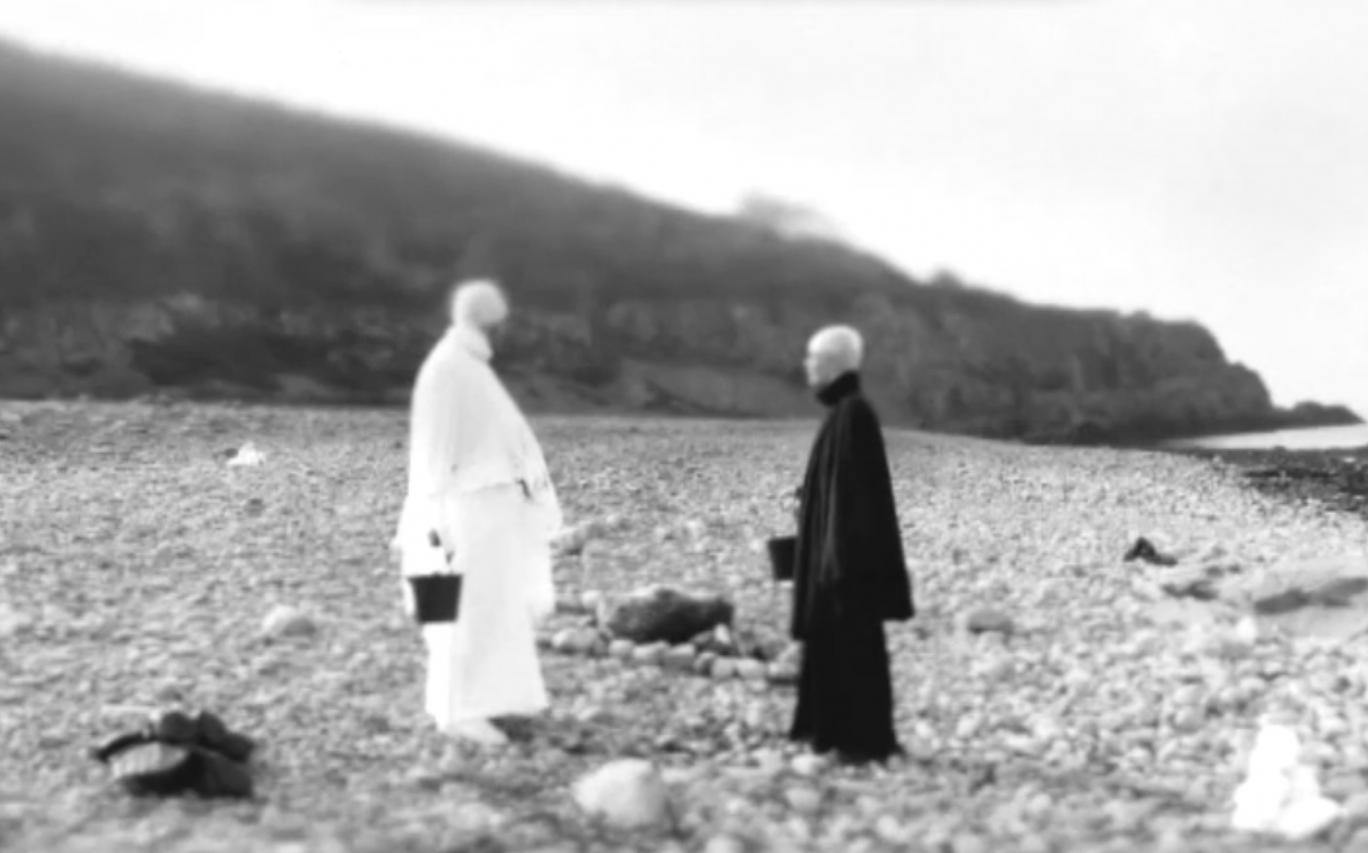 Klaatu nictu boredom
The abstract non-linear film features two performance artists on a beach in southern Sweden -- and that's about it. There are no cuts.

Described as a tale where "space and time is intertwined into a surreal dream-like journey beyond places," this film seems purely to exist for the most dedicated film enthusiasts.
My movie review might be of such a length as to warp the fabric of reality itself.
"Trailer" at the link.
It's not really a "trailer." It just appears to be the first seven hours of the thirty day movie. It's an almost static shot of an ugly beach. Almost static because there are camera artifacts or maybe shadows of the crew behind the camera.
A four minutes in, a credit appears to say it was filmed in one take at the same beach where Igmar Bergman filmed the chess scene in The Seventh Seal, because of course it is. Then there are some important looking words: LIFE. QUEST. DEATH. ESCAPE. DISASTERPANTS.
Not the last one.
It's the most riveting thirty day entertainment I've seen since the Scott Walker campaign.

posted by Ace at
01:13 PM
|
Access Comments