ę Ohio State Evicts Student Protesters Occupying Administrative Building, Saying the SJWs Made Administrators Feel "Unsafe"
|
Main
|
CNN Debate Thread Ľ
April 14, 2016
Bathrooms...A Continuing Series: North Carolina's Privacy Bill And The Left's Double Standard (CBD)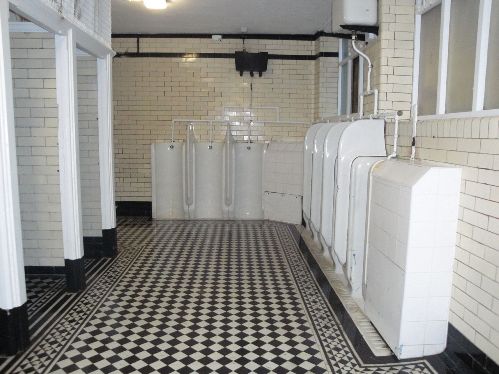 Over at "This Ain't Hell," which is a good military blog (but not a very smart military blog), they ask an interesting question in a recent post, prompted by North Carolina's recent "Bathroom Bill," which does nothing more than protect privacy in bathrooms and locker rooms.
What gay-crusading corporations in North Carolina donít get turns the SJWTM technique on its ear....
Hereís my conundrum: if it is immoral, even criminal or civilly liable for these mom-and-pop Christian businesses to deny services based on their fundamental beliefs, why is it not also immoral or legally actionable for large corporations to refuse their services to the citizens of those states where those who govern choose to pass legislation to protect the religious freedoms of their citizenry?
All perfectly logical, but it misses the point of the exercise....to crush traditional American society and force slavish adherence to progressive orthodoxy is their only goal. It is blatantly obvious that the Left cares nothing for transgenders. First; there are so few of them that even if they all voted it wouldn't matter a whit. Second; if the progs really cared, they wouldn't push chemical and surgical mutilation as an option for these disturbed people, but would advocate for psychological help.
And "Dildo's Bathroom Bill" would mandate two kinds of bathrooms, based on genetics. XX and XY is the way to go.
Yeah, yeah...there are other combinations, but this will work for 99.9% of the population. There's allosomebody* who won't fit!
*Genetics joke.

posted by Open Blogger at
07:00 PM
|
Access Comments