« Obama Knocks the Press For Not Digging Into the Substance of a Politician's Lies, Hypocrisies, Demagogueries, and Failures
|
Main
|
Morning Thread (3-31-2016) »
March 30, 2016
Overnight Open Thread (3-30-2016)
Has modern civilization lost its love for the warrior archetype?
The modern heroic ideal replaces the slaying hero with the individual whose higher purpose drives him to serve others - not battle or defeat them. The highest form of this heroism occurs when such service involves risking one's own life. Lindberg points to the New York City firefighters who rushed into the World Trade Center on 9/11 and to humanitarian aid workers who travel to the world's most dangerous places. Analyzing lists of Congressional Medal of Honor recipients, Lindberg spots a trend: the percentage of citations that include a life-saving narrative has escalated markedly in the modern era. "The increasing emphasis on life-saving activity over time is so starkly apparent that it is tempting to conclude that no one will get the Congressional Medal of Honor any more simply for exacting a price on the enemy," he writes. "Absent the saving function, the chance of a medal being awarded now seems vanishingly low."

I saw the same trend in reader reactions to my book. While speaking before audiences about the nine heroes profiled in Valor, I noticed a clear difference in the responses to stories in which the hero killed enemy forces versus those in which the hero saved lives. The distinction was so sharp that I revised my talks to emphasize the saving narratives.

If the American military - the most powerful fighting force in the history of the world-reserves its highest honor not for killing the enemy but for saving lives, "then we have perhaps reached the point in the development of the modern world at which the modern, saving form of heroism has eclipsed the vestigial forms of classical heroism and their slaying ways for good," Lindberg observes.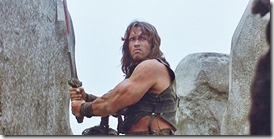 When Motivational Speakers Snap
Here motivational speaker Eric Thomas who clawed his way up from being a homeless high school dropout in Detroit comes to speak to high school students at Vashon High School, one of the worst schools in St. Louis. But when some students keep talking and texting, Thomas goes off script at the 3:30 mark.
Now that authoritarianism has "gone global," we must confront the disconcerting prospect that the most influential antidemocratic regimes are no longer content simply to contain democracy. Instead, they want to roll it back by reversing the advances dating from the democratic surge of the late 20th century. The challenge presented by regimes in Moscow, Beijing, and Tehran is being taken to an entirely new level by virtue of their projection of illiberal values and standards beyond their own national borders. Just a decade ago, few political observers could even have imagined such a development.
Scientist Claims There's Even More Evidence of Planet Nine's Existence
Planet Nine!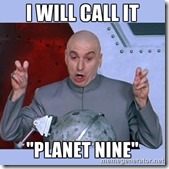 On the night of March 24 1944 RAF Flight Sergeant Nicholas Alkemade was forced to jump from his burning Lancaster bomber 18,000 feet from the ground. Without a parachute.
Centring his turret and opening the doors, Alkemade was greeted by a vision of hell. His parachute was already well alight and the fierce flames seared his exposed face and wrists. His rubber oxygen mask, clamped tight over his mouth and nose began to melt.

The immense heat forced Alkemade to close the turret doors again. He was trapped. Falling through the sky in a burning and abandoned aircraft. 3½ miles above enemy territory. And it was about to get worse. The conflagration devouring the aircraft now breached the rear doors and set the turret's hydraulic fluid alight. The liquid-fuelled flames spread to Alkemade's clothing. What could have been going through his mind? I'll let him tell you:

"I had the choice of staying with the aircraft or jumping out. If I stayed I would be burned to death - my clothes were already well alight and my face and hands burnt, though at the time I scarcely noticed the pain owing to my high state of excitement...I decided to jump and end it all as quick and clean as I could. I rotated the turret to starboard, and, not even bothering to take off my helmet and intercom, did a back flip out into the night. It was very quiet, the only sound being the drumming of aircraft engines in the distance, and no sensation of falling at all. I felt suspended in space. Regrets at not getting home were my chief thoughts, and I did think once that it didn't seem very strange to be going to die in a few seconds - none of the parade of my past or anything else like that."

Falling head-first, looking back towards the stars twinkling in the night sky, FS Alkemade, serenity itself, hurtled towards the ground at 120 mph. At some point in the descent, Alkemade lost consciousness, possibly his body's reaction to the pain where the flames had licked around his skin. Above him, Werewolf exploded.

Three hours later, Alkemade opened his eyes. He was lying on snowy ground in a small pine wood. Above him the stars were still visible, only this time they were framed by the edges of the hole he had smashed through the tree canopy. Assessing himself, Alkemade found that he was remarkably intact. In addition to the burns and cuts to the head and thigh, all received in the aircraft, he was suffering only bruising and a twisted knee. Not a single bone had been broken or even fractured. Both of his flying boots had disappeared, probably torn from his feet as he unconsciously struck the tree branches. Being of no further use, Alkemade discarded his parachute harness in the snow.
It turns out that Alkemade cheated death again at least three times after the war as well.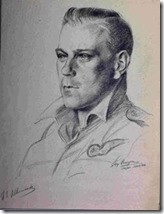 Recently at work I've been playing with very high speed cameras in order to catch the details of fast-moving objects. But the catch with filming at a high frame rate is that the exposure time gets small and so you tend to be light-starved. Here it looks like Bullet Theory Films either acquire their video in strong daylight or use intense lights when filming inside.
RSM: Amy Schumer Will Tell You What to Think (And You Must Comply)
And pardon me for disagreeing with Ms. Schumer in her role as Commissar of Feminist Thought Police, but men are entitled to their own opinions about the traits they like or dislike in women.

Lecturing men that there's "nothing wrong with 'complicated' women" may make Amy Schumer feel good about herself, and a thousand of her fans can show their agreement by retweeting her lecture, but that is not going to improve Jubilee Sharpe's prospects for marital success. For all I know, maybe Jubilee Sharpe will make some lucky guy a wonderful wife, but when a woman speaks of herself as having a "complicated past," couldn't this be viewed as a flashing caution light for any guy evaluating her as a potential bride? Marriage is a high-stakes game, and it is best for a man to be careful in assessing his selection.

Why do you suppose 34-year-old Amy Schumer has never been married?

...Isn't it also true, however, that Amy Schumer is "complicated"? This is the case with most feminists, really. They are "complicated," they have "issues," and their political agenda is transparently a matter of rationalizing their grievances and justifying their resentments.

This is not to say that Amy Schumer (or any other feminist) does not have actual reasons to be resentful. The problem with feminism, as with any other radical egalitarian ideology, is that rearranging the world to fit a political agenda is a poor substitute for dealing with your own problems as an individual. The Commissar of the Thought Police may think she is "empowering" women by unleashing her wrath against a TV personality who says something she considers offensive. But does this typical example of feminist bullying tactics actually help anyone?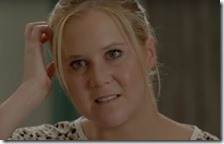 The First Rule of Prison Break Is to Never Leave a Buddy Behind
Even when your buddy can't pull himself up a rope and the stolen escape helicopter is waiting. Apparently the guards at the prison in St-Jérôme, Quebec watched the whole thing.
What Books Did Ernest Shackleton Take With Him on His Final Antarctic Expedition?
London's Royal Geographical Society recently digitized a photograph taken aboard the Endurance in March 1915. The image shows the explorer's collection of reading material, and thanks to digital enhancement, their titles are visible for the first time. We now know that Shackleton brought dictionaries and encyclopedias with him as well as famous works of literature. Some of the notable titles include The Brothers Karamazov by Fyodor Dostoyevsky, the Poetical Works of Shelley and Almayer's Folly by Joseph Conrad. He also brought with him a number of tomes detailing polar expeditions from the past, like Voyage to the Polar Sea and Journal of HMS Enterprise.

...The frame hanging on the wall at the left side of the picture contains a print of Rudyard Kipling's poem "If". According to the Royal Geographical Society, Shackleton carried the poem with him onto a sheet of floating ice while fleeing his sinking ship.

The Endurance remained trapped in ice for 10 months before ultimately sinking into the sea, forcing the crew to transfer to the ship's three lifeboats. It was months before they finally found help, but Shackleton was able to lead all 28 members of his crew to safety.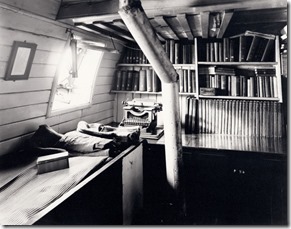 A Baseball Mystery: The Home Run Is Back, And No One Knows Why
I'd like to believe a MoneyBall effect is at work but I suspect it's more likely to be BALCO II.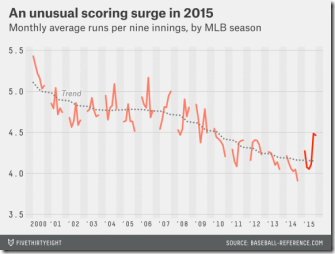 Man Disguised as Woman Recorded "Hours" of Mall Restroom Video: Investigators
The important thing is that he self-identified as a female bathroom perv. Second look at the Boulder Porta-Potty peeper?
Chrisco also said his "goddess religion" no longer involved spying on women.

"I was still trying to iron out my religious beliefs," Chrisco said of his initial arrest. "Those leanings were in the past."

Chrisco said he plans on becoming a lawyer or starting up his church to help others like himself.
The Group knows your sins but doesn't care.
Tonight's post brought to you by rejecting the demonstration option: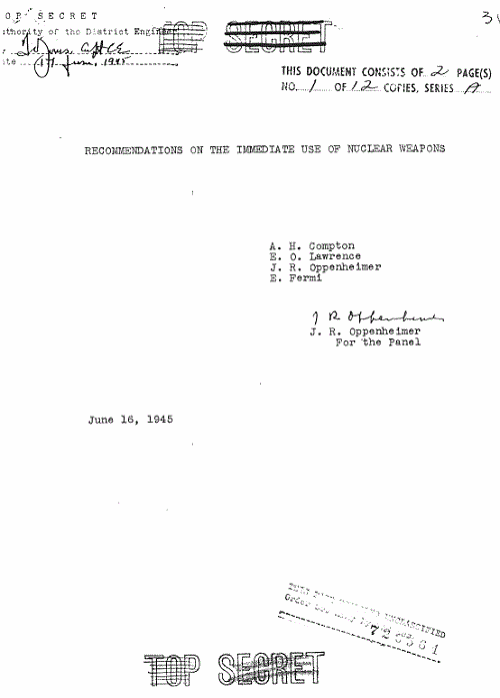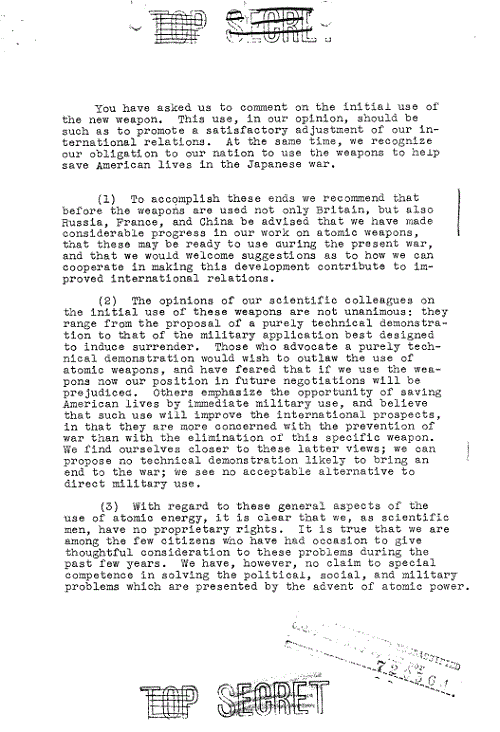 Notice: Posted by implicit permission of AceCorp LLC. If you do not understand, or cannot read, all directions, cautions and warnings, do not use this product. No parking validations after 11pm.

posted by Maetenloch at
11:18 PM
|
Access Comments