« As Brussels Mourns, Obama Dances the Tango
|
Main
|
TGIF Friday Morning News Dump (3/25/16) [Misanthropic Humanitarian] »
March 24, 2016
Overnight Open Thread (3-24-2016) - Welcome to the Parade Daddy-O
The Belgian police have also been hampered by bizarre rules. According to Belgian Justice Minister Koen Geens, just two days after the Paris attacks Abdeslam was "likely in a flat in Molenbeek." But because of the country's penal code, which prohibits raids between 9 p.m. and 5 a.m. unless a crime is in progress or in case of fire, police were ordered to wait until dawn to pursue him. By then, Abdeslam was nowhere to be seen.
British Muslims Fear Repercussions Over Tomorrow's Train Bombing

-- Classic line from Jim Treacher back in 2005
The American military commander Joe Stilwell used to say about Generalissimo Chiang Kai-shek that he should spend more time "generaling" and less time "issimoing." As with the endeavors of the Chinese Nationalist Party, state governance would proceed more smoothly if leaders focused on getting the basic job done (like funding their basic obligations) before taking on gratuitous special projects.

-- WRM in Deep in the Red, California Pension Fund Pulls Political Stunts
Tracey Emin, the artist, has proved she still has the power to surprise, after announcing she has married a rock.
This season is simply not like others.

50 years I've been politically aware, and active for 45 years ...and actively commenting since way before the world wide web (anyone else still recall the Prodigy community in the dial-up days ...and there were trolls and flame-wars then, too: it's not exactly a recent phenomena) and this is ...simply madness.

-- brdavis9, longtime commenter at Neo-Neocon and other sites on the state of blog comment sections
"The hippies didn't much like the Beatniks and they really hated the punks. The punks didn't much like the hippies and they really hated the hardcore kids. So it's been this cycle of bohemians hating each other."

-- Ada Calhoun, author of St. Marks is Dead: The Many Lives of America's Hippest Street
Related: The Beatnik Dictionary (from 1960)
Interestingly much of beatnik slang has gone mainstream and is still in use today.
AX- A musical instrument of any kind.
BALL-To have a good time.
BENNIES - Benzedrine pills, which are used to stimulate emotional reaction.
BREAD- Money. Used always in stead of money. For example,  "Have you -any bread? Gotta have some quick."
BUFF- A real authority on jazz music.
BUGGED-Someone who is bothered, upset, obsessed.
BUSTED-To get arrested by the police. Only a beatnik can be busted; ordinary human being always get arrested, never busted.
CAT- All the new bohemians are called cats. A cat is anyone who is uninhibited, free of all sex taboos, a complete nonconformist.
COOL - A term used for anything that is liked or greatly admired, such as a song or a woman. For example, "She's a real cool cat."
CONNECTION-This is a contact man for drugs.
COP OUT-To sell out to society and go conventional, which can mean anything from shaving to getting a steady job to pay the rent on the same bed every night.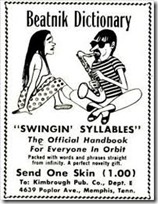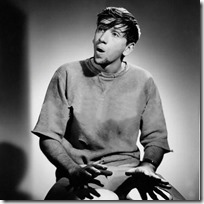 There Was a Time When All Men Carried Pocketknives
"California State University at Long Beach on Thursday said that it has taken seriously an incident in which a faculty member saw a student with a small knife, in class, and asked him to leave and notified authorities."
I carry this and use it nearly every single day. And I feel naked without it whenever I have to travel through TSA-controlled territory.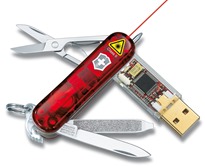 Wisconsin Morons: The @DecisionDeskHQ Needs Your Help
A Department of Veterans Affairs employee in Puerto Rico was fired after being arrested for armed robbery, but her union quickly got her reinstated - despite a guilty plea - by pointing out that management's labor relations negotiator is a registered sex offender, and the hospital's director was once arrested and found with painkiller drugs.
We've told you the story of the executive who ran her department into the ground and was punished with a plush gig in the Philippines. Then there was the Albany, New York administrator who was found to have drugs addicts on staff who were stealing the medication of the veterans and was fired, but somehow got her job back at full pay. And, of course, who could forget the Arizona VA chiefs who cooked up the scheme to keep veterans on phony waiting lists where some of them literally died without seeing a doctor, but will keep their positions with full pay and benefits for as much as two more years. But today.

This one takes place down in Puerto Rico where one diligent VA worker found herself unable to report to work for an extended period of time. She was held up, you see, by an inconvenient inability to get a pass out of prison to make it into the office.
Stephen Green: What to Do If the F-35 Can't Be Fixed
Short answer: F-22s, Tomahawk missiles, and drone fleets.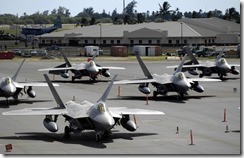 What happens when you introduce an innocent Artificial Intelligence chat robot to Twitter? Well, it's kind of predictable - you get an evil Hitler-loving, incestual sex-promoting, 'Bush did 9/11'-proclaiming robot.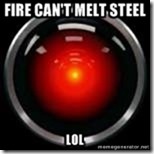 Three Good Reasons to Request a Duplicate Passport
Well besides preparing to fake your own death.
Watch This Neighbor Pop In For a Cup of Lead in 124 Grain Servings
Also where do you find balsa wood doors like this?
Comedian Eddie Izzard Completes 27 marathons in 27 days For Charity
Comedian Eddie Izzard has today completed his amazing 700-mile Sport Relief challenge and described running 27 marathons in 27 days as the 'hardest thing he's ever done'.

The 54-year-old finished his grueling challenge under a giant statue of Nelson Mandela in Johannesburg, South Africa, this afternoon after completing a whopping two marathons in one day.

After crossing the line to cheers, applause and chants of 'Eddie, Eddie, Eddie', the comic swigged champagne from the bottle in celebration at completing the 707-mile challenge in blistering heat.

...He also thanked everyone for their support after raising more than &pound1million for Sport Relief - which helps support disadvantaged people in the UK and across the world.

The latest trek follows his 2009 challenge when he completed 43 marathons in 51 days across the UK to raise more than &pound1.8 million for the same cause.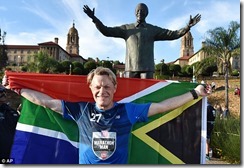 The Shame: Man Arrested For Not Returning Rented VHS Tom Green Movie 14 Years Ago
Yahoo group. That is all.
Tonight's post brought to you by when you see it: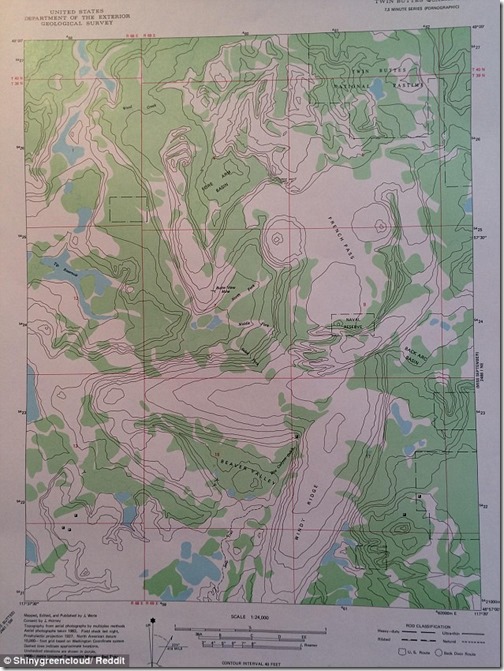 Notice: Posted by permission of AceCorp SA de CV. Reminder - Happy-fun ball has dignity, worth and personal ambitions along with a solid core of rage. He is not to be trifled with. Catch yall on the flip side cat daddies.

posted by Maetenloch at
10:02 PM
|
Access Comments