« Lena Dunham: Hollywood Should Have More Minorities Like My Own Show Doesn't
|
Main
|
Morning Thread (1-28-2016) »
January 27, 2016
Overnight Open Thread (1-27-2016)
Continuously pretending that a group is somehow eventually going to become like the rest of us is perhaps the deepest form of disrespect.

Because what you are essentially saying is the fact that they behave in a different way, some of which we may not like, is because they haven't yet seen the light. It may be that they see the world differently to the rest of us.

-- Trevor Phillips, former chairman of the Equality and Human Rights Commission, on why the UK should just accept that Muslims will never integrate
Revealed: How The Brother of Hermann Goering Saved Jews From Dachau and Supported the Anti-Nazi Resistance
From all this we may learn that there are two races of men in this world, but only these two - the "race" of the decent man and the "race" of the indecent man. Both are found everywhere; they penetrate into all groups of society. No group consists entirely of decent or indecent people. In this sense, no group is of "pure race" - and therefore one occasionally found a decent fellow among the camp guards.

-- Viktor Frankl in Man's Search For Meaning
Albert Goering and his brother Hermann were only two years apart in age, had a nearly identical upbringing, and both fought in WWI. But their lives quickly diverged afterwards; while Hermann was rising in the Nazi ranks, Albert was living a bohemian lifestyle in Vienna and they had little contact during the 1930s. That came to an end with the Anschluss and Albert was soon sucked into the Nazi war effort.

In 1945 he was in custody in Nuremburg being interrogated - and assumed to be just as guilty of war crimes as his brother and soon to follow him to the noose. But Albert claimed that not only was he innocent of any crimes but that he had personally rescued many Jews from being sent to the death camps and helped sabotage the Nazi war machine from within.
Then Albert astonished the Allies by writing out by hand a list of 34 people he claimed to have helped escape the Nazis. The Pilzers were at number 24. Dr Kurt Schuschnigg, the former Chancellor of Austria, was also on the list.

So was the Archduke Joseph Ferdinand of the royal Habsburg dynasty.

Albert claimed that his brother Hermann was so triumphant after Austria was annexed, he 'allowed everyone a wish. My sister and I asked for the release of the old archduke'. Hermann 'was very embarrassed' but the next day 'the arrested Habsburger was free again'.

Albert went on to say that he was saved from the Gestapo and SS - who over time had four warrants out for his immediate arrest - by Hermann himself. 'As far as he could [Hermann] helped me,' Albert claimed, adding that when it came to family, Hitler's deputy 'had a warm heart'.

Albert's claims were immediately dismissed by his Allied interrogators as far-fetched. An interrogation report said he was guilty of 'as clever a piece of rationalisation and whitewash' as the interrogators had ever seen.

It concluded: 'Albert Goering's lack of subtlety is matched only by the bulk of his obese brother.'
But Albert got a very lucky break. By sheer chance one of the American interpreters, Viktor Parker, happened to be the nephew of one of the women on the list - and when he reached out to his aunt, she verified Albert's story.
He was a Jewish refugee to America and his family had changed their real name, Paschkis. His aunt, Sophie, had converted to Catholicism and married the Austro-Hungarian composer Franz Lehar, best known for writing The Merry Widow. Lehar had been detained by the Nazis because of his marriage to someone born Jewish.

And by an amazing coincidence, Sophie was number 15 on Albert's list! Parker spoke to his aunt about how Albert had helped them to leave Austria. Thanks to a most unlikely twist of fate, Albert's story was validated by one of the men sent to help convict him at Nuremberg.
And others later verified other parts of Albert's claims:
Yet Albert's troubles were not over. He had worked as the export manager at Czech car firm Skoda, which had been converted to Nazi war production, and the post-war authorities in Prague wanted him on charges of Nazi collaboration.

Now members of the Czech resistance who worked in the Skoda factory came forward and testified that Albert had helped them undermine the Nazi occupiers, passing on information to the resistance and encouraging acts of sabotage.

Albert, it emerged, had not only lobbied his brother to release individual prisoners from Dachau, but also forged Hermann's signature on documents that allowed anti-Nazi activists and Jews to escape Hitler's henchmen.

He took company trucks and drove away inmates as 'forced labourers' before parking in secluded areas and allowing them to escape.
All charges were dropped against Albert but his post-war life was not a happy one and he died in obscurity in 1966. However half a century after his death he has been recently submitted for recognition as Righteous Among The Nations.
Note that there is a twist at the very end of the story that might explain everything about Albert. Or nothing. Perhaps it did tilt him in a certain direction but I think that the brothers were just fundamentally different men who at critical points made their own divergent choices about how they would live their lives.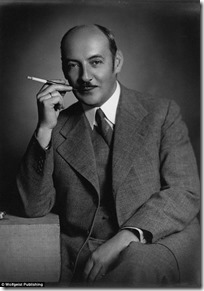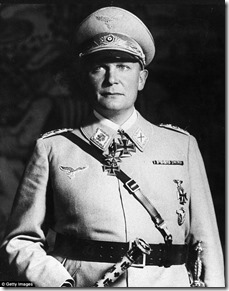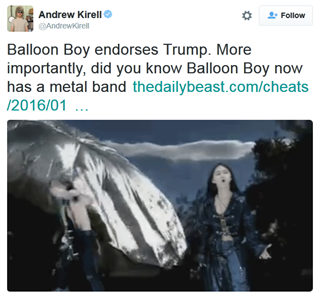 Lessons Learned From Dying in the Shoothouse
Gunsite Academy regularly offers their shooting courses for free to members of the military. Here an Air Force combat controller in the 223 carbine course goes through a shoothouse run.

The scenario is that he was part of personal security convoy protecting a female VIP that has been attacked by jihadis who have dragged her into a nearby building. Everyone except for him is too injured to continue and he is in hot pursuit of the attackers. The serviceman does well but is still 'killed' twice in the house.
You can see a more advanced student running through the same scenario here.
WeaponsMan on Pistols & Optimizing vs. Satisficing
So when we were in LA earlier this month, I rented a car from Sixt. The deal was a BMW 5-series "or equivalent" for 42 bucks a day. When the "equivalent" turned out to be a Cadillac CTS, I was a bit miffed, but it was actually a very pleasant car to drive - quick, taut, with comfy/sporty seats and a good nav system. It actually had a German feel to it, not the mushiness I associate with Cadillacs. On the other hand, when we drove the Insta-Daughter to the airport, it started bucking, the check engine light started flashing, and it informed me that the "Stabilitrack" traction-control was shot. After limping to the terminal to drop her off for her flight, I returned it to the Sixt place at the airport and they very quickly gave me a new one. You can't draw a conclusion about reliability from a single incident, but this didn't inspire confidence.
I've used Sixt several times in Germany and always had good experiences. In fact time one time we arrived at a rental location and found out that it closed early on Sundays leaving us out of luck. But one of the car cleaners was still around and went and convinced one of the desk staff eating at a nearby restaurant to come back to the office afterwards and rent us a car.
They Don't Make Them Like They Used To
And that's a good thing.
DeLoreans To Go Back Into Production in 2017
Built from NOS parts and new engines.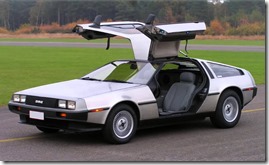 Happy 35th Anniversary to the HP 12C Financial Calculator
What makes this calculator totally unique among all consumer electronic products is that it was first introduced by HP 35 years ago at a retail price of $150 (almost $400 in today's dollars) in 1981, and yet even today is considered to be a relevant, up-to-date, "state of the art" product for financial professionals, CPAs, financial analysts, mortgage brokers, real estate agents, investors and finance professors. I have used HP-12C financial calculators on almost a daily basis since the 1980s and currently own five of them: two original 12C models, one 25th Anniversary models (released in 2006), and two "Platinum" 12C model.
And you can still buy an HP-12C today for only $70. Back in the 80s I managed to convince my parents to buy me an HP-15c (the scientific version of the 12c) and I used it all the way through college, graduate school and later employment. I lost track of it sometime around 2000 and I'm convinced that it was stolen by some covetous HP fan. Even though all of its functions are now available in an iphone/ipad app, I still miss its sheer amount of functionality packed into a light but robust case along with the tactile feel of its keys.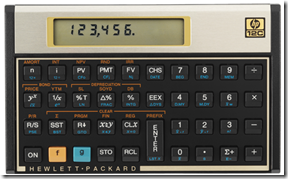 Nestled among a number of picturesque hot springs in the mountains of Kyoto, the traditionally-styled Nishiyama Onsen Keiunkan in the Yamanashi Prefecture, Japan, is recognized as the world's oldest hotel, inn, and possibly even business in general, catering to everyone from ancient samurai to modern tourists for over a thousand years.

...From its inception, the Keiunkan onsen has been passed down within the original family through the centuries. 52 different generations of descendants have cared for and operated the inn, growing the space and modernizing it slowly with each passing epoch.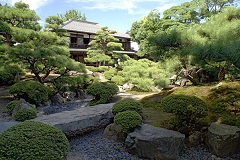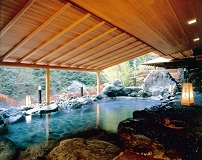 25 Unbelievable Stories of Survival in Hopeless Situations
Yahoo group. That is all.
Come on be a smartie and join the yahoo group party! For the children. Why do you hate children?
And my lo-fi Twitter spew.
Tonight's post brought to you by Easy Company,  Eagle's Nest, 1945: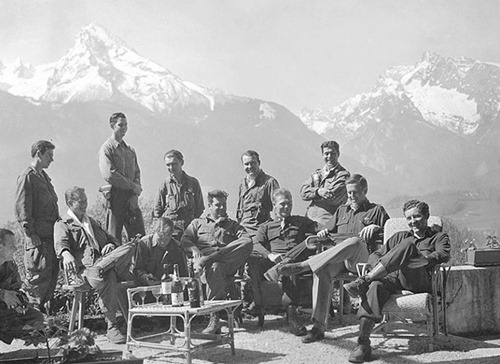 Notice: Posted by permission of AceCorp LLC. This ain't no disco, this ain't no fooling around - there are rules.

posted by Maetenloch at
11:24 PM
|
Access Comments