« Hillary's Emergency Iowa Town Hall
|
Main
|
Morning Thread (1-26-2016) »
January 25, 2016
Overnight Open Thread (1-25-2016)
If we are unable to protect the external borders of the European Union, however costly and strenuous it may be, the Schengen zone will be destroyed by we ourselves.

-- Hungarian Prime Minister Viktor Orban
[Dr Adam] Perkins published his findings last November in a book called The Welfare Trait, but you won't have heard about it or seen it reviewed in any UK newspaper anywhere because his research has been judged to be off limits by the self-appointed guardians of the academic establishment and their outriders in the media. A senior editor of Nature, one of the leading academic journals, refused to consider it for review because she regards scientific research into the personalities of the long-term unemployed as "unethical," and a sociology professor whom the publishers had asked to peer-review the book refused to do so on the grounds that any book linking benefit dependency to personality must be nonsense because personality is a "capitalist construct."
Truth Wins, Feminists Lose, Man's Life is Destroyed
Is disagreeing with a feminist on Twitter in Canada a crime?
In 2012, Canadian feminist Stephanie Guthrie (@amirightfolks on Twitter) decided to ruin Greg Elliott's life, because (a) she didn't like him and (b) he disagreed with her. Friday, after subjecting Mr. Elliott to a three-year ordeal, Ms. Guthrie's destructive vendetta reached its final conclusion of failure in a Toronto courtroom.
So no it's not a crime after all. Not that that really helps Mr. Elliott much with his legal expenses or reputation at this point.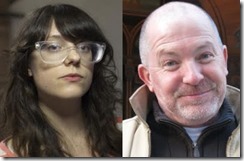 Armed Citizen vs. Muslim Attacker I
Armed Citizen vs. Muslim Attacker II
This happened in France. What the thugs didn't know what that one of their intended victims was an armed plain clothes policeman. Note that after he reaches for the gun they were only somewhat intimidated. They know that they're essentially untouchable.
Detroit's Teacher Union Meltdown
Strikes by public sector unions are illegal in Michigan so Detroit teachers have been conducting coordinated 'sick outs' several times over the last few weeks. The Detroit School District is trying to get this declared illegal by an Appeals Court.
And why are the teachers unhappy? Well mainly because the state has taken control of the failing school district and the teachers union wants all the district's debts to be paid for by the state at large while the district is free from state control to do whatever it wants. This seems unlikely to happen.
In short, the teachers want Lansing to pay Detroit's debts, and yet let the same people who torched the city keep running things. They are right that conditions in Detroit schools are unacceptable, but at the same time, it is unreasonable to accept that people who don't actually live in Detroit should just pay up without having some say in how the money is spent.

If public unions can't accept that reality, and if they continue to respond to it the way Detroit teachers have done, with an illegal strike, then those unions should probably brace themselves for a rash of Scott Walker-like laws limiting the power of public unions.
Related: Oral Arguments in Friedrichs v. California Teachers Association Before the Supreme Court Went Horribly For the Teachers Union
European Leaders Crack Down On Gun Owners To Save Immigrants, Themselves
Even deactivated guns will be banned.
Lowell, MA to Require Carry Permit Applicants to Write an Essay Explaining Why They Should Be Allowed to Carry a Weapon
Georgia Tech's Harassment of a Fraternity Spills Into the State Legislature
Last August, an African-American woman lodged a complaint against Phi Delta Theta, alleging that members of the fraternity shouted racial slurs at her from the windows of their campus house.

The fraternity denied that any such thing happened. It produced security video of the young woman walking by, unflinching. Windows from which the slurs were alleged to have been hurled had been sealed for years.

Even so, two months later, a Tech administrator in charge of student discipline placed the fraternity and its 100 or so members on "suspension in abeyance," restricting its members to academic activities - no intramural sports, no socials - and requiring members to undergo sensitivity training as a condition for lifting the sanction.

No appeal was allowed, to either the Tech president or the state Board of Regents.

"Double-secret probation," snarled Earl Ehrhart, a state representative from west Cobb County, who entered the picture shortly afterward.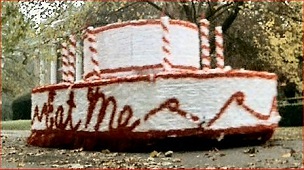 Air Force Deploys Raptors to Japan
Brazil Cancels This Year's Carnival
Because recession and they're strapped for cash trying to pay for the 2016 Olympics.
Argentina Backs Down, Agrees to Pay Back "Vulture" Creditors
Now they're just haggling over how much interest should be paid on the debts.
Paging Cthulhu: Amazon's Customer Service Security Backdoor
The Mystery of the Band Klaatu
Introducing the Russian In-Mouth Dental CNC Mill
It's not clear from the video if the female technician doesn't wear a shirt for technical reasons or if that's a just a personal choice.
From a 1950 Life article on the men of Madison Avenue.
For it happens that the apotheosis of American advertising, the New York agency man, works in and lives his working hours in an actual never-never land, a Dream World for Men. His domain is a stretch of Madison Avenue between the approximate boundaries of 40th Street and 52nd. And it's known in the business as Advertising Row.The Row has everything, including hope and inspiration, both for the gentleman whose fluent words are designed to charm you with his client's product and for the artist whose illustrations will depict a happier life conceivably available to all. It has the best collection of men's shops in the nation, the best tailors, the best restaurants, the best bars and by all odds the best dressed and possibly the best-looking men.

...On Madison it is possible, but not probable, for an advertising man to live a self-sufficient life both in business and pleasure. He may even dwell on Madison, though it is more likely that he will reach it each workday morning by tunneling from Grand Central Terminal, having arrived there any time between nine and eleven, depending on the nature and prominence of his job, from his picture-book home in Fairfield County, Connecticut.

He can lunch on Madison, buy his clothes there, from socks to opera hat, entertain his clients there, shop for his wife and children, dine, and, if business is pressing, stop over at any one of several elegantly comfortable hotels. In the end, he may even be buried from Frank E. Campbell's notable mortuary at the corner of Madison and 81st Street.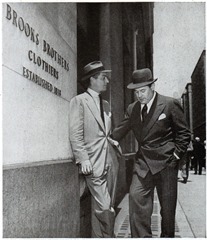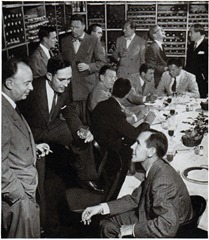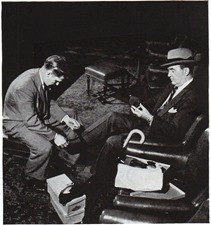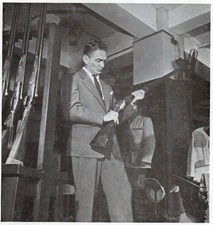 Japan Seemingly Obsessed With Sex But Few Seem to Be Doing the Deed
Japan is well known for many things, and its obsession with sex is one of them. It has one of the most robust pornographic and adult-toy industries in the world and airs TV commercials for items as banal as candy that feature sexually suggestive themes. It even has an annual fertility festival that parades two nearly two metre tall penis sculptures down a busy street on a Sunday afternoon.

And yet nearly half of singles in Japan have no interest in dating - a situation that many experts predict will help lead to a population decline of one-third in the next 45 years.

According to a survey of never-married people by the National Institute of Population and Social Security Research, 27.6 per cent of single men and 22.6 per cent of single women have no interest in engaging in a relationship with the opposite sex. Researchers cite those statistics to argue that a significant portion of Japanese simply has no interest in sex.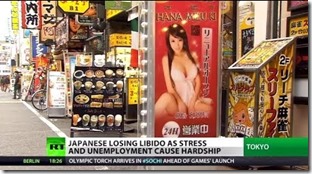 Edward Snowden Is Tired of Female Groupies Sending Him Nude Pics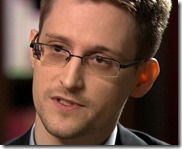 The Yahoo AoSHQ group - it's got electrolytes and shit.
And my twitter thang.
Tonight's post brought to you by the pussification of America: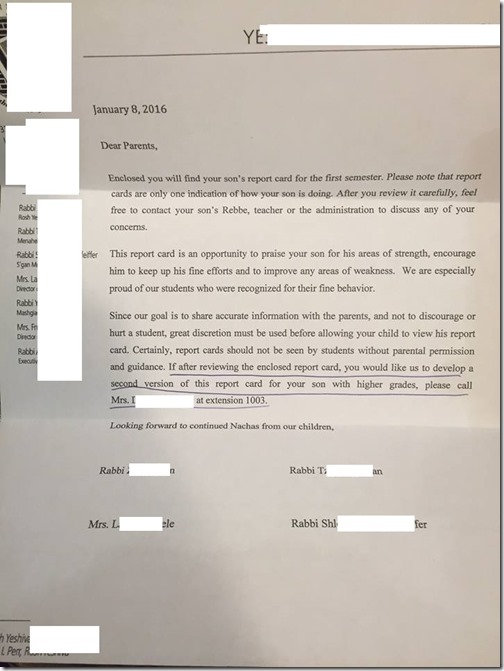 The sad thing is that this letter was sent out by a private Jewish school who you would expect to be more likely to uphold standards.
Notice: Posted by permission of AceCorp LLC. Secret moderators, the ewok is grateful for your work. That is all.

posted by Maetenloch at
11:05 PM
|
Access Comments