« Football Sunday in America! - [Niedermeyer's Dead Horse]
|
Main
|
Football Thread: Late Game Edition: Vikings vs. Packers [CBD] »
January 03, 2016
Food Thread: Animal Rights And Hangover Remedies [CBD]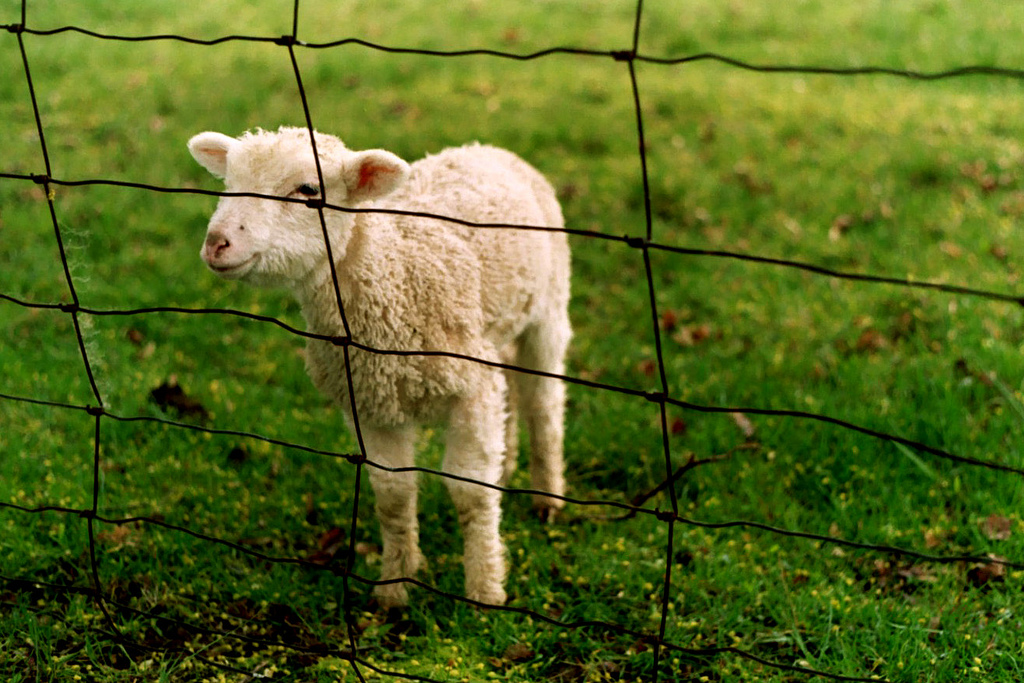 Animal RightsTM is a topic sure to inflame the SJWs and assorted other progressives. The vitriol and violence heaped on biomedical researchers who use animals is often unbelievable. The chilling effect of the threat of violence (where else have we seen that?) on important, lifesaving research is incalculable. And the other half of the debate -- animals used for food or food production -- is just as contentious.
I doubt I am in the minority when I say that I want very much for the animals used in biomedical research to be treated with the respect that life deserves, that their pain is minimized whenever possible, and that the studies themselves are designed with some sense of the importance of preserving some dignity in the lives and deaths of the animals used. And the same goes for food production. Of course I want the animals I eat to be treated as well as possible, but I most certainly do not want a single human to starve because of some pompous esthetic that only happy animals can be used for food.
And I categorically reject the notion that the use of animals in research is an inherent wrong. Human life is more important than animal life. We are so radically different than animals (well, except for Red Sox fans) in so many ways that any equivalence depends on tortured logical fallacies and equally tortured interpretations of scientific experiments. That Koko can imitate sign language gestures and may be able to use them appropriately sometimes is a tribute to the intelligence and perseverance of its trainers. But language is more than communication of rote learning. When Koko can communicate a bedtime story to its offspring that isn't mere mimicry, get back to me.
My physical anthropology professor spoke of tool use among animals, specifically primates. he projected a photo of a chimp using a stick to probe a termite mound.
His comment? "This isn't tool use."
The next slide was of the space shuttle.
His comment? "THIS is tool use."
******
From commenter "Top.Man" comes an exposition on that which plagues the amateur drinker. Professionals like most of us around here know exactly when to stop....right?
Hair of the Dog: The Magnificent Bastards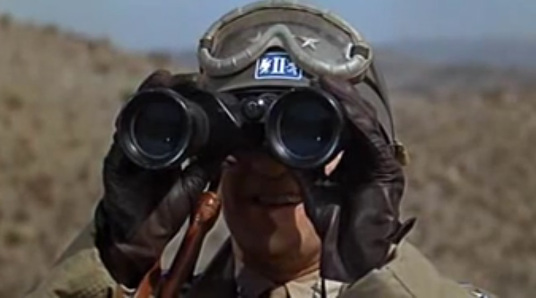 Hangovers are a fact of Moron life, if you're doing it right. In a nutshell, you feel bad because your body is trying to get rid of the alcohol still in your system and you happen to be awake while that happens. People have been trying to find cures since day 1, some of which help, most of which don't.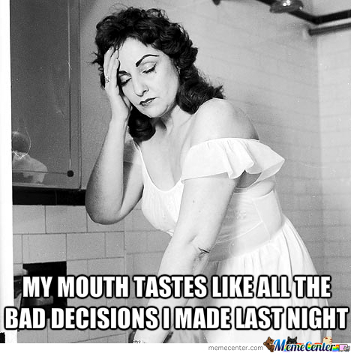 Joe Scialom may have gotten it right. Joe was THE bartender (and much more) at the Long Bar at Shepheard's Hotel in Cairo in 1940, a legendary hotel which also served as the unofficial British Eighth Army HQ during the desert campaigns. The Germans had cut the supply lines to Cairo and the bar ran out of the good stuff, which meant they had to use not-so-good stuff, which meant hangovers for the officers. Joe came up with the following cure:
Suffering Bastard
1 oz. gin
1 oz. brandy
1/2 oz. Rose's lime juice cordial
2 dashes Angostura bitters
4 oz. chilled ginger beer
Shake all EXCEPT the ginger beer with ice cubes. Stir in the ginger beer. Pour into a tall glass, garnish with mint (spank your mint first to release the oils).
There may actually be something beneficial in this recipe, as some studies suggest that ginger is effective in reducing nausea.
Shepheard's was burned by mobs during the 1952 coup that deposed King Farouk. Joe was imprisoned, briefly, on suspicion of being a spy (he wasn't) and then released and exiled. His subsequent journey took him through most of Europe and to various places in the West Indies, ultimately landing at the Marco Polo Club in Manhattan in 1960 where he came up with these variations as alternative hangover cures. The amount of booze is (roughly) the same as in the Suffering Bastard, the differences are the addition of other spirits.
Dying Bastard
1/2 oz. gin
1/2 oz. brandy
1/2 oz. bourbon
1/2 oz. Rose's lime juice cordial
2 dashes Angostura bitters
4 oz. chilled ginger beer
Dead Bastard
1/2 oz. gin
1/2 oz. brandy
1/2 oz. bourbon
1/2 oz. light Puerto Rican rum (Cruzan or Coruba)
1/2 oz. Rose's lime juice cordial
2 dashes Angostura bitters
4 oz. chilled ginger beer
Same prep and garnish as above.
Hit Ace's Amazon link and order a copy of Jeff "Beachbum" Berry's Potions Of The Caribbean for more about Joe, the origin of the drink and much, much more. This is a must-have book for anyone interested in the history of craft cocktails.
Happy New Year!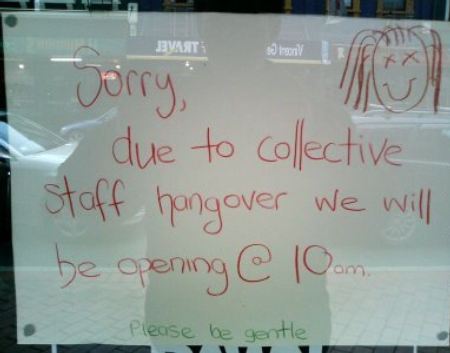 ******
I love scones, but too often they are dry and crumbly and just not very good. This recipe is more of a cakey style, but it still rocks.
Blueberry Scones
• 2.5 cups unbleached flour
• 1.25 tablespoon baking powder
• 1.25 teaspoon salt
• 3.3 ounces sugar
• 1/4 pound unsalted butter cut into the smallest pieces you can manage.
• 1 cup buttermilk or cream (cream is better, but slightly more fattening)
• 1 egg
• 1 pint fresh blueberries (or currents or raspberries or....) dusted in flour and then frozen. (if using raspberries, cut them in half or thirds before dusting with flour and freezing)
Toss the blueberries with a bit of flour and then freeze them for a few hours. This will prevent them from breaking up when you mix them into the batter, and the end result will be whole berries distributed through the scones rather than blueberry mush in blue scones. If you use raspberries, cut them into smaller pieces before you dust them with flour and freeze them.
Preheat oven to 400 degrees F.
In a large bowl, thoroughly mix the flour, baking powder, salt and sugar. Add the butter pieces to the flour mixture, and using a pastry blender or your hands (stick them under cold water and then dry them carefully), break up the butter until it resembles sand or small crumbs (A food processor will do a great job).
In another bowl, whisk the cream and egg together, and then add to the flour mixture. Add the frozen blueberries and mix just to incorporate, do not overwork the dough.
This is messy, sticky dough. I have found that the best method for portioning is to use a large ice cream scoop. Drop the mixture onto an ungreased baking sheet, trying to keep them as tall as possible. This recipe will make eight large scones, but tailor the size to your preference.
Sprinkle granulated sugar on them for a nice color and added crispiness.
Bake for at least 25-30 minutes or so until tinged with brown. If you make smaller scones they will bake more quickly, so adjust the time accordingly.

posted by Open Blogger at
04:00 PM
|
Access Comments