« Superannuated Damsel Cries Tears of Distress
|
Main
|
Open Thread »
December 23, 2015
Overnight Open Thread (12-23-2015)
"The Second Amendment does not protect an individual's right to own a firearm. This narrative was developed by the National Rifle Association in the late 1970s, out of fear that further gun control laws would eliminate private ownership of firearms altogether."

-- HuffPo writer Samantha Paige Rosen who clearly has not read the Heller decision which lays out the long historical pedigree of the individual right to own firearms guaranteed by the Second Amendment going back to the original signing. In fact the novel idea that it doesn't is pretty much a concept that only appeared among the left during the latter half of the twentieth century.
"Now, I wouldn't keep any school open that wasn't doing a better than average job."

-- Hillary Clinton who apparently A) wants to close down half of our schools,* or B) doesn't understand math, or C) a lil' Column A and a lil' Column B

* And yes I'm quite aware that mean and median are not the same thing you humorless little Neil deGrasse Tyson-wannabe pedant fucks.
At this point you are saying: "Wait a minute! Surely there were some positive developments in 2015! How about the fact that, after so many years of sneering judgmentalism and divisive, overheated rhetoric, we were able to have rational, open-minded conversations about such issues as gun ownership, gay marriage, race relations and abortion, so that, as a nation, we finally began to come together and . Whoa! Sorry! Evidently I am high on narcotics."

Yes, you are. And we intend to join you soon.

-- Dave Barry
Totally Missing The Irony: Feminist Lectures Men For Failing To Come To The Rescue
Remember: men and women are totally equal in all ways and it's sexist to think they're not. Except when a feminist SJW like Brianna Wu wants them to be different.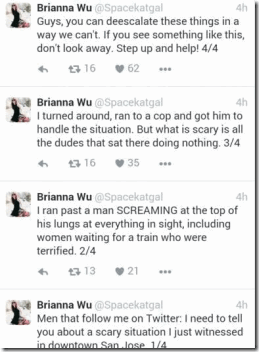 And we're also through the looking glass here. Because Brianna Wu seems to have been born a man. So we have a feminist woman who used to be a man complaining that men didn't come to his/her rescue even though she totally didn't need any rescuing but still.
It's for moments just like this that I - like Dave Barry - keep my stash of doctor-prescribed heavy narcotics handy. Along with my collection of heavy machinery.
Tyranny of the Elites: 76 percent of Americans approve of Christmas in public schools, as do 82 percent of parents
Even 44% of Democrats think there's not enough religion in schools.
Kevin D. Williamson: The Democrats' Theme for 2016 Is Totalitarianism
Now that they are so, so close to gaining control the mailed fist can be directly revealed.
For those of you keeping track, the Democrats and their allies on the left have now: voted in the Senate to repeal the First Amendment, proposed imprisoning people for holding the wrong views on global warming, sought to prohibit the showing of a film critical of Hillary Rodham Clinton, proposed banning politically unpopular academic research, demanded that funding politically unpopular organizations and causes be made a crime and that the RICO organized-crime statute be used as a weapon against targeted political groups. They have filed felony charges against a Republican governor for vetoing a piece of legislation, engaged in naked political persecutions of members of Congress, and used the IRS and the ATF as weapons against political critics.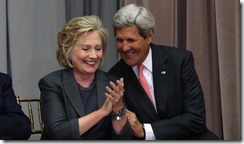 Hillary and Lillian Hellman: Everything she says is a lie, including "and" and "the"
Okay I knew the original version was about Lillian Hellman and her attempts to hide her Stalinist past but here Neo-neocon goes into detail on the famous quip.
Russia Says Black Box From Jet Shot Down by Turkey is 'Unreadable'
I take this to mean that the box's data showed that the jet was in Turkey's airspace.
Taliban Set to Score Major Victory in Afghanistan
Afghanistan's Helmand province could fall to the Taliban after months of heavy fighting, with 90 members of the security forces killed over the past two days, the deputy governor of the volatile southern province warned on Sunday.

Mohammad Jan Rasulyar said unless President Ashraf Ghani took urgent action, the province, a centre of opium production and a Taliban heartland that British and American troops struggled to control for years, would be lost.

...If Helmand were to fall, it would deliver a blow to government claims that Afghan security forces, fighting largely alone since international troops ended combat operations last year, are controlling the insurgency, in spite of setbacks such as the fall of Kunduz.
Remember that according to Obama Afghanistan is the real war that Iraq was just a distraction from.
The US Can Now Make PU-238 Again
Oh Crap - Troy Senik Reveals the Nashville Secret
Nashville is enticing precisely because it's not L.A.-because while it might be a great location to cut a record or make a short film, it's also a place where you can raise a family on a middle-class income. And word of that fact is getting out. Nashville's population has grown by more than 5 percent since 2010, outpacing even traditional Sunbelt dynamos like Dallas, Phoenix, and Houston. In 2013-14, only the Austin and Raleigh metro areas enjoyed higher net domestic migration.

...Nashville is more aptly compared with Austin. Both metro areas have roughly the same population. Both cities are the seat of state government. Both are bastions of higher education (Nashville has 21 accredited four-year and postgraduate colleges). Both have vibrant music and arts scenes, and both are on similar economic trajectories-in fact, Austin was one of only two cities (San Jose, reflecting the strength of Silicon Valley, was the other) to top Nashville in the growth of its 2013 gross metropolitan product. In that year, Tennessee's capital city saw a 4.2 percent increase-double the national average.
I've long argued that Nashville has all the benefits of a large city - culture, consumer choice, diverse foods, niche stores, etc - with little of the big city pathologies. It still feels very much like a small town and in fact I would bet that the number of degrees of separation between any two random people in Nashville is lower than other any comparably-sized city.
Nashville has always been more than just country music (for a long time it was the publishing capital of the south) but now the primary industries are auto manufacturing, medicine, and firearms manufacturing. And these aren't your dad's factories either - the big players in these fields are all heavily computerized, use cutting edge technologies and robotics in their facilities, and consequently  support a whole ecology of smaller companies that provide specialized services.
From 2010 to 2013, Nashville enjoyed more job growth in "advanced industries"-those that require specialties in science, technology, engineering, and math-than any other metro area, according to a Brookings Institution study. The city brims with opportunities for the cognitive elite. In a survey released last year, City Journal contributing editor Joel Kotkin ranked Nashville as the nation's fourth-largest "brainpower city," based on its per-capita growth in new residents with college degrees.
In conclusion don't move to Nashville - you'll probably only make it worse. :-)
[Full disclosure: The author of this ONT already owns a house in Nashville for when he makes the big escape from California]
The Time Famous Electronics Writer Forrest Mims Was Choked by an Airline Captain
While checking in for a flight at Chicago's O'Hare Airport several years before 9/11, I made the mistake of telling an American Airlines check-in agent that I was planning to measure the water vapor outside the aircraft with a homemade near-infrared hygrometer. This alarmed the agent, who quickly called her supervisor. After the supervisor grilled me, she called her supervisor, who told me that the captain would have to approve my presence on his aircraft. She then said, "Follow me," and escorted me through the checkpoint without even inspecting my carry-on bag.

When we reached the end of a very busy corridor, the security boss firmly ordered, "Wait here while I find the captain." The flight was already boarding, so after waiting a few minutes I took one step forward. Suddenly someone from behind threw an arm around my neck, placed me in a choke hold, dragged me toward a wall and shouted "You're going to do what on MY AIRPLANE!?"

It's difficult to speak while being choked, but I managed to gurgle: "If-you-let-go-of-my-neck-I'll-tell-you." The assailant slowly released me, and I turned around and saw a frowning man with his hands on his hips. He was shorter than me, built like a football player, and wearing the uniform of an American Airlines captain.

"I'm going to measure the water vapor outside the airplane," I said. The captain cocked his head slightly and sounded genuinely curious when he asked, "How are you going to do that?"

I opened my carry-on bag just enough to retrieve the water vapor instrument. I didn't open it all the way so he and the surrounding crowd couldn't see all the other instruments packed inside.

I handed the captain the palm-sized water vapor instrument and explained that it had two light sensors, one of which detected sunlight that is absorbed by water vapor and a second that detected sunlight unaffected by water vapor. A logarithmic amplifier calculated the ratio of the two measurements and sent the result to a display.

This fascinated the captain, whose scowl had evolved into a big smile. He said, "Wait here; I want my co-pilot to see this." When the co-pilot arrived, the captain enthusiastically repeated my description of the instrument. He then asked, "How can we help you during the flight?"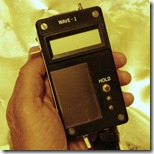 The Great AR-15/AK-47 Full-Auto Meltdown Showdown
Here Eric from Moss Pawn and Gun (Iraqveteran8888 ) dumps mag after mag through a select fire AR-15 and AK-47 until they fail. Interestingly they went far further than everyone expected and also failed within 65 rounds of each other albeit for different reasons.
Note that neither gun is a machine gun; they are only designed to fire short bursts in full-auto with a long cooling period in between - otherwise the heat builds up and the guns will eventually fail. The M4 is only rated for 12-15 rounds per minute in sustained semi-auto firing. The AK-47 may have more leeway but probably has a roughly similar sustainable semi-auto firing rate.
Eric clearly has a fondness for the AK but note that the AK he's shooting is actually a second, high end Vepr AK - the first one, a WASR, completely failed after only 200+ rounds.
Mathematically Optimized Gift Wrapping
No suggestions though for how to wrap asymmetric prisms in a non-Euclidian space.
5 Vintage Computing Moments from 'Macworld' Issue 1 (April 1984)
Interestingly Microsoft was one of the biggest advertisers.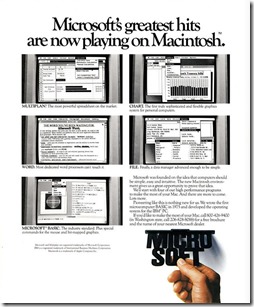 How Elizabeth Taylor Went From Widow to Tramp to Oscar Winner in 30 Eventful Months
"Debbie Fisher had been a virgin who lived with her parents when she and the TV star Eddie Fisher got married in 1955. Eddie was . not a virgin. There have been reports that Eddie and Debbie's marriage was arranged by MGM, who had no problem selling the couple as America's Sweethearts. But Debbie seems to have thought it was a real relationship-at least, for a while. But after she gave birth to her first child, Carrie, Eddie never seemed to be around. Debbie desperately wanted another kid, but she couldn't get her husband to sleep with her. Finally one night on vacation in Italy, Debbie got Eddie drunk enough that he performed his husbandly duties. One time was the charm, and nine months later Debbie gave birth to their son Todd.

Elizabeth Taylor and producer Mike Todd, and when Debbie heard in 1958 that Mike Todd had died in a plane crash-his private jet Liz plummeted to the ground in New Mexico-she went over to Liz's house and offered to take care of Elizabeth's three children while she grieved. Over the next few weeks, while Debbie was occupied taking care of a total of five children, she knew Eddie was spending a lot of time at Elizabeth's house, but she wasn't worried-after all, Eddie had loved Mike, too.

On the eve of the release of Cat on a Hot Tin Roof, Debbie knew Elizabeth was in New York. She thought Eddie was away on tour, and alone in the house with her kids, Debbie was lonely. She called Elizabeth at her hotel to chat-and Eddie answered. 'Roll over, darling,' Debbie said, 'and let me speak to Elizabeth.'"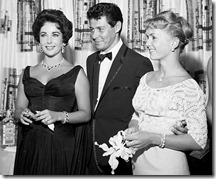 30% of Americans adults don't drink at all. Anther 30% consume, on average, less than one drink a week. On the other hand the top 10% of American adults - 24 million in total - who consume an average of 74 drinks a week or a bit more than 10 drinks per day.
I think it's safe to say that the top 10% are high functioning alcoholics God bless'em.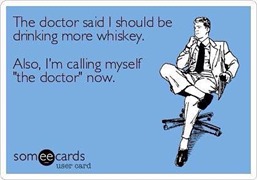 News You Can Use: How to Make a Cheap Cut of Steak Taste Like Filet Mignon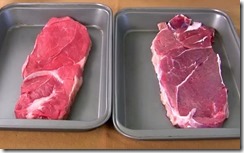 My parents actually owned this Col. Sanders album and for years it was our go-to Xmas music since it was one of the best collections out in a single album.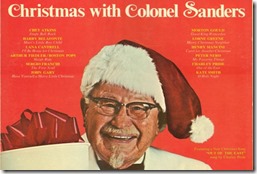 The Group knows your sins but doesn't care.
Tonight's post brought to you by oh the things that Santa has seen: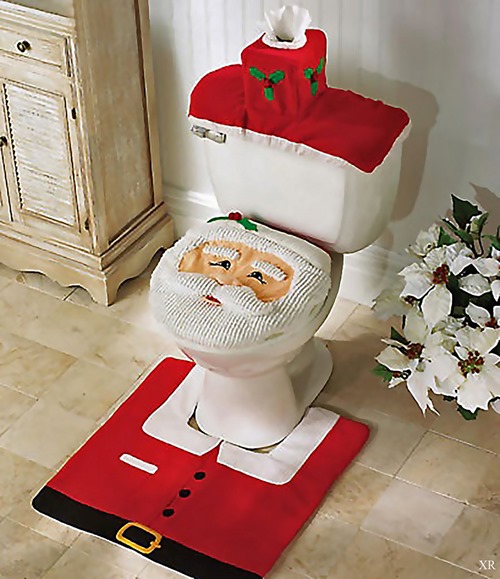 Notice: Posted by implicit permission of AceCorp LLC. The AoSHQ Premium Christmas fruit baskets should have arrived today. Enjoy!

posted by Maetenloch at
11:03 PM
|
Access Comments