« Washington Post Permits Cartoonist to Go After Ted Cruz's Five and Seven Year Old Daughters, Claiming That If They're In an Ad, They're "Fair Game"
Now Pulled
|
Main
|
Morning Thread (12-23-2015) »
December 22, 2015
Overnight Open Thread (12-22-2015)
The world puts a brave face on everything that happens. Yet when it turns out that Saudi Arabia is the chair of United Nations committee on Human Rights and the EU boycotts Israeli goods, or that international football and the Olympic Games are rigged, the examples of KoKo and P2 offer rightful understanding of the scheme of things.

-- David Pryce-Jones
"Horse pollution was bad in 1900," said Crichton. How much worse would someone in 1900 expect it to "be a century later, with so many more people riding horses?

"But of course, within a few years, nobody rode horses except for sport. And in 2000, France was getting 80 percent of its power from an energy source that was unknown in 1900. Germany, Switzerland, Belgium, and Japan were getting more than 30 percent from this source, unknown in 1900. Remember, people in 1900 didn't know what an atom was. They didn't know its structure. They also didn't know what a radio was, or an airport, or a movie, or a television, or a computer, or a cell phone, or a jet, an antibiotic, a rocket, a satellite, an MRI, ICU, IUD, IBM, IRA, ERA, EEG, EPA, IRS, DOD, PCP, HTML, Internet, interferon, instant replay, remote sensing, remote control, speed dialing, gene therapy, gene splicing, genes, spot welding, heat-seeking, bipolar, Prozac, leotards, lap dancing, e-mail, tape recorders, CDs, airbags, plastic explosive, plastic, robots, cars, liposuction, transduction, superconduction, dish antennas, step aerobics, smoothies, twelve-step, ultrasound, nylon, rayon, Teflon, fiber optics, carpal tunnel, laser surgery, laparoscopy, corneal transplant, kidney transplant, AIDS. None of this would have meant anything to a person in the year 1900. They wouldn't know what you are talking about.

Now: you tell me you can predict the world of 2100. Tell me it's even worth thinking about. Our [emissions] models just carry the present into the future. They're bound to be wrong. Everybody who gives it a moment's thought knows it.

-- Michael Crichton in a 2003 speech on climate models at CalTech
So maybe Ace was onto something: French Set to be the World's Most Commonly Spoken Language by 2050
Mon Dieu - so all that time I spent studying Russian, then Japanese, German, and now Mandarin to make myself more appealing to the next future rulers of the world was just wasted. I could have just stuck with my crappy middle school French and relaxed a little. Tant pis I guess. At least it ain't gonna be Arabic.
Is the Obama Administration Throwing a B-52 Crew Under the Bus?
Yes. Note that because the islands are artificial China has no valid territorial claims around them and the US is perfectly within its rights to overfly them.
Meanwhile, there are some answered questions about that B-52 mission.  For starters, there's the obvious matter of why the crew is being investigated for flying near an artificial island which cannot claim a territorial limit?  Secondly, it's equally clear this mission was aimed at "showing the flag" near PRC outposts in the South China Sea; what sort of distance was the plane supposed to maintain along its planned route of flight? 

The Pentagon claims that "bad weather" may have caused the plane to go off course, but offered no additional details.  Officials have not released the actual date of the flight, so it's difficult to determine when weather conditions (such as thunderstorms) might have forced the crew to deviate from their planned route.  Likewise, the military has not provided rules of engagement for such missions, although video from earlier flights seems to show aircraft within 12 miles of the artificial islands, and under existing conventions, we could overfly those outposts without violating the law. 

It's also worth noting that B-52's are equipped with GPS and a navigator is part of the five-person flight crew.  So, it's a bit more difficult (at least in theory) for the giant bomber to deviate from its intended flight path.  It is also a fair bet that the navigator on the mission was not a "newbie" fresh from the schoolhouse at Barksdale.  For a sensitive flights like those near disputed islands in the South China Sea, the B-52 detachment on Guam would only assign an experienced crew--someone with hundreds, perhaps thousands of hours in the jet, and possibly qualified as an instructor or flight examiner as well. 

In the interim, the BUFF crew is probably grounded, awaiting their fate as pawns in a geopolitical game.  It would be a damn shame if they were actually punished for doing their job--by the same, feckless political/military hacks who sent them in the first place.
Related: Are Russian Jets Radar 'Locking' US Planes Over Syria?
Homicide vs. Guns: A Historical Perspective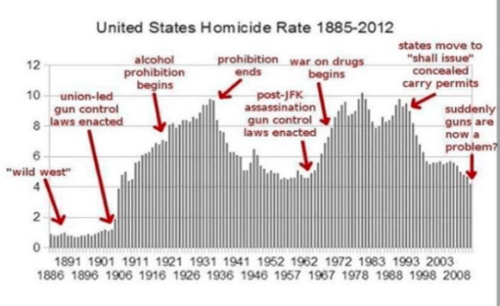 Nobel Prize-Winning Scientist Sir Tim Hunt and Wife Forced to Flee Britain For Japan in Order to Find Work
Remember that it was the deliberate misrepresentations of academic Connie St. Louis that destroyed his life in the first place. She is still employed at London's City University despite having been caught fibbing about her credentials and published papers.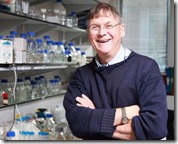 Wait - State Lotteries Are Rigged?!?? It's Like You Can't Trust Anything These Days
The CEO of Sam's Club Does Not Like White Men
Oh she'll take their money and all but it's a different thing for them to be suppliers to Sam's or God forbid actually work for the company. I suggest that white males return the love and make Sam's feel the pain of having a racist CEO.
Wait - The San Bernardino Terrorists Didn't Post Any Public Support for Jihad on Social Media?
Apparently not. Not that ICE has covered themselves in glory anyway in this case but this does point out that short of a mindreading device it's very hard to screen out immigrants with jihad in their hearts based on their applications. Which suggests broader, easier to implement filtering is needed.
The two attackers who opened fire in San Bernardino, Calif., earlier this month had not posted publicly on social media sites about supporting jihad, FBI Director James B. Comey said Wednesday.

The husband-and-wife duo were "showing signs in their communication of their joint commitment to jihad and to martyrdom" through private messages, rather than publicly visible postings, Comey said.

"Those communications are direct, private messages," Comey said during a news conference here. "So far, in this investigation we have found no evidence of posting on social media by either of them at that period in time and thereafter reflecting their commitment to jihad or to martyrdom. I've seen some reporting on that, and that's a garble."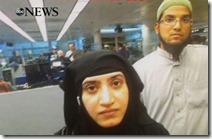 Come. Let me show you something that is WORSE than 'no gift.'
Hijabs, No Pork or Alcohol, and Mid-Flight Prayers: Meet Malaysia's First Sharia-Compliant Airline
You provide the punch line.
The Mysterious World-Wide Abductions of the 70s and 80s
On the evening of July 31, 1978, Kaoru Hasuike and his girlfriend, Yukiko Okudo, rode bikes to the summer fireworks festival at the Kashiwazaki town beach. They whisked down the winding lanes of their coastal farming village, a hundred and forty miles north of Tokyo. Then they parked their bikes and made their way past a crowd of spectators to a remote stretch of sand. As the first plumes rose in the sky, Kaoru noticed four men approaching. Cigarette in hand, one of them asked him for a light. As he reached into his pocket, the men attacked, gagging the couple, binding their hands and legs. "Keep quiet and we won't hurt you," one of the assailants said. Kaoru and Yukiko were thrown into separate sacks and loaded onto an inflatable raft. Peering through the sack's netting, Kaoru saw the warm, bright lights of Kashiwazaki City fading into the background.
Ultimately it was a breeding project.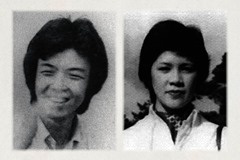 The Oldest European Settlement in the U.S. Discovered
One thing that's often forgotten is how early and extensive the Spanish exploration and settlement of North America was . Tristan de Luna explored throughout the southeast and in the 1560s the Spanish established forts in what is now Tennessee.
We know that St. Augustine (established in 1565) is the oldest existing European community in the U.S. We know Jamestown (1607) is the oldest English community, and although the Roanoke colony was settled earlier, it did not survive. Such was the case of the Luna settlement, a Spanish colony in Florida that was the first multi-year European settlement in what would became the United States. Spanish conquistador Tristαn de Luna y Arellano settled his expedition in what is now Pensacola, Florida, in 1559. Stranded by a hurricane that wrecked their ships, the colony lasted until 1561. It's exact location was lost to history -until now.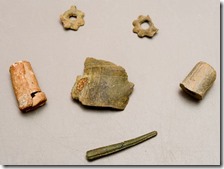 Chinese man's elaborate wedding proposal gets rejected after his girlfriend deemed the ring's diamond too small
Dude it may hurt now but you just dodged a bullet of long-term heartache.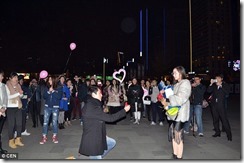 The Conclusion of the Beer Mile: John vs. Jake (Video)
The Man Who Will Piss on the Alamo is a Man Who is Capable of Anything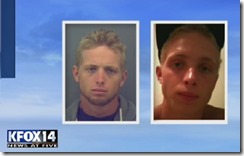 The Vatican and the Theology of the Clitoris
Smithers, Go Out And Buy Me Some Orphanages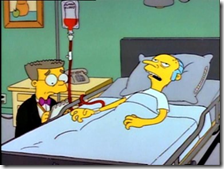 The Yahoo group is for closers only.
Teh Tweet!
Tonight's post brought to you by corgi red leader: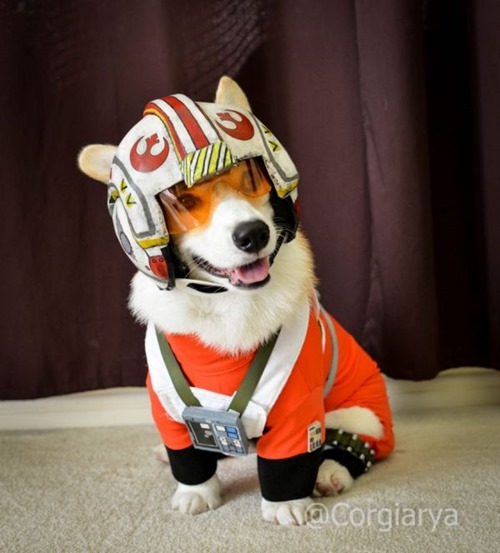 Notice: Posted by permission of AceCorp LLC. The Ewok could use your cash donations as well as your love. Or you can just run your Amazon habit through his portal. Premium cable and young attractive Thai physical therapists don't come for free you know.

posted by Maetenloch at
11:09 PM
|
Access Comments