« School That Forced Students To Write "There Is No God But Allah" to Shut Down Tomorrow, Citing "Tone" of Reaction to Their Strange Curriculum--
Shutting Down The Whole District
|
Main
|
Morning Thread (12-18-2015) »
December 17, 2015
Overnight Open Thread (12-17-2015)
"Before Snowden we had a definite bias for action," explained a senior NSA official with extensive experience in counterterrorism. "But now we all wonder how the White House will react if this winds up in the newspapers." "It's all legal," the official added, "the lawyers have approved, and boy do we have lots of lawyers - but will Obama throw us under the bus again?"

-- John Schindler in The Intelligence Lessons of San Bernardino
Space farmboy, his sister, a crook and a monkey, kill tens of thousands using magic. #ExplainAFilmPlotBadly pic.twitter.com/eJbmoy2vcI

- Kurt Schlichter (@KurtSchlichter) December 13, 2015
How Evil Are You - Take the Quiz
This quiz from the BBC supposedly measures Machiavellianism, narcissism and psychopathy which are known as the 'dark triad' and associated with, well evil apparently.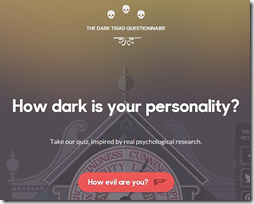 Here's my result: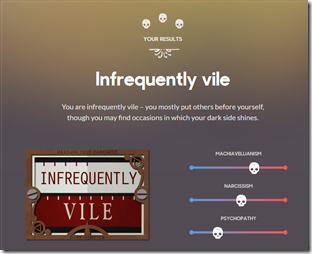 And yeah the Machiavellian thing - it's a fair cop. Although I consider myself an ethical Machiavellian since when I use manipulation it's usually for moral good. But even back in high school my M.O. was always to get other more suggestible people to do the things I thought would be useful/amusing but which might have unfortunate negative legal or administrative consequences for yours truly. Which is one of the reasons why I've never been arrested or even detained and have no police record at all - yet have also never felt deprived of the exquisitely delicious thrill of Getting Away With It either.
Moe Lane: The Long Shadow of D&D's Alignment System
I was just thinking about D&D alignment out of the blue this past weekend and was considering how good of a model it is for explaining behavior in domestic and international politics. Of course the mature adult version of me thinks about the categories - lawful vs chaotic, good vs evil vs neutral - quite differently (and with more first hand experience) than the middle school version that first considered them while creating a character.
To sum up the D&D alignment system succinctly, it's as follows: you're either Good, Evil, or Neutral.  And you're either Lawful, Chaotic, or ...Neutral.  That gives you one of nine possible alignments (Neutral-Neutral is called True Neutral) to have, which will have an effect on what spells you can cast, what spells can be cast on you, what spells will detect you, and so on.  It's a remarkably fraught system when you think about the implications; after all, having one's moral quality be fully quantifiable can have any number of implications, starting with the fairly basic one that if something is inherently Evil then you can kill it without any kind of remorse.

...Still, some game companies try to work at giving players a range of alignment options. To give some examples... Bioware likes to go with a "Queen of the Girl Scouts" / "Ruthless Bugger" model whenever possible; Bethesda enjoys making you have to choose which faction you'll have to inexplicably permanently tick off in order to finish the game; and Projekt Red seems to do its best work riffing off of the relatively less used "Law vs. Chaos" axis instead of the "Good v. Evil" one. Of course, the disadvantage in all of this is that it seems that, the more you move away from a "we're Good and they're Evil" model, the less you get in the way of player options.  Or, to put it in a nicer fashion: the more you get what's called a "story-based game." ...I understand that this resulting lack of choice seems paradoxical, given that people have reacted to D&D's alignment system as being somewhat restrictive. And it is somewhat restrictive.  But as somebody once pointed out, so are the rules for creating a sonnet. Perhaps that's what computer RPGs should explore in the future: less moral ambiguity, not more.
One of Trump's Rhetorical Tactics Has a Name
And a long classical pedigree.
Praeteritio is the act of saying something by saying that you're not going to say it. Like, for instance, when Trump calls Rubio a lightweight by saying "I'm not going to call him a lightweight, because I think that's a derogatory term." It's a rhetorical device as old as political rhetoric itself, once proudly wielded by Cicero, who often "refused to mention" the various crimes committed by Catiline and his supporters.

As with Cicero, Trump uses praeteritio to insult his opponents while also suggesting he's the kind of guy who's above insulting his opponents. It's a neat trick.
(H/T to Molly's Page)
#BlackLivesMatter Protesters Claim That a Campus Fundraiser for Kids With Cancer Was a Microaggression
So the Tri Delts at the University of Kansas were selling candy to raise money for children with cancer when a #BLM group, "Rock Chalk Invisible Hawk", started their protest. And - check this my brothers - those elitist microagressing bitchez declined to get right with the Revolution and just kept right on selling their dirty capitalist cancer candy canes while oppression stared them right in their selfish ignorant smiling little faces.
Apparently this tweet was supposed to be damning or something.

The Worst Form of Cultural Appropriation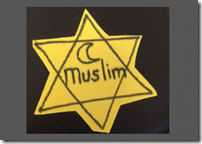 Kuwait Scraps London to New York Flight Rather Than Fly Israelis
US Government Under Obama Considers Israeli Ties To Be Grounds For Denying Security Clearances
Mark Steyn Notes These News Bits From Europe
Two people have been arrested at a refugee center in the Austrian city of Salzburg on suspicion of being connected to last month's Paris attacks, the Salzburg prosecutors' office said on Wednesday.
Fourteen people were mildly poisoned by a toxic substance that was applied to the keypad of an electronic lock of a synagogue south of Paris.
Proposed Danish Law Would Strip Refugees of Cash and Jewelry
This seems rather ugly but then Denmark really, really wants to discourage a flood of refugees from settling in their country and gaining access to their welfare system. Perhaps if they called this an 'entry tax' it wouldn't sound as bad.
America's Most Hated CEO Arrested For Securities Fraud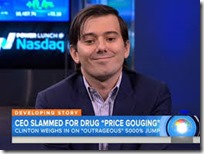 Smashing All the Stereotypes About Feminist Poetry
It turns out that she's really into giving blowjobs. At least that was my take away from all her argy bargy stylings.
Milo Yiannopoulos Is Short on Clicks in 2015 So He Wrote This
32,000 Year Old Seed Brings Plant Back to Life
A few years ago a date palm was grown from a 2000 year old seed found at Masada but this one is from an entirely different geologic epoch.
A Russian team discovered a seed cache of Silene stenophylla, a flowering plant native to Siberia, that had been buried by an Ice Age squirrel near the banks of the Kolyma River (map). Radiocarbon dating confirmed that the seeds were 32,000 years old.

The mature and immature seeds, which had been entirely encased in ice, were unearthed from 124 feet (38 meters) below the permafrost, surrounded by layers that included mammoth, bison, and woolly rhinoceros bones.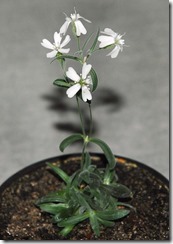 76 Viral Images From 2015 That Were Totally Fake
Some of these are obvious fakes, while others are fake but plausible. And a few are really just inaccurate and 'boosted' rather than completely faked.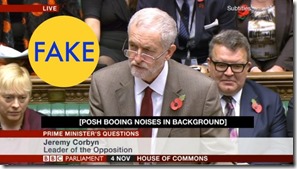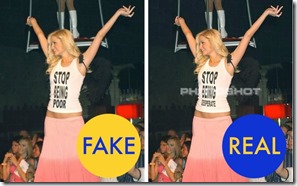 Yahoo group. That is all.
Come on be a smartie and join the yahoo group party! For the children. The sweet, sweet gullible little children.
And my lo-fi Twitter spew.
Tonight's post brought to you by Happy Cat: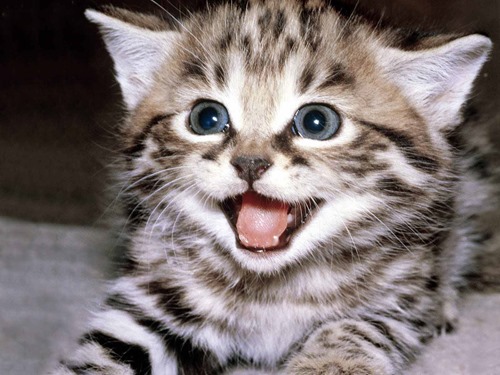 Notice: Posted by permission of AceCorp LLC. Do not taunt happy-fun ball. Theses are not the droids you're looking for. You feel a strong desire to send Ace some money for Christmas. And to call your mother more often. And maybe start flossing regularly.

posted by Maetenloch at
11:16 PM
|
Access Comments