« Football Thread: Late Game Edition [CBD]
|
Main
|
Morning Thread (12-14-2015) »
December 13, 2015
Overnight Open Thread (12-13-2015)
Back in the 1980s, when I first heard Christians complain about "secular humanism," I thought they were crazy. To me, a atheist Jewish Democrat, the phrase simply meant an entire absence of faith in the public square - and wasn't that a good thing?

It wasn't until I read Stephen L. Carter's The Culture of Disbelief that I understood that lack of faith is itself a belief system, complete with a doctrine predicated on Big Government, animism, Gaia-ism, the denial of biological reality, and sexual license. Moreover, the Left is using the government itself, as well as government-funded institutions, to enforce this new religion, thereby violating the First Amendment. I therefore wish young Mr. Dorman much luck in rallying the troops - but he's got a long, hard battle ahead of him.

-- Bookworm
Woo Hoo The Geminid Meteor Shower Is Here
It will peak tonight and tomorrow and should be starting...right about the time you read this. They appear to originate from the constellation Gemini and at their peak will have a meteor per minute on average.
Where do they come from? Well mainly from the asteroid Asteroid 3200 Phaethon which has an orbit that takes it very close to the sun where thermal stress causes pieces of it to crack off and trail behind the asteroid in orbit. When the Earth's orbit takes it through Phaeton's debris we get tonight's meteor shower.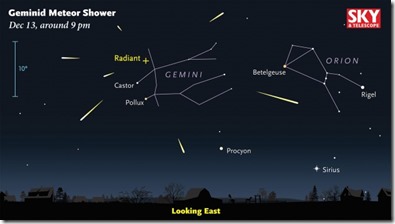 White House Shocked, Mystified by Gun Sales Surge
President Obama's spokesman said Thursday that the record number of Americans seeking to buy guns in recent weeks is "a tragedy" that the White House is at a loss to explain.

"The more that we see this kind of violence on our streets, the more people go out and buy guns," said White House press secretary Josh Earnest. "That is both ironic and tragic."

The FBI conducted 185,345 firearms background checks on Black Friday, the most ever during a single day. The record number of gun sales came two weeks after the Islamic State's terrorist attacks in Paris, but before the terrorist massacre in San Bernardino, California.

Asked why he thinks so many Americans are buying guns, Mr. Earnest replied, "I don't know, I really don't."
Note also how Earnest and Obama conflate law-abiding citizens legally purchasing guns for their individual use with guns just being 'on the street'.
David French on the Hidden Reason Americans Dislike Islam
The standard leftist trope is that anti-Islam feeling is due to ignorance (and racism despite Islam not being a race). But in the 14 years since 9/11 the average American now knows far more about Islam than they did that day and is hardly ignorant about it - especially since 9/11 has required many Americans to have up and close and personal encounters with Islam as it's practiced in Islamic countries. So maybe we actually have good justified reasons for not liking it and aren't just acting out of ignorance.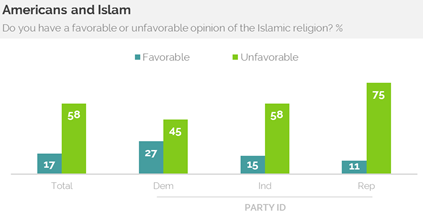 There will be no doubt some hand-wringing about "Islamophobia" and further calls to continue the American elite's fourteen-year track record of whitewashing Islamic beliefs and culture, but I wonder if the media is missing a powerful, largely-uncovered influence on America's hearts and minds - the experience and testimony of the more than two million Americans who've served overseas since 9/11 and have experienced Islamic cultures up-close.

Yes, they were in the middle of a war - but speaking from my own experience - the war was conducted from within a culture that was shockingly broken. I expected the jihadists to be evil, but even I couldn't fathom the depths of their depravity. And it was all occurring against the backdrop of a brutally violent and intolerant culture. Women were beaten almost as an afterthought, there was a near-total lack of empathy for even friends and neighbors, lying was endemic, and sexual abuse was rampant. Even more disturbingly, it seemed that every problem was exacerbated the more religious and pious a person (or village) became.

I spent enough time outside the wire and interacting with tribal leaders to get a sense of the reality around me, but the younger guys on the line spent weeks at a time living in the heart of the local community. I remember one young soldier, after describing the things he'd seen since the start of the deployment, gestured towards the village around us and said - in perfect Army English - "Sir, this s**t is f**ked up."

It is indeed. While it's certainly unfair to judge Indonesia or Malaysia by the standards of Iraq or Afghanistan, it's very hard to shake the power of lived experience, nor should we necessarily try. After all, when we hear stories from Syria, Yemen, Gaza, the Sinai, Libya, Nigeria, Somalia, Mali, Pakistan, and elsewhere they all fit the same depressing template of the American conflict zones. Nor is the dazzlingly wealthy veneer of Saudi Arabia, Kuwait, or the other Gulf States all that impressive. Tens of thousands of soldiers have seen the veritable slave labor that toils within the oil empires and have witnessed first-hand their casual disregard for "lesser" life.

But this same experience has caused us to treasure the Muslim friends we do have - in part because we recognize the extreme risks of their loyalty and defiance of jihad. That's why American officers fiercely champion the immigration of local interpreters, even to the point of welcoming them into their own home. That's why there's often an intense connection with our Kurdish allies, the single-most effective ground fighting force against ISIS.

Two million Americans have been downrange, and they've come home and told families and friends stories the media rarely tells. Those stories have an impact, but because of the cultural distance between America's warriors and its media, academic, and political aristocracy, it's an impact the aristocracy hasn't been tracking. Experience trumps idealistic rhetoric, and I can't help but think that polls like YouGov's are at least partly registering the results of a uniquely grim American experience.
Tyler Cowen on Just How Martial of a Country Should the United States Be?
An interesting analysis where he points out that gun control does not exist in a vacuum and is connected to larger national politics and foreign policy.
If you think America can sustain its foreign policy interventionism, or threat of such, without a fairly martial culture at home, by all means make your case.  But I am skeptical.  I think it is far more likely that if you brought about gun control, and the cultural preconditions for successful gun control, America's world role would fundamentally change and America's would no longer play a global policeman role, for better or worse.
Professional 'journalists' are now mandated to hide pertinent facts from you (such as this one) lest you draw unapproved conclusions from them.
This appeared in the Globe and Mail on Dec. 9th: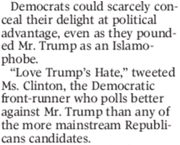 And then the inevitable correction on Dec. 11: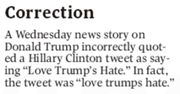 The Most PC/Least American Elementary School in the US is...PS 169 in Sunset Park, Brooklyn
Santa Claus is banned. The Pledge of Allegiance is no longer recited. "Harvest festival" has replaced Thanksgiving, and "winter celebrations" substitute for Christmas parties.

New principal Eujin Jaela Kim has given PS 169 in Sunset Park, Brooklyn, a politically correct scrub-down, to the dismay of teachers and parents.

"We definitely can't say Christmas, nothing with Christmas on it, nothing with Santa," PTA President Mimi Ferrer said administrators told her. "No angels. We can't even have a star because it can represent a religious system, like the Star of David."

Kim, 33, did not return a call or e-mail seeking comment.
Ben Shapiro's Speech to High School Students Halted Midway Through When He 'Crosses the Line' and Speaks Political Blasphemy
Glenn Greenwald Caught Falsely Smearing PJ Media Over Report That 'No-Fly' Poster Child Was Arrested in Turkey
David Steinberg is far more restrained than I would be but it's an interesting analysis of exactly how Greenwald uses wordplay to dishonestly mislead his readers. Here he carefully responds to a strawman version of what PJM reported and proceeds to tear it apart in a 3000 word screed of righteous anger giving the impression that he's completely contradicted their report. But in fact he never actually contradicted anything they actually reported and that was by deliberate design since he is unable to.
Alexander Hamilton's Home on the $10 Bill is Safe...For Now
Treasury Secretary Lew discovered that DWM Hamilton still has defenders even two centuries after his death.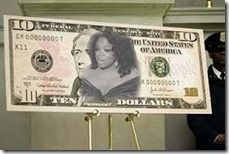 Scientists: Acetaminophen Does Not Reduce Fevers, Useless for Treating Flu
But it is cheap and does not cause bleeding or stomach upset. So it has that going for it.
Trooper Stan W Scott Demonstrates the Proper Use of the Fairbairn-Sykes Fighting Knife
"Bit of a messy job, but that's it." His casual handling of the knife is both beautiful and terrifying.
Sadly Scott passed away in 2014 but you can watch his other videos recounting his training and experiences as a British Commando in WWII here. And here he was 1945.
Bill Burr's Epic Rant Against a Philly Audience
This happened at a 2006 Opie and Andy event in Philadelphia where the audience had gotten drunk and rowdy. After they had had heckled and booed the previous two comedians off the stage Bill Burr decided that he wasn't having any of that and proceeded to spend his 12 minute set taking a huge dump on the dumbass audience, their disease-ridden mothers, and their 'one-bridge-having POS city'. A thing of beauty.
Peak Buzzfeed Click-bait: This Color Test Will Reveal Your O-Face
An Updated Tin Foil Hat For the Hip, Stylish Set
They're already a quarter of the way to their Kickstarter goal.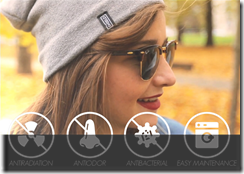 Advanced Training Technique - Not Recommended For Dilettantes, Flammable Persons
Weekly Commenter Standings
Top 10 commenters:
1 [528 comments] 'Harry Paratestes' [74.16 posts/day]
2 [442 comments] 'ThisBeingMilt'
3 [359 comments] 'Nevergiveup'
4 [355 comments] 'Bruce Boehner'
5 [343 comments] 'rickb223'
6 [335 comments] 'J.J. Sefton'
7 [330 comments] 'Jay Guevara'
8 [320 comments] 'Lauren'
9 [317 comments] 'Lizzy'
10 [314 comments] 'Christopher Taylor'
Top 10 sockpuppeteers:
1 [86 names] 'the Guinness Guys' [12.08 unique names/day]
2 [67 names] 'The Political Hat'
3 [59 names] 'Bertram Cabot Jr.'
4 [49 names] 'Doctor Fish'
5 [33 names] 'Benji Carver '
6 [31 names] 'Cicero (@cicero)'
7 [30 names] 'Mortimer'
8 [30 names] 'mindful webworker - really, man'
9 [29 names] 'Bruce Boehner'
10 [29 names] 'Mr. Healthy Penis'
The group. Banned on 12 universities.
Where it's at - the Twitter
Tonight's post brought to you by DLOD then LKAB followed by a SBBQ: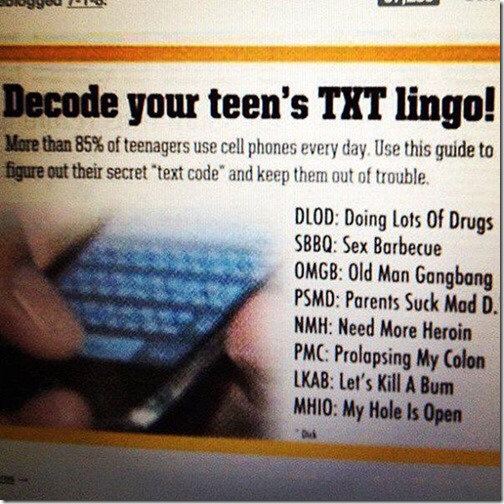 Notice: Posted by permission of AceCorp LLC. Just 11 shopping days left before Life Day.

posted by Maetenloch at
10:53 PM
|
Access Comments