« Obama's Horrible Speech: Open Thread
|
Main
|
Morning Thread (12-7-2015) »
December 06, 2015
Overnight Open Thread (12-6-2015)
At this point in his presidency, Obama speaks with only one tone, the slightly exasperated and sometimes not-merely-slightly exasperated "adult in the room" who constantly has to correct his fellow Americans, who are always flying off the handle, calling for options that "aren't who we are", betraying our values, and so on. He's always so disappointed in us.

-- Jim Geraghty in Obama Actually Thought He Was Being Reassuring Tonight
Obama repeatedly peddles euphemisms and false assurances. Reality refuses to conform to Obama's prescriptions. Obama is as impervious to experience as the worst men who ever lived. Obama does not trust the American people with the truth in part because he believes the American people cannot be trusted with the truth and in part because the truth is inimical to his projects.

Obama's antipathy to the United States and to the American people render him unfit for the high office he holds.

-- Scott Johnson of PowerLIne
The West doesn't want to admit the appeal of evil, because that would require admitting that evil exists. And if evil exists, then that implies a duty to be good, which they would find onerous and tediously old-fashioned.

-- Glenn Reynolds on why the West can't understand ISIS' appeal
Liberals coined the verb "radicalize" to take the onus off terrorists who shoot 31 people, killing 14 of them. It is the atheistic version of the old Flip Wilson line about "the devil made me do it" (a line that predates Flip Wilson, but I like Flip Wilson). I will grant you that the devil tempts people, but people have freewill and choose to follow the devil of their own volition.

The Islamic State does not have a huge Death Ray that beams a ray across 10,000 miles to radicalize people in the West. People make choices. Global warming didn't do it. This was not a reaction to a You Tube video.

No, this assassin and his assassin wife chose to gun down people who wanted to share a Christmas celebration with them -- people who had thrown the couple a baby shower.

-- Don Surber
Quote of the Day V - But Still Edition
Opponents of gun control are saying, as they do after every killing, that no law can unfailingly forestall a specific criminal. That is true. They are talking, many with sincerity, about the constitutional challenges to effective gun regulation. Those challenges exist. They point out that determined killers obtained weapons illegally in places like France, England and Norway that have strict gun laws. Yes, they did.

But at least those countries are trying. The United States is not.

-- Front page NYT pro-gun control editorial quietly admitting that gun control would be a futile gesture on the country's part
"Freedom is more powerful than fear." Now let me take your guns away based on a secret list that only I control.

-- Glenn Reynolds on Obama's speech tonight
On the Plus Side: Obama Finally Admitted that San Bernardino, Fort Hood, and Chattanooga Were Terrorism
Lawyers For San Bernardino Terrorists' Family Imply That Maybe the Victims Were To Blame
Linda Stasi: One of The Victims of the San Bernardino Shooters Was Just as Evil and Bigoted as The Shooter (and Kinda Sorta Deserved What He Got)
His evil bigotry: Being a Messianic Jew who was pro-NRA, anti-Planned Parenthood and was worried about Muslim terrorism.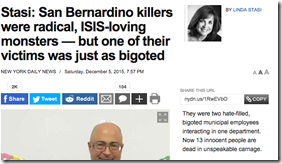 On That Proposed No Fly List Gun Ban
He ominously declared, "this is a matter of national security". yet for some reason, all of those people on the no-fly list and the terror watch list who allegedly represent a national security threat aren't being arrested. Earlier today Rep. Stephen Lynch (D., Mass.) disclosed that a congressional investigation recently found that at least 72 people working at the Department of Homeland Security also "were on the terrorist watch list."

You know who wasn't on the no-fly list? The San Bernardino shooters. Nor was the Fort Hood shooter. Nor the Boston bombers. Nor the Chattanooga shooter. In other words, no perpetrator of any major attack on American soil was on the no-fly list.
Think of it this way:  Obama is the pilot of the plane called America.  We, the People, are the passengers.  We can't see the captain, but his periodic announcements tell us that he's up there in the cockpit.  Suddenly, we become aware of a disturbance on the plane.  We look anxiously at the speakers above our heads, waiting for Captain Obama to tell us what's wrong and how he's going to fix it.  Instead, we get either silence or a bizarre rant from the cockpit about the bright sunlight outside the plane.

Now imagine you're on the plane:  Given that your captain has just shown himself to be either absent or insane in the face of a clear and present danger, are you going to continue to sit peacefully in your seat hoping for the best, or are you going to unbuckle your seat belt, search for anything that can possibly be used as a weapon, and go to face the problem yourself?

Captain Obama is failing in his job.  If the American people step up to do what he won't, and if he doesn't like how the American people handle the job, he has only himself to blame.
The Scandi: Know Your Enemy Part XXI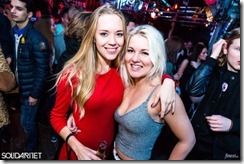 New Video From PMJ Featuring Puddles Pity Party and Haley Reinhart
John Howland - The Luckiest Pilgrim Ever
Yet Howland, who boarded the ship as Carver's servant, probably had a greater impact on the history of the United States than any of them. Hundreds of thousands of Americans will sit down for Thanksgiving dinner Thursday unaware that they owe their very existence to Howland, who almost never even made it to the New World.

Howland fell overboard [from the Mayflower] in the middle of the Atlantic during a gale but grabbed a trailing rope and was hauled back aboard by sailors using boat hooks. His remarkable story is the subject of a new children's book, "The Boy Who Fell Off the Mayflower, or John Howland's Good Fortune," by Irish illustrator and author P.J. Lynch.

Howland and his wife, fellow Mayflower passenger Elizabeth Tilley, had 10 children and more than 80 grandchildren. Now, an estimated 2 million Americans can trace their roots to him.

Howland's descendants include three presidents - Franklin Roosevelt, George H.W. Bush and George W. Bush - as well as former vice presidential candidate Sarah Palin; poets Ralph Waldo Emerson and Henry Wadsworth Longfellow; actors Alec Baldwin, Humphrey Bogart, and Christopher Lloyd; Mormon church founder Joseph Smith; and child care guru Dr. Benjamin Spock.
Remembering Night Flight TV (1981-1988 )
I remembering setting our VCR to record Night Flight overnight on Saturdays. You never knew what would show up on it - new bands that got no air or MTV-play, oddball movies and interviews, cult and niche films, some dreck, and generally interesting and eclectic stuff you couldn't find anywhere else.
The Evolution of Barbie's Face, 1959-2015
To me the Barbie faces from 1967, 1976, and the early 2000s look the most natural and pretty.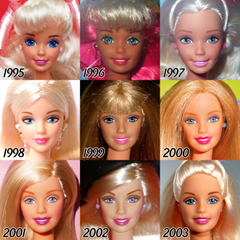 'On the reception and detection of pseudo-profound bullshit'
See also 'Freedom is more powerful than fear'.
Elderly House Invader Peddles Green Propaganda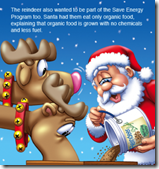 Weekly Commenter Standings
Top 10 commenters:
1 [576 comments] 'Lauren' [80.88 posts/day]
2 [553 comments] 'ThunderB'
3 [500 comments] 'Harry Paratestes'
4 [480 comments] 'artisanal 'ette'
5 [413 comments] 'Ricardo Kill'
6 [399 comments] 'Christopher Taylor'
7 [388 comments] 'Pappy O'Daniel'
8 [384 comments] 'Lizzy'
9 [372 comments] 'rickb223'
10 [356 comments] 'willow'
Top 10 sockpuppeteers:
1 [121 names] 'Turd Ferguson' [17.28 unique names/day]
2 [83 names] 'The Political Hat'
3 [79 names] 'the Hussein Clown Posse'
4 [54 names] 'Mike Hammer, etc., etc.'
5 [47 names] 'Cicero (@cicero)'
6 [43 names] 'Bertram Cabot Jr.'
7 [42 names] 'Islamic Rage Boy'
8 [36 names] 'Bruce Boehner'
9 [33 names] 'Doctor Fish'
10 [32 names] 'andycanuck'
The group. Banned on 12 universities.
Where it's at - the Twitter
Tonight's post brought to you by preparation rituals: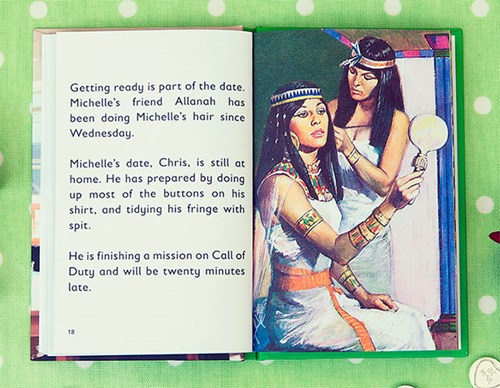 Notice: Posted by permission of AceCorp LLC. You may e-mail overnight open thread tips to maetenloch. Otherwise send tips to Ace who will sell them to other blogs at wholesale prices.

posted by Maetenloch at
10:45 PM
|
Access Comments