« Arrests Made In "High Voltage" Terror Sweeps in Belgium; & The Long Night of the Cats
|
Main
|
Morning Thread (11-23-2015) »
November 22, 2015
Overnight Open Thread (11-22-2015)
Notice that ISIS does something terrible, and the overwhelming thrust of the conversation on Meet the Press is that the American people have done something wrong and must look inside their hearts and feel guilty over the overwhelming racism and Islamaphobia in their society. News flash: We're not the villains here.

-- Jim Geraghty
What I find interesting is that many of the same people who clutch their pearls at the mere suggestion that Islamic terrorism has anything to do with -- oh, what's the word again? -- oh right: Islam, seem to have no problem making the case that "Christian terrorism" is like a real thing. Remember how so many liberals loved -- loved -- Obama's sophomoric and insidious tirade about not getting on our "high horses" about ISIS's atrocities in the here and now because medieval Christians did bad things a thousand years ago? They never seem to think that argument through. Leaving out the ass-aching stupidity of the comparison, it actually concedes the very point Obama never wants to concede. By laying the barbaric sins of Christians a thousand years ago at the feet of Christians today, he implicitly tags Muslims with the barbarism committed in their name today.

-- Jonah Goldberg
It never looks like hysteria when you are in the middle of it. It never feels like a mania when you are being consumed by righteous zealotry. It never looks or  feels like a cult when you believe it to the depths of your soul.

True believers are never swayed by the evidence. They believe the absence of empirical data is a test of their faith. They might skew the data in order to lure in those who still hold to an outmoded view of empirical science, but they themselves have given their lives to the narrative, not to the facts.

If you can still be a true believer when the facts tell another story, your status within the cult will be enhanced. If you really want to take it a step further into delirium, you should propose punishing and persecuting those who do not believe.

-- Stuart Schneiderman on climate change but it's true of any popular belief system that sweeps through groups of people
Female Student Crybully at SFSU: Your Man  Cave is Oppressive
A man cave is essentially an emotional sanctuary for men to escape their responsibilities without the interruption of women or children. It's as if these men are victimizing themselves and require refuge to revel in their false sense of masculinity.

Sports-related paraphernalia and wall hangings that deify cheap beer are not badges of manhood or some sort of homage to a working-class collective consciousness. They're the makings of a shrine to big business that has man-cavers nostalgic for a time when they were happy, or actually just drunk, in front of a screen cheering on their favorite billion-dollar sports team with their once single and similarly childless friends.

...Guys should get over the feudalistic idea of a man cave allowing them to be the "lord of their manor" in a room they can call their own. It bears a juvenile likeness to a tree house with a sign that reads, "No girls allowed."

The sewing room or craft room, to which a woman might retreat, is identified by the action that takes place there. By that token, a man cave is a place where a man devolves into a grunting subhuman that leaves sexist and racist comments on message boards, then furiously masturbates to free porn.
Best response from the comments:

Free Yoga Classes at U. Ottawa Cancelled as Form of "Cultural Appropriation"
Apparently if a white person ever does an activity that originated from a non-white group, it's 'cultural appropriation' which is bad, bad, bad and on par with colonization and slavery. Note that 'appropriation' only works one-way though - it's perfectly fine for say Asians to play and enjoy classical music from Europe but it's horribly bad and practically cultural genocide if a white person should play and enjoy classical Chinese opera. Your blood apparently determines which forms of culture you're allowed to be involved in.
Franklin Einspruch rebuts this racial nonsense and points out that 'cultural appropriation' IS culture - and always has been.
Fingerprints Reveal That Two of the Paris Suicide Bombers Entered Europe as Refugees
But you hate and fear women and orphans if you worry about the same thing happening here according to our Asshole-in-Chief.
ISIS Suspected Terrorist Arrested in Sweden After Crossing Arctic Circle on a Bicycle to Sneak into EU as a Refugee
Why do you hate women and children you racist xenophobe.
Millennials Totes Cool With Restricting Free Speech
Poll finds 40% are cool with the government restricting speech that might offend minority groups. Which is dangerously close to a majority.
We asked whether people believe that citizens should be able to make public statements that are offensive to minority groups, or whether the government should be able to prevent people from saying these things. Four-in-ten Millennials say the government should be able to prevent people publicly making statements that are offensive to minority groups, while 58% said such speech is OK.
But there's surprising support for this sort of thing among other generations too.
Even though a larger share of Millennials favor allowing offensive speech against minorities, the 40% who oppose it is striking given that only around a quarter of Gen Xers (27%) and Boomers (24%) and roughly one-in-ten Silents (12%) say the government should be able to prevent such speech.
Popehat: How The Sixth Circuit Stood Up To the Heckler's Veto (And Cops)
This case goes back to a 2012 incident covered here in which some Christian proselytizers at an Arab festival in Dearborn, MI were threatened  with arrest by police if they didn't stop saying things that made the festival goers angry. They sued and the Sixth Circuit eventually ruled en banc that just saying something that riles up a crowd does not give police the right to shut you up 'to preserve public order'. In this circumstance according to the court the police have an obligation to protect the speaker against the crowd instead of forcing them to quit speaking.
Popehat also points out that the 'fighting words' exception to the First Amendment is a relatively recent decision (1942) that the courts have been narrowing down ever since.
As I have mentioned before, just about every court decision in the last half-century has rejected using the fighting words doctrine to justify censorship. The Sixth Circuit could have pointed that out, but didn't - it just pointed out that the doctrine, if it survives, is limited to face to face, direct to one individual words that would provoke an average person to immediate violence. That's narrow.
Religious Cleansing in North England
Illegal Immigrants Fight Texas for Their Babies' Birth Certificates
The babies were born in the US but Texas has a legitimate argument - how can they issue legal birth certificates when the actual identities of the parents (and baby) are uncertain.
You Know Maybe It Would be a Good Thing For Science for Bill Nye to DIAF
God I'm really coming to hate this guy and his brand of holier-than-thou 'scienceism'.
Bill Nye, the former science guy and current head of the Planetary Society, is very depressed about NASA and NASCAR, according to a story in Business Insider. He believes that the red-state yokels pay too much attention to NASCAR, which employs gas guzzling cars in races, and not enough to NASA, which employs cutting edge and environmentally correct technology, to explore the universe. However, it is a meme that the space agency itself once disagreed with. Indeed, NASA has suggested that the exploration of space is like NASCAR only with rocket ships instead of souped up, high powered cars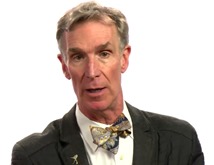 Swedish King Calls For A Ban on Bathtubs
Also see QOTD III.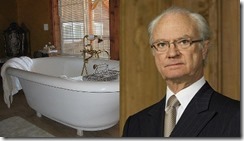 NFL So Anti-Gun That Even On and Off-Duty Policeman Are Banned From Being Armed During Games
Suspect Arrested in Mass Armory Robbery
At the time of the theft, Mr. Morales was wearing an electronic monitoring bracelet, according to the affidavit. Investigators said he cut off the device at 8:48 a.m. Monday.
And what was he wearing a GPS bracelet for? Child rape that's what. Most of the guns are still unaccounted for.
How Apple Is Giving Design A Bad Name
Interaction design should emphasize discoverability, feedback, and the person's ability to feel in control. Alas, the current interaction emphasizes the pleasurable emotional impact-which is important-at the expense of the understanding part, the part that lets people develop a good mental model of how the system works-which is at least equally important.

...Today, people are forced to remember arbitrary gestures and placements. We never know whether something is permitted or not. When we accidentally touch the screen and the system takes us somewhere new, there is no way to back up and get to the earlier location-we most often have to start all over again. The designs appear to have discarded the science and Apple's own experience in interaction design, an area in which Apple was once the leader.
I thought the title might be overstating things but after reading the article I realized that yeah Apple is violating some of their own fundamental principles of user interfaces and design in their newer products in the quest for an aesthetic focused strictly on minimalism.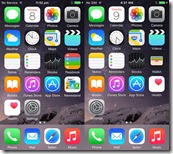 Why is There a Japanese Memorial at the Alamo?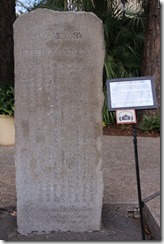 Does Alcohol Enhance Sexual Performance?
Well science suggests that in moderation it does. Much like it - in moderation - also improves my bowling scores.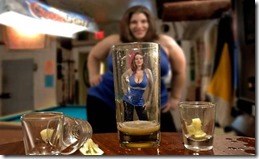 Weekly Commenter Standings
Top 10 commenters:
1 [515 comments] 'artisanal 'ette' [72.33 posts/day]
2 [508 comments] 'ThunderB'
3 [461 comments] 'Nevergiveup'
4 [437 comments] 'Bruce Boehner'
5 [399 comments] 'willow'
6 [386 comments] 'Lizzy'
7 [363 comments] 'Christopher Taylor'
8 [360 comments] 'Ricardo Kill'
9 [355 comments] 'Bruce With a Wang!'
10 [353 comments] 'Anna Puma'
Top 10 sockpuppeteers:
1 [130 names] 'Jason Garrett, soul crushing ginger' [18.26 unique names/day]
2 [77 names] 'The Political Hat'
3 [63 names] 'Doctor Fish'
4 [62 names] 'Bertram Cabot Jr.'
5 [53 names] 'logprof'
6 [47 names] 'Bruce Boehner'
7 [43 names] 'Cicero (@cicero)'
8 [29 names] 'Mike Hammer, etc., etc.'
9 [26 names] 'Danube River Guide'
10 [25 names] 'BB Wolf'
The group. Banned on 12 universities.
Where it's at - the Twitter
Tonight's post brought to you by still one of the greatest pranks ever: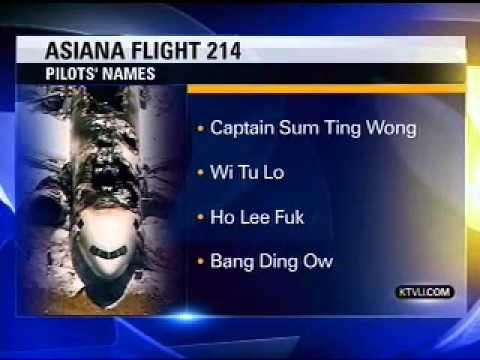 Notice: Posted by permission of AceCorp LLC. Please e-mail overnight open thread tips to maetenloch at gmail. Otherwise send tips to Ace who will lovingly ignore them. Disclosure: This ONT may contain up to 10% refugee-based soylent green.

posted by Maetenloch at
11:16 PM
|
Access Comments