« Yes, John Kerry, Our Top Diplomat, Just Announced ISIS/Daesh Kind of Had a "Rationale" or "Legitimacy" In Its Charlie Hebdo Slaughter -- While In Paris
|
Main
|
Bobby Jindal Drops Out of GOP Race »
November 17, 2015
What the hell is wrong with NYC? [krakatoa]
Seriously, what am I missing here?
Sitting in a hotel on Times Square, watching it take 5 minutes for ambulances (3 so far today) to go 3 blocks.
Why?
Sure traffic is thick. Normally sirens & flashing lights suggest you should make way as another driver. Not stubbornly refuse to pull over, or worse, pull directly into the path of the ambulance.
Or perhaps such a visible indication of an urgent situation for some poor soul could create a sense of urgency for pedestrian traffic to consider instead of sauntering slowly directly in front of an ambulance, perhaps pick up the pace or just adjust your path ever so slightly.
Remind me to never need an ambulance in this self-absorbed city.
I suppose I should be relieved they are taking the terrorist threat more seriously today. I must say I can't approve of the tactic of having your best armed visible deterrent making such an easy target for the enterprising young suicide bomber refugee. I'd say good thing they haven't figured out how to weaponize pigeons yet, but that seems too much like a "famous last words" sort of thing to do.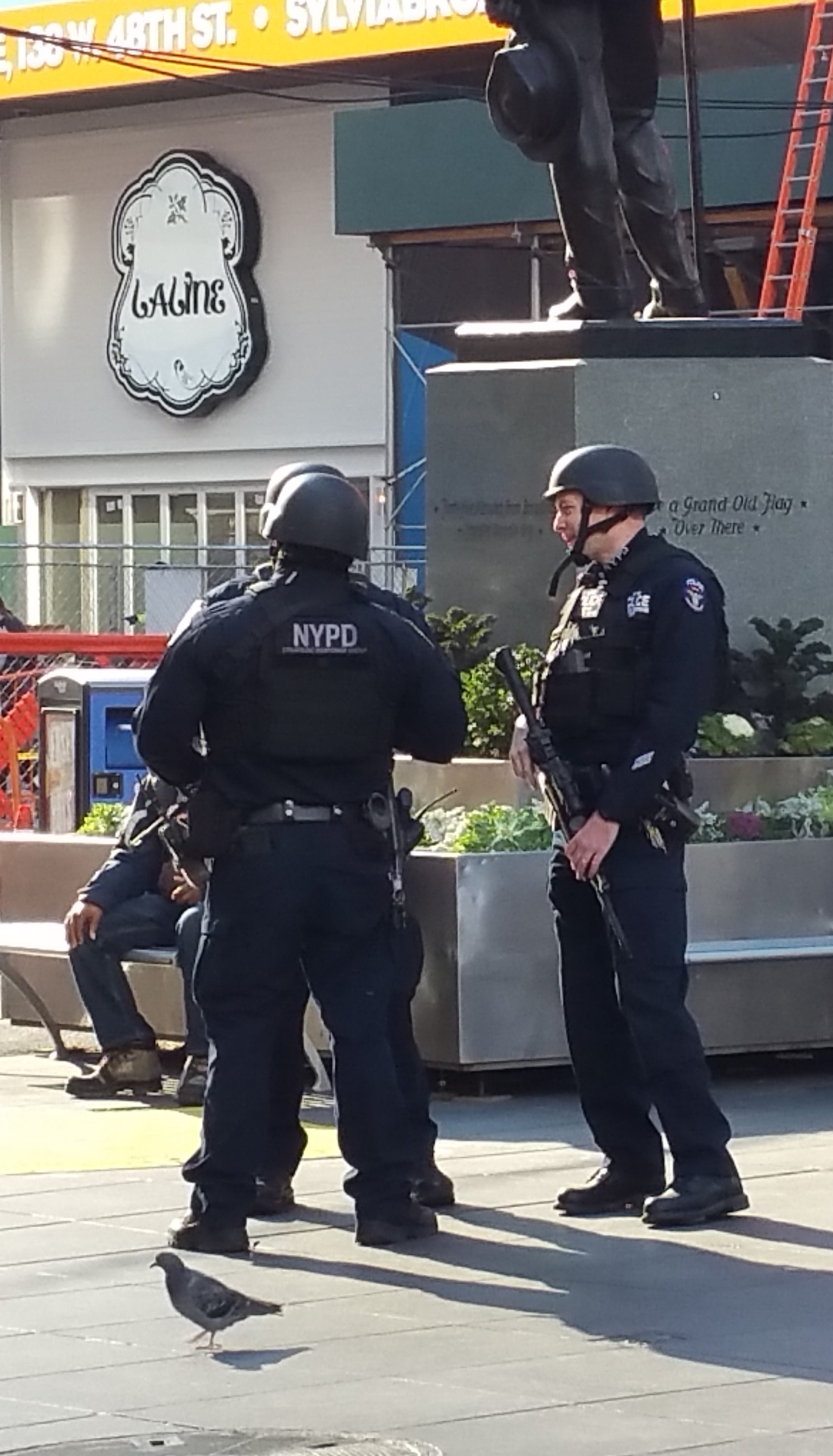 Better than nothing?

posted by Open Blogger at
05:57 PM
|
Access Comments