« Luntz' Focus Group: We Would Like John Kasich To Stop Speaking, Maybe Breathing
|
Main
|
Morning Thread (11-12-2015) »
November 11, 2015
Overnight Open Thread (10-11-2015) - Veteran's Day Edition
Completely ignored in most discussions of slavery is the fact that slavery was mankind's standard fare throughout history. Centuries before blacks were enslaved Europeans were enslaved. The word slavery comes from Slavs, referring to the Slavic people, who were early slaves. What distinguishes the West, namely Britain and the U.S., from other nations are the extraordinary measures they took to abolish slavery.

-- Walter E. Williams
We don't really plan for the weather short-term. That makes me sound like a bad farmer, but I've been surprised so many times that I don't want to get too attached to one scenario. That's what old farmers tell you: Be open to unpredictability. The drought will continue, that seems to be the consensus. And I may adjust my planting dates, putting in crops early to harvest early, and putting more in late to harvest again late. I kind of go with instincts. There are great farm planners out there and a lot of spreadsheets to follow, but I honestly don't do that for every crop. You just get in a time bind and could spend all winter doing that and nothing else. Sometimes, it's scary looking forward as a farmer. From our farm, we can see Mount Baker and the Puget Sound, a volcano and a rising sea. We're kind of living for the moment, in a geological sense.

-- Farmer Jessica Gigot on planning for the future
Roald Dahl, a screenwriter of You Only Live Twice, said he was given a formula to work to for the film: "you put in three girls ... Girl number one is pro-Bond. She stays around roughly through the first reel of the picture. Then she is bumped off by the enemy, preferably in Bond's arms." The next girl is anti-Bond and normally captures him, but Bond will save himself by using his charm and sexual potency: she is normally killed mid-way through the film. Girl number three will survive and end the film in Bond's embrace.
Yes, the Empire is evil, and it must be destroyed, but the Rebellion isn't any better. When I watch Star Wars, I keep reminding myself that it's a fallen galaxy, and sometimes all the choices seem bad. I think the Apostle Paul recognized this fact when he asked his people to pray for an unholy emperor and warned them not to rebel against the empire they found themselves living under.

Perhaps the "Uncle Owen" option of separating from the galaxy's decadent society is the best model. Work hard. Keep your head down. Except we all know what happened to him.

-- Collin Garbarino  in Star Wars Has No Good Guys
Welcome to 2015: Segregation Returns to Mizzou by Demand
Welcome to 2015: Hamtramck, MI, Becomes First U.S. City with Muslim-Majority Council
Welcome to 2015: Bill Confirming Property Rights For Asteroid Miners Passes the Senate
Welcome to 2015: Mizzou Hunger Striker Over 'White Privilege' Is the Son of a Railroad Executive Who Makes $8 Million a Year
Welcome to 2015: Gay Versus Tranny Bar Fight Breaks Out Over 'Stonewall'
Welcome to 2015: The Emoji Diversity Problem Goes Way Beyond Race
Welcome to 2015: Porn Star Thanks Veterans The Only Way She Knows How
Mizzou Student Body President: The KKK has a 'Confirmed' Presence on Campus And I am Working With the MUPD, State Troopers, and the National Guard on the Threat
Mizzou Student Body President Alec Lewis later: sorry - I was full of shit.
Could the Mythical Poop Swastika Actually Be Real?
Jonah Goldberg on the Campus Fascists
Now, you might think I'd celebrate someone calling a bunch of left-wing goons behaving fascistically "fascists." And on one level, I do. These campus Jacobins are fascistic, not just in their tactics but in their style of thinking. But on another level, it still bothers me. Not because it's unfair to the campus thugs (and, no, not because it's unfair to fascism). What bothers me is that it's so exonerating of Communism (and many other isms). Barlow is still using the generic understanding of fascism Orwell described nearly seven decades ago: "something not desirable."

As a matter of historical accuracy, you could replace the word "fascist" with "Communist," or "Leninist," or "Stalinist," etc. and that chart would be just as accurate. Free speech has received many, many, mortal wounds from people proudly marching under those banners. Communists have a long and storied record of getting people fired - and killed! - because they dissented from the latest politically correct orthodoxy. I applaud Barlow's recognition of the nature of these goons and buffoons. But it's worth recognizing that fascist behavior is not incongruous with radical left-wing behavior. Indeed, it is synonymous with it. And when you opt to call utterly typical left-wing behavior you don't like "fascist" you are in a very real way absolving the left of crimes that stem wholly from its nature. By all means, call them fascists. But let's not forget they are still left-wingers.
Sweden to Introduce 'Temporary' Border Controls Today
Ygeman said that border controls could be extended in 20-day periods.

According to Ygeman the introduction of border controls means that refugees coming to Sweden face three choices: to return to the country they came from, seek asylum in Sweden or, for those just passing through Sweden, to choose a different route to their final destination.

Ygeman also said that the Swedish police had judged that the Schengen area trigger points regarding threats to internal order and security have been activated and so allow border controls to be introduced.
The VA Gives Itself $142 Million in Bonuses Despite Abysmal Performance, Likely Criminal Behavior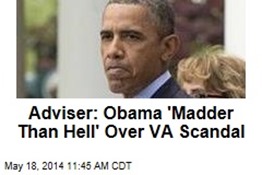 Can an Entire Town Move Itself 'Offshore' To Avoid Taxes?
NY AG To Conduct Criminal Probe of ExxonMobil Over It's Climate Change Skepticism
Pour encourager les autres.
Military Wants On-Base Concealed Carry, Will Likely Get It
Joan Jett, A Modern Day Bob Hope
Email from the USO, signed by Joan Jett: "Over the course of 20 years and 62 trips overseas, I've heard our heroes chant, 'I love rock 'n' roll!' on bases in Afghanistan, Bosnia, Iraq, Pakistan and Uzbekistan. And each time, no matter how far from home, I knew I was connecting them back to something they love."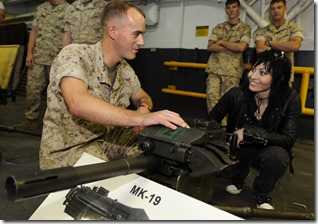 After 94 Years of Continuous Service, Veteran #324 Is Finally Retiring
Roughly 94 years after the first production run of M2 machine guns came off the assembly line, the 324th weapon produced made it to Anniston Army Depot for overhaul and upgrade.

In more than 90 years of existence, the receiver with serial number 324 has never been overhauled.

"Looking at the receiver, for its age, it looks good as new and it gauges better than most of the other weapons," said John Clark, a small arms repair leader.

Despite the fact that the weapon still meets most specifications, it may be destined for the scrap yard.

Modifications made to the weapon in the field mean part of the receiver would have to be removed through welding and replaced with new metal, a process which usually means the receiver is scrap.

"I'd rather put this one on display than send it to the scrap yard," said Clark, adding the weapon's age makes it appealing as a historical artifact.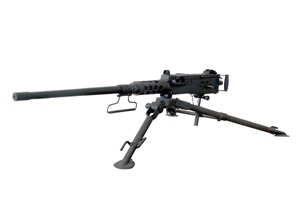 Sony Finally Kills Off Betamax
It stopped making Betamax recorders in 2002 and now is finally halting all production of Betamax tapes. So you better stock up.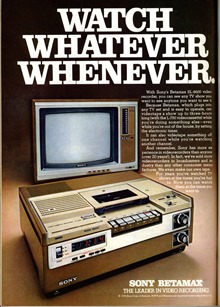 Haggis May Finally Make It to the US
No lungs, no peace is what I say.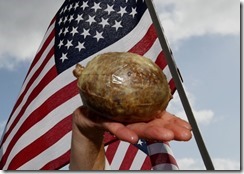 Yahoo group. That is all.
Come on be a smartie and join the yahoo group party!
And my lo-fi Twitter spew.
Tonight's post brought to you by the forces of the Eight Nation Alliance, 1900: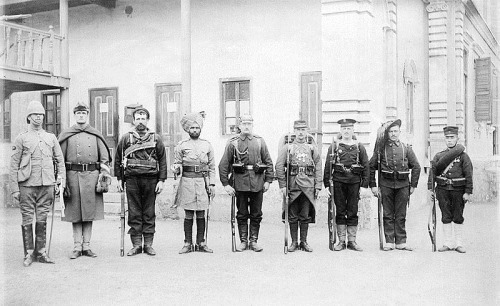 Left to right: Britain, United States, Australia, India, Germany, France, Austria-Hungary, Italy, Japan
Notice: Posted under color of authority of AceCorp LLC. Current ewok status: Preparing for brumation.

posted by Maetenloch at
09:56 PM
|
Access Comments