« Project Veritas Undercover Reporter Claims US Constitution Has "Triggered" Her; Succeeds In Getting Official Action to Have It Removed From Dorm
|
Main
|
Morning Thread (11-10-2015) »
November 09, 2015
Overnight Open Thread (11-9-2015) - Surprise Edition
Confluence of events, sudden work-related stuff, yadda yadda yadda = hurry-up, barely-par ONT. On the other hand it is early so you have that going for you.
On Twitter Yair Rosenberg calls it "[t]hat awkward moment when you're praising the mother of terrorist who stabbed Israelis & she pulls a knife on live TV." Rosenberg adds this mordant footnote: "This is why all good TV hosts *always* ask during the pre-interview: 'are you secretly carrying any deadly weapons?'"

-- Scott Johnson
A few years ago, a Daily News report found that 70% of elaborate subway car graffiti is created by Europeans. And at the end of 2011, a 25-year-old French graffiti artist named Maxime Bezat was charged for tagging subway cars and stations in both NYC and Boston.

While Dobkin appreciates their moxie, he has some criticism for their form: "I find it kind of weird that we exported this art form to Europe, and it comes all the way back to write on our trains looking exactly the same. Why can't Germans come up with their own style of vandalism?"
Whenever some guy called Mohammed - sometimes Mohammed is his first name, sometimes it's a surname, sometimes it's both names - and the first thing that anybody does anywhere around the Western world is rush to assure us that this has nothing to do with either Islam or terrorism. So there's nothing, no reason to worry, folks - because if someone suddenly decides to come at you and he's shouting 'Allahu Akbar!', that's just Arabic for 'there's nothing to see here'... The headline in the newspaper, on ABC News' website, it struck me. It said: 'Suspect in UC Merced stabbng ID'd as 18 year old from Santa Clara.' So this is the way it's presented now. It's like 'You know, those crazy teenagers from Santa Clara... these juvenile delinquents they've got down there in the leather jackets, these Santa Clara teens, beware of them. They're crazy guys. The Santa Clara community, you don't want to go near any of them.' And we all know the reality of what is going on here...

-- Mark Steyn
In 1986, scientists were "sure" sea level would rise one foot by 2016. Clueless buffoons. https://t.co/62E7jtN7O3 pic.twitter.com/xdc1mtUw9b

-- Steve Goddard (@SteveSGoddard) November 4, 2015
"It doesn't matter how beautiful your theory is, it doesn't matter how smart you are. If it doesn't agree with experiment, it's wrong."

-- Richard P. Feynman.
Law Students Wrote This Unconstitutional, Ungrammatical Speech Code: 'Do Not Comment Despairingly on Others'
Yes actual law students who supposedly have studied the Constitution created a speech code for the University of Missouri so restrictive that it would be a violation of it just tweeting about how bad it is.
It is easily the worst social media policy I have ever seen. It is probably the worst social media policy you have seen. It is so bad that a University of Missouri student could get in trouble for going on Facebook and talking about how bad the policy is.

I'm afraid to actually quote directly from the policy, lest somebody send it to Kim Jong-un to give him new ideas on how to crush the freedom of his people. But the policy is so disgustingly anti-intellectual and anti-expression that it's worth the risk.
Oh and it's also your duty to narc on anyone violating the code:
It is the duty of each member of the SBA to report instances of possible non-compliance with this policy to the Vice-President of the SBA-all reports will be kept anonymous and in confidence.
The Secretary of the Army's Priority List for 2014
Prevent Sexual Assault
Balance and Transition the Army
Champion Soldiers, Civilians and Families
Bolster Army activities in the Asia-Pacific region
Ensure personal accountability on and off the battlefield
Tell the Army Story
Implement Army Total Force policy
Prudently manage reset, modernization, research and development
Strengthen information assurance and cyber security
Develop effective energy solutions
None of these are about winning wars. And the 2015 list is basically the same.
Hey Remember How Angela Merkel Was Outraged that the US Would Dare Spy on Its Allies....
Unclear on the Concept: Native American leader at the forefront of trying to ban the "racist" Redskins name wore blackface for Halloween
On That Study That Proves That Religious Kids Are Less Nice Than Non-Religious Kids...
How the MSM is One Giant Hillary SuperPAC
The entertainment media plays along by making the headline as innocuous as possible: "'Fair And Balanced' News Channel Comedy Starring Kal Penn From 'Harold & Kumar' Writers In Works At ABC."

The story doesn't tell you much more.

Here is what is really going on:

Kal Penn is a former Obama White House staffer. Sure, he's made a serious splash in the world of entertainment, but he is a political animal to his core, and a cunning one.

The sitcom in question, "Fair and Balanced," is going to ridicule and attempt to further marginalize Fox News, possibly sometime next year.

If so, next year is a presidential election year.

If not, the sitcom still benefits Democrats.

If it is next year, Democrat Hillary Clinton will be running for president and every television news outlet, other than Fox News, will be doing everything in its power to elect Hillary Clinton president.

Here's where it gets especially juicy.

The sitcom is going to be developed by and air on the ABC television network.

ABC News has made former Clinton staffer, George Stephanopoulos, the face of its brand.

ABC is part of the Disney-ABC Television Group.

The Disney-ABC Television Group president is Ben Sherwood.

Ben Sherwood worked closely with Stephanopoulos for 10 years as executive producer of "Good Morning America" and later as president of ABC News.

Ben Sherwood's sister, Elizabeth Sherwood, is a Special Advisor to President Obama.
Read the rest to see just how incestuous and connected it all is.
Semi-related: Gamergate, The Movie is Coming.
Prager University: The Happiness Equation, U = I - R
SMH: Maybe He Was Just So Drunk That He Thought the Boy Was One of His Own
Great moments in weak-ass excuse making...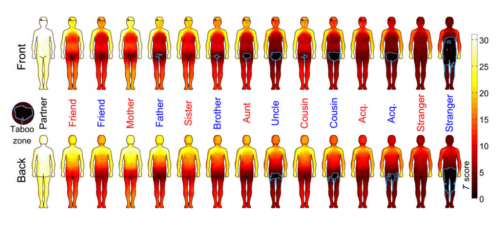 Drones Launching and Recovering Other Drones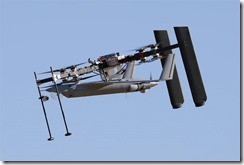 9 Cops Who Had Secret Criminal Lives
In the late '70s, Andre Stander, a disillusioned Johannesburg police officer, started robbing banks. A master of disguise who was never recognized by witnesses, he'd rob banks (sometimes on his lunch break) then return to the scene with law enforcement to investigate the crime. He went on to become one of the most infamous bank robbers in South Africa's history.

Stander's charade had lasted for about three years before he was caught in 1980. He was sentenced to 75 years in prison. Three years into that sentence, Stander and two inmates, Patrick McCall, and Allan Heyl, managed to escape from jail, and formed the "Stander" gang. The trio robbed up to four banks a day during their short-lived crime spree.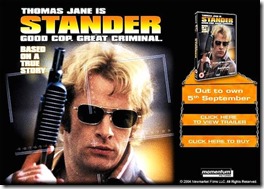 There Once Was a Dildo From Nantucket
He's at home is on the mantel.
The Yahoo AoSHQ group - it's got electrolytes and shit.
And my twitter thang.
Tonight's post brought to you by maybe ETs just prefer to visit during prime drinking hours: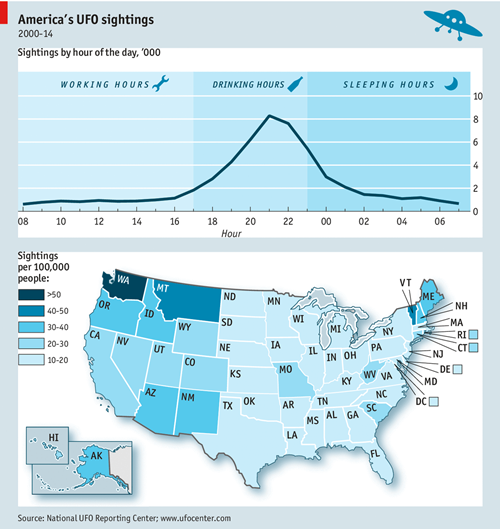 Notice: Posted under authority of AceCorp LLC. No warranty express or implied is granted by this ONT. It is 'as is'.

posted by Maetenloch at
08:38 PM
|
Access Comments