« Football Thread: Late Game Edition [CBD]
|
Main
|
Morning Thread (11-9-2015) »
November 08, 2015
Overnight Open Thread (11-8-2015)
Like many of you, I look at Europe, and think: this cannot end well. I can imagine civil order breaking down in Greece, riots, political paralysis, and a coup. Is it absurd to imagine Italy splitting? A German co-prosperity sphere with Euro-rule transferred from Brussels to Berlin? Perhaps I've been watching too many WW2 documentaries lately, but they have a necessary reminder: things fail. And another: tribalism is bred in the marrow. Everything modern about Europe is transnational - the architecture, the politics, the thin smear of high culture that passes for art, it has a brash modern style divorced from national identities. Divorced from Europe's sullen husband, History.

People don't want to be cut off from national identity; the more you suppress it, the nastier it gets when it's let out of the hole. I think the idea of war in Europe is ridiculous - the question of "over what" is matched only by "with what," but it just seems as if some Great Shuddering is due.

-- James Lileks, the Bleat, June 20th, 2012.
Third, what's with the kids snapping their fingers? Weird.

Fourth, what happened to the girl who screamed at the professor? When I was in college this would have been unthinkable. But if someone had not only thought of it but done it, he surely would have been expelled from school. Somehow I suspect that won't happen here.

Fifth, the controversy over offensive Halloween costumes is generally couched as a free speech issue. To me, it seems like more a question of mental health. The young woman in the video became hysterical and behaved bizarrely not because she had been offended by a Halloween costume, which would be bad enough, but because she imagined the hypothetical possibility that such a costume might someday exist. She needs help. It sounds like quite a few other Yalies do, too.

-- John Hinderaker on the Yale protest video
You can read the original email by Prof. Erika Christakis here. It's a thoughtful and reasonable take on Halloween costumes that for some reason has caused a good number of Yale students to completely lose their shit.
This is not an isolated moment. The great organization FIRE has documented many such cases. And the response today is usually the same -- some combination of increasingly partisan outrage and counter-response, and some tut-tutting about "kids today." Both responses entirely miss the issue.

Your blogger is vastly more worried about the strong authoritarian impulse that seems to beat within the heart of today's undergraduates, at least at elite universities. Their first response when confronted with something they don't like is to appeal to authority. In doing so, they demand that the authorities impose a punishment on the target of their ire calculated not only to redress the particular perceived offense, but to intimidate third parties. In the linked case, they are demanding the termination of two professors because one of them voiced objections to a university policy, and the other one defended his wife. Seriously?

The term we would have used back in the day to describe these impulses -- and that is what they seem to be -- is fascistic.

The common response of my generation is "these delicate flowers are in for a real shock when they enter the real world."

I am more worried the effect this generation of students will have on the real world. We are breeding a generation whose first impulse is to appeal to power, and to demand that "the Man" crush people that the local majority finds offensive, or out of step, or in some undifferentiated way non-conforming in their ideas.

-- TigerHawk on the Maoist snowflakes at Yale
"I'm just looking forward to hopping on the wife."

-- Arkansas head coach Bret Bielema commenting on Arkansas' come-from-behind win over Mississippi
Quote of the Day V - Bulwer-Lytton Edition

But as everyone knows the central zone is the hawtest one.
The Left in a Nutshell: Bernie Sanders bashes "unregulated" Uber, uses it for 100% of his taxi rides
Tyler Cowen on Ben Carson and The Pyramids
If you pulled over one hundred people on the street, and asked them to state a religious belief they hold, I'm not sure you would get any answer more plausible than "the pyramids were built for the storage of grain."  Would you now?

Yet we mock Ben Carson for this, but we do not make fun of those who believe openly in the Trinity, Virgin Birth, ex cathedra, and many other beliefs which are to my mind slightly less plausible claims.  It's not so different from the old prejudice that Mormon beliefs are somehow "weirder" than those of traditional Christians, except now it is secularists picking and choosing their religious targets on the supposed basis of sophistication.  The Seventh Day Adventists, Carson's church, are of course weirder yet.

...The Quran notes that the pyramids were made of baked clay, when instead according to many standard accounts much of the pyramids are made of quarried limestone (yet even that question is murky and I would not entirely count out the Quranic exposition).  Presumably many Muslims, who ascribe a holy status to the Quran, would defend the baked clay proposition in some manner.  How often is that thrown in their faces?

Might Joe Lieberman, an Orthodox Jew, possibly hold some views about Joseph which are not literally true?  After all, those stories do come from the Torah.

Besides, our Founding Fathers had some pretty strange notions about pyramids.  Most of them did a pretty good job in office.

What Ben Carson has done is to commit the unpardonable sin of talking about his religion as if he actually takes it seriously.

Loyal MR readers will know that I am myself a non-believer.  But what I find strangest of all is not Ben Carson's pyramids beliefs, but rather the notion that we should selectively pick on some religious claims rather than others.  The notion that it is fine to believe something about a deity or deities, or a divine book, as long as you do not take that said belief very seriously and treat it only as a social affiliation or an ornamental badge of honor.

Bully for Ben Carson for reminding us that a religion actually consists of beliefs about the world.  And if you're trying to understand his continuing popularity, maybe that is the place to start.
What the Knife Intifada Looks Like
Here a Palestinian woman casually talks to a security guard before suddenly drawing a knife and trying to kill him.
No Bad Idea Ever Dies on the Left: Liberals Say Bring Back Busing
EU Projects Three Million Refugees and Migrants to Arrive in 2016
If this is true, Europe will explode. This is triple the 2015 yearly rate of about a million (which itself was an over three-fold increase from the 282,000 that came in 2014). That current rate has already led to the rise of the far right, serious stresses on national and local governments, and the partial breakdown of the Schengen system. So far, many of these stresses have been manageable and perhaps reversible-but if things get three times as bad as they are right now, that will all change. Strong polls for the far right will likely become an election (or elections) in which a party like the Sweden Democrats or Front National takes office; Schengen hiccups could become an outright collapse of the system; and both inter- and intra-national tensions will skyrocket.

The majority of immigrants are streaming to Germany and Sweden, with the Germans expecting to accept this year 800,000 newcomers or more into a nation of 80 million. As we have noted before, that's about the same rate as the U.S. took in during the "Great Wave" of immigration, our historic peak, in 1880-1924. That wave eventually resulted in a popular backlash in the U.S. that shut down immigration almost completely for two generations. If Europe, which is far less culturally, legally, economically, and popularly prepared to take in immigrants than the United States was then, is hit by a rate triple that, expect politics as the Continent knows them to change dramatically.
Meanwhile there are reports that France is secretly planning to bring back passport checks on all of its borders.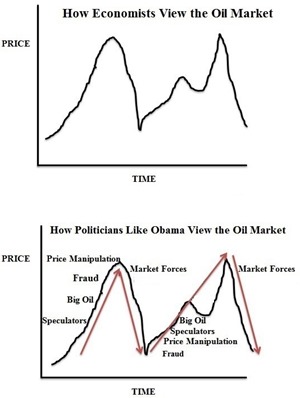 WeasponsMan on Finger Grooves and Ergonomics
Firearms are more likely to be designed by an individual or small team than by a large industrial combine with a staff of human interface design specialists. This was especially true historically, where designers usually just built the gun to fit their own hands. (This makes us wonder if, for example, Ludwig Vorgrimler or someone responsible for the HK G3 safety-selector switch was double-jointed or otherwise deformed, but that's a question for another day). As a result there are some firearms that fit only some hands out there. This is often to blame for uneven reviews of a gun: it fits one reviewer perfectly, and another poorly, leading to a cascade of performance and preference differences.

The sad thing is that all the research on hand size is out there, available to anybody to use. You don't have to be Northrop Grumman to think about what makes a good fit for a good range of users, and you don't have to be U-Isaac Newton to do the math required.

...In the early 1980s, Marine Corps experimenters looking for more accuracy and range from the M16 developed the M16A2, and with it, brought the finger rest that has ever since blessed (or cursed) the AR-15 platform. The initial model was actually built up with epoxy body filler by one Marine officer to suit his hand, and then copied by Colt. And then copied by everyone else. If you like the feel of an A2 grip, you have a hand about the same size as one retired Marine. That not everyone has the same size hand is one of the reasons there are forty-elebben different AR grips on the market.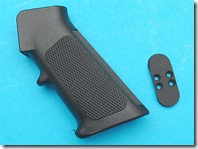 Science Discovers Social Proof
"Because physical attractiveness is an important cue for female mate-value (link is external), the perceived quality of a man's female partner can be determined to a large extent by how physically attractive she is. Due to positive assortative mating, this can have a bearing on a man's own mate-value. Some studies have demonstrated that mate copying effects are stronger when the female partner of a man is physically attractive than if she is less attractive or perceived as unattractive (link is external). In some research I personally conducted, a man's mate-value was elevated simply by having physically attractive female friends. . . .Based on the research presented above, a man looking to romantically attract women might do well to surround himself with beautiful women. And if one (or all) of them behaves favorably toward him, all the better."
A Modest Proposal: Have Police Regularly Knock On All Motel Doors
This is my new go-to explanation/excuse.
Weekly Commenter Standings
Top 10 commenters:
1 [390 comments] 'Bruce Boehner' [54.77 posts/day]
2 [380 comments] 'Bitter Clinger and All That'
3 [364 comments] 'Lizzy'
4 [360 comments] 'Christopher Taylor'
5 [304 comments] 'Ricardo Kill'
6 [298 comments] 'Bruce With a Wang!'
7 [297 comments] 'Pappy O'Daniel'
8 [275 comments] 'Insomniac'
9 [264 comments] 'rickb223'
10 [258 comments] 'Vic-we have no party'
Top 10 sockpuppeteers:
1 [100 names] 'The Political Hat' [14.04 unique names/day]
2 [94 names] 'MFM weapons expert'
3 [51 names] 'Turd Ferguson'
4 [50 names] 'Prince Ludwig the #Problematic'
5 [46 names] 'Mike Hammer, etc., etc.'
6 [39 names] 'Cicero (@cicero)'
7 [35 names] 'Bertram Cabot Jr.'
8 [32 names] 'Bruce Boehner'
9 [32 names] 'Ready For Hillary!!11!!'
10 [31 names] 'Moriarty'

The group. Banned on 12 universities.
Where it's at - the Twitter
Tonight's post brought to you by Billy the Kid and his gang playing croquet in 1878: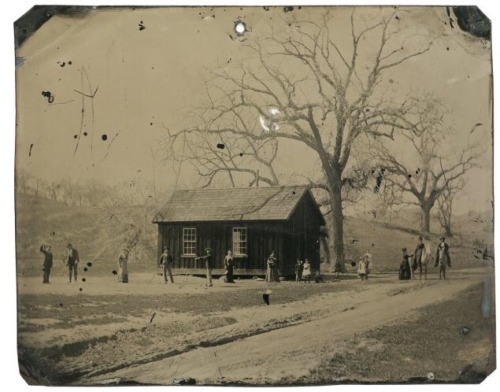 Notice: Posted by permission of AceCorp LLC. Please e-mail overnight open thread tips to maetenloch at gmail. Otherwise send tips to Ace. The tips you make yourself are always the most appreciated.

posted by Maetenloch at
11:21 PM
|
Access Comments