« Yale Maenad Shrieks At Administrator: It's Not Your Job to Create an Intellectual Space, It's Your Job to Make Us Feel Comfortable and at Home
|
Main
|
Politico: The Source You Can Trust To Get It Right Over a Series of Unacknowledged Stealth Edits »
November 06, 2015
Hillary Clinton Signed NDA Affirming She Would Not Illegally Transmit Classified Information, But:
Clapper's Cleaners Clear Hillary of Transmitting "Highly" Classified Information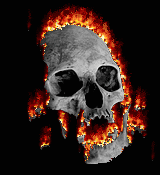 It was assumed she had, as all principles are required to, but Hillary and Obama have been, get this, cagey and evasive on this point.
Well, the WFB scoops: She did sign the form.
Lachlan Markay:
As the nation's chief diplomat, Hillary Clinton was responsible for ascertaining whether information in her possession was classified and acknowledged that "negligent handling" of that information could jeopardize national security, according to a copy of an agreement she signed upon taking the job.

A day after assuming office as secretary of state, Clinton signed a Sensitive Compartmented Information Nondisclosure Agreement that laid out criminal penalties for "any unauthorized disclosure" of classified information.

Experts have guessed that Clinton signed such an agreement, but a copy of her specific contract, obtained by the Competitive Enterprise Institute through an open records request and shared with the Washington Free Beacon, reveals for the first time the exact language of the NDA.

"I have been advised that the unauthorized disclosure, unauthorized retention, or negligent handling of SCI by me could cause irreparable injury to the United States or be used to advantage by a foreign nation," the agreement states.

...

In addition to her SCI agreement, Clinton signed a separate NDA for all other classified information. It contains similar language, including prohibiting "negligent handling of classified information," requiring her to ascertain whether information is classified and laying out criminal penalties.

It adds, "I will never divulge classified information to anyone unless: (a) I have officially verified that the recipient has been properly authorized to receive it; or (b) I have been given prior written notice of authorization" from the proper authorizes.

There's more, including a bit about Huma Abedin and Cheryl Mills.
On the other hand, the fix is in, as it was always in: The inquiry into the emails now finds they didn't contain any highly classified information, and that previous statements that they did were based on a "flawed process" in the initial analysis.
Released on a Friday.
The U.S. intelligence community has retreated from claims that two emails in Hillary Clinton's private account contained top-secret information, a source familiar with the situation told POLITICO.

The determination came from Director of National Intelligence James Clapper's office and concluded that the two emails did not include highly classified intelligence secrets. Concerns about the emails' classification helped trigger an ongoing FBI inquiry into Clinton's private email setup.

Intelligence Community Inspector General I. Charles McCullough III made the claim that two of the emails contained top-secret information; the State Department publicly stated its disagreement and asked Clapper's office to referee the dispute. Now, that disagreement has been resolved in State's favor, said the source, who spoke on condition of anonymity.

Intelligence officials claimed one email in Clinton's account was classified because it contained information from a top-secret intelligence community "product" or report, but a further review determined that the report was not issued until several days after the email in question was written, the source said.
Um, classified information is spread to people before it is formally included in a written report. Just like any reporter will might talk about a story before actually filing it.
So Hillary heard the ultra top secret information before it was in the report, and spread it around, and now Clapper's Clean-Up Crew is claiming "Well if she spread it around before the classified report, the information wasn't classified when she transmitted it."
And what about all the classified information she transmitted which wasn't "highly" classified, just classified? I guess we're just calling mulligans on the whole US classification and secrecy system, for La Laide Reine.
Good God.
Like I said, they're releasing this on a Friday, not on a Monday, because it's actually bad news -- this is corruption at the highest levels of our government. They hope the stink dissipates by Monday, so Hillary can just say "I've been cleared" without people noticing the logic used to clear her makes no sense.
Thanks to @justkarl.