« Decision Desk: KY Gov, VA State Senate
|
Main
|
Morning Thread (11-4-2015) »
November 03, 2015
Overnight Open Thread (11-3-2015)
For some reason, people are nibbl'n around the edges that the Russian airliner that went down over Sinai was taken by AQ/IS terrorists who got hold of Libyan or Syrian SA-2/3/6 etc.

No. Just no. Stop. Go to other theories - this one is bunk.

There is a huge step from a manpad to a no kidding air defense long range SAM. One does not simply throw a SA-3 in the back of a Toyota pickup, drive across a nation or two, plug it in to a Honda generator, go from SAFE to ARM, press a button, and nab an airliner over at 30,000 ft going almost 450kts.

These are complicated bits of kit that the Soviets/Russians built. They take talented and well trained professionals to maintain them, must less use them in an operational environment.

They are also huge. The SA-3 is a bit over 6-meters long. That doesn't even include the deliver truck sized command truck and radar.

-- CDR Salamander on theories that ISIS used a SAM to shoot down the Russian airliner
How strange it must be for people who comfort themselves with the slander that the GOP is a cult of organized racial hatred that the most popular politician among conservatives is a black man. Better to ignore the elephant in the room than account for such an inconvenient fact. The race card is just too valuable politically and psychologically for liberals who need to believe that their political opponents are evil.

-- Jonah Goldberg
Chesterton puzzled over the riddle of "them that do not have the faith and will not have the fun." But perhaps Puritanism is the faith. Perhaps the association of morality with self-denial - with restrictions and prohibitions - has turned the act of self-righteously purging oneself into an end in itself. It's what you do to show that you are better than others, when there is no other remaining way in which you can do that.

And since every good religion needs a devil, the WHO has chosen bacon.

-- Robert Tracinski
German Chancellor Angela Merkel says the world must do everything it can to meet an international goal to fight global warming, arguing that failing to do so could set off large new waves of refugees.
The Germans are always using war in the Balkans as a pretext for *something*. https://t.co/7y23NGH73k

- Tamara K. (@TamSlick) November 3, 2015
Specifically, the NBER study claims that for every day above 80 degrees Fahrenheit, there is a drop in the birth rate because it's too hot for sex.

Well, that makes sense, if you think about it. It explains why the overheated Southern hemisphere is losing population, while teeming hordes of Northern immigrants cross the Mediterranean to get to underpopulated Africa. People in places like Brazil and India don't have much of a sex life; it's too hot. It explains, too, why beautiful women are referred to as "cold," and why animals in the mood for sex are described as being "in cold." And why couples looking for a romantic rendezvous schedule trips to Lapland and Siberia rather than the Caribbean.

-- John Hinderaker with tongue firmly in cheek
So, to recap:

If someone offers you cake and you say, 'Oh, I'd love some!', that's consent.

If someone offers you cake and you don't really feel like eating it but say, 'Sure, I'd love some!', because you don't want to hurt their feelings, that's also consent.

If you say, 'Thanks, but I don't think so', and they convince you to change your mind, that's also consent. It doesn't matter how many times you said no. It doesn't matter if your friend was being an obnoxious, guilt-tripping, sulky, passive-aggressive pest. (Well, it matters. It may be a reason to reconsider your friendship. But it's certainly not a reason to go to the cops.) As long as you were free to refuse the cake without risking some tangible harm, it's up to you to grow a spine.

If you're drunk (but sufficiently in control of your faculties to eat cake.), that's also consent. If you weren't thinking straight and ate so much cake you were sick the next day, chalk it up as a valuable learning experience.

Now, somebody make the above a public service announcement. I even have a title for the campaign: 'Consent: it's a piece of cake.'

-- Cathy Young
Mark Steyn: Manifest Destiny in the New Wild West
Herr Brandl calls this "a demographic shift of epic proportions, one that will change the face of Germany forever". But that's understating it: it will obliterate the face of Germany forever. Frau Merkel will have achieved what Bomber Harris and the Red Army couldn't: she will have wiped Germany off the map.

Long before that, however, she will have extinguished her party and its principal coalition partner. In a country where one-fifth of the population is Muslim, no party that wishes to remain electorally viable will be able to call itself the Christian Democratic Union or Christian Social Union. How about the Craven Dhimmicratic Union?
Obama Considering Going Full Dictator
A newly leaked internal DHS memorandum produced for an off-the-record agency conclave reveals that the Obama administration is actively planning to circumvent a federal court injunction that suspended part of last November's deferral-based amnesty initiative. The document, apparently prepared as follow-up from a DHS "Regulations Retreat" last summer, appears sure to re-ignite concerns in Congress as well as federal judges in the Fifth Circuit. The Administration has already been criticized from the bench for handing out work permits to hundreds of thousands of deferred action beneficiaries, in direct violation of a district court's order. With the Fifth Circuit Court of Appeals deciding any day now whether to deny the Administration's request to reverse that injunction, this public leak has come at a critical juncture for U.S. enforcement policy.
If he ignores both Congress and the Courts, is there anything that can restrain him?
Standing up to moderators, standing up to Putin
Obama is using an interesting technique-Alinsky's rule #5 advocating the use of ridicule as a potent weapon-to attack Republicans in their strong suit. In other words, he's well aware, I believe, that the Republicans are considered more intimidating to China and Russia than he is. He's also well aware of-and has been instrumental in orchestrating and using-the fact that the press is generally very friendly to him. But he sees the CNBC debate as an opportunity to cut into that narrative by making a false and mocking assertion that Republicans backed off from and were somehow fearful of the CNBC moderators, and then another false equivalence between dealing with press insults during a debate that's supposed to be a showcase for your thoughts in front of the American people, and the very different process of negotiation with a geopolitical enemy or rival.

Remember this example of Obama's ridicule?
Denmark to Bernie Sanders: Stop Calling Us Socialists
Danish Prime Minister Lars Løkke Rasmussen wants to set the record straight about the S-word:
"I know that some people in the US associate the Nordic model with some sort of socialism," he said, "therefore I would like to make one thing clear. Denmark is far from a socialist planned economy. Denmark is a market economy."

In Rasmussen's view, "the Nordic model is an expanded welfare state which provides a high level of security to its citizens, but it is also a successful market economy with much freedom to pursue your dreams and live your life as you wish."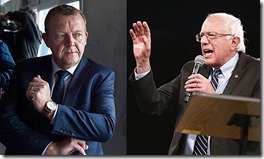 Norway Copies Denmark's Horrible, Bad Bad, Awful Anti-Refugee Advertisements
Yet Another Racist Police Incident Turns Out to Be a Hoax Thanks to Video Footage
A Texas journalism professor's explosive charge that police hassled her for "walking while black," a claim lodged in a guest column in the state's biggest newspaper, doesn't square with the videotape, according to the police chief. . . .

Bland uses the column to lay out her case for allegations of being racially profiled claiming that she was not offered a reason.

"I guess I was simply a brown face in an affluent neighborhood," Bland said in her column.

But dashcam video provided by Corinth Police shows Bland walking in the middle of the street, and captures the two police officers politely advising her to stay on the side of oncoming traffic, so she can see approaching cars. After viewing the footage, Corinth Police Chief Debra Walthall told FoxNews.com she was proud of the way her officers behaved.

...The video shows the two police officers as they get out of their squad car, without turning on the siren as the professor claimed in her column. After telling Bland it would be safer to stay to the side of the street, one cop explains how a truck had earlier tried to pass her but she did not notice that she was in the way.
Two thoughts: 1) How dumb do you have to be to lie about an incident that was almost certainly video recorded and 2) do all professors casually and routinely lie about their interactions with authorities (because 3 makes a trend and 4 makes a theory...)
Agincourt and Long Bows at 600
Henry V: Badass.
The battle of Agincourt was fought on a muddy field in northern France 600 years ago on Sunday - St Crispin's Day, October 25th 1415. Kings, princes, dukes and nobles abounded on either side. It became then and has remained ever since one of the most famous English victories.

Legend says Agincourt was won by arrows. It was not. It was won by men using lead-weighted hammers, poleaxes, mauls and falcon-beaks, the ghastly paraphernalia of medieval hand-to-hand fighting. .

Henry V was an inspirational leader. He fought in the front rank and had a fleuret knocked off his crown. Eighteen Frenchmen had taken a solemn oath to kill him and all of them died at Henry's feet, slaughtered either by the king or by his bodyguard. .
And the French had long bow archers too - so why did they get their asses handed to them by the English?
Why did the French not deploy their own longbowmen? Because to shoot a longbow demanded two difficult skills; the first was an ability to draw an extraordinarily powerful bow (at least three times as powerful as a modern competition bow) and the second, because the string was drawn to the ear, the skill of offsetting the arrow's aim. It took years for a man to develop the muscles and skill, and for reasons that have never been fully understood, such men emerged in Britain, but not on the continent.

...The few had destroyed the many, and most of those few were archers. They were not lords and knights and gentry, but butchers, bakers and candlestick-makers from the shires. They were the ordinary men of England and Wales, and they had met the awesome power of France in hand-to-hand fighting and they had won.

The battle of Agincourt is part of the binding of England, the emergence of the common man as a vital part of the nation. Those common men returned to England with their stories and their pride, and these stories were told in taverns over and over, how a few hungry trapped men had gained an amazing victory. The story is still remembered, even six hundred years later, because it has such power. It is a tale of the common man achieving greatness.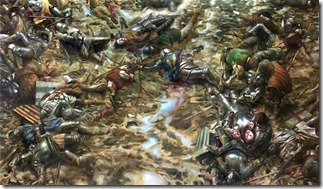 Q: Apple has more than $205 billion in cash. What should they do with the money?
A: Apple should buy a university and rebuild it from the ground up.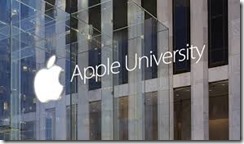 The Popular Over-The-Counter Cold Medicine That Science Says Doesn't Work
Thank you meth-heads for forcing us to use the semi-placebo phenylephrine.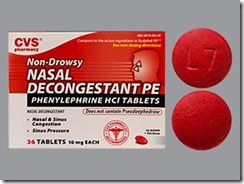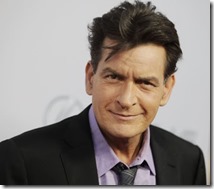 On the Basques, Their Genes, Their Language, and What They Mean for the Indo-European Debate
Is Basque one of the few human pre-agriculture hunter-gatherer languages left in the world? Possibly.
The Spanish Royal Family is a Comely Bunch
Especially Queen Letizia.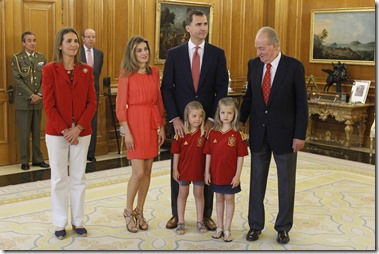 The Yahoo group is for closers only.
Teh Tweet!
Tonight's post brought to you by a picture I took of Arnhem bridge two weeks ago: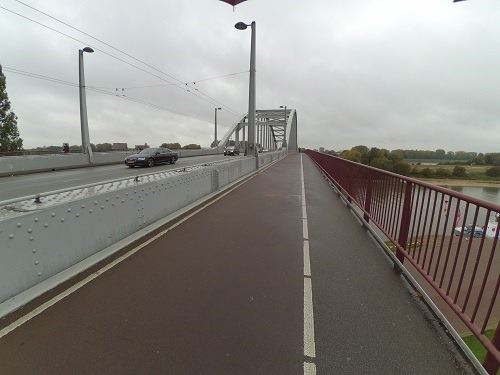 Notice: Posted by permission of AceCorp LLC. Please e-mail overnight open thread tips to maetenloch at gmail. Otherwise send tips to Ace.

posted by Maetenloch at
11:29 PM
|
Access Comments