« Mike Tyson Has an Interesting Theory About Lamar Odom's Recovery
|
Main
|
Morning Thread (10-30-2015) »
October 29, 2015
Overnight Open Thread (10-29-2015)
In spite of all the enforced physical and mental primitiveness of the life in a concentration camp, it was possible for spiritual life to deepen. Sensitive people who were used to a rich intellectual life may have suffered much pain (they were often of a delicate constitution), but the damage to their inner selves was less. They were able to retreat from their terrible surroundings to a life of inner riches and spiritual freedom. Only in this way can one explain the apparent paradox that some prisoners of a less hardy makeup often seemed to survive camp life better than did those of a robust nature. In order to make myself clear, I am forced to fall back on personal experience. Let me tell what happened on those early mornings when we had to march to our work site.

There were shouted commands: "Detachment, forward march! Left-2-3-4! Left-2-3-4! Left-2-3-4! Left-2-3-4! First man about, left and left and left and left! Caps off!" These words sound in my ears even now. At the order "Caps off!" we passed the gate of the camp, and searchlights were trained upon us. Whoever did not march smartly got a kick. And worse off was the man who, because of the cold, had pulled his cap back over his ears before permission was given.

We stumbled on in the darkness, over big stones and through large puddles, along the one road leading from the camp. The accompanying guards kept shouting at us and driving us with the butts of their rifles. Anyone with very sore feet supported himself on his neighbor's arm. Hardly a word was spoken; the icy wind did not encourage talk. Hiding his mouth behind his upturned collar, the man marching next to me whispered suddenly: "If our wives could see us now! I do hope they are better off in their camps and don't know what is happening to us."

That brought thoughts of my own wife to mind. And as we stumbled on for miles, slipping on icy spots, supporting each other time and again, dragging one another up and onward, nothing was said, but we both knew: each of us was thinking of his wife. Occasionally I looked at the sky, where the stars were fading and the pink light of the morning was beginning to spread behind a dark bank of clouds. But my mind clung to my wife's image, imagining it with an uncanny acuteness. I heard her answering me, saw her smile, her frank and encouraging look. Real or not, her look was then more luminous than the sun which was beginning to rise.

A thought transfixed me: for the first time in my life I saw the truth as it is set into song by so many poets, proclaimed as the final wisdom by so many thinkers. The truth - that love is the ultimate and the highest goal to which man can aspire. Then I grasped the meaning of the greatest secret that human poetry and human thought and belief have to impart: The salvation of man is through love and in love. I understood how a man who has nothing left in this world still may know bliss, be it only for a brief moment, in the contemplation of his beloved. In a position of utter desolation, when man cannot express himself in positive action, when his only achievement may consist in enduring his sufferings in the right way - an honorable way - in such a position man can, through loving contemplation of the image he carries of his beloved, achieve fulfillment. For the first time in my life I was able to understand the meaning of the words, "The angels are lost in perpetual contemplation of an infinite glory."

In front of me a man stumbled and those following him fell on top of him. The guard rushed over and used his whip on them all. Thus my thoughts were interrupted for a few minutes. But soon my soul found its way back from the prisoner's existence to another world, and I resumed talk with my loved one: I asked her questions, and she answered; she questioned me in return, and I answered.

...I did not know whether my wife was alive, and I had no means of finding out (during all my prison life there was no outgoing or incoming mail); but at that moment it ceased to matter. There was no need for me to know; nothing could touch the strength of my love, my thoughts, and the image of my beloved. Had I known then that my wife was dead, I think that I would still have given myself, undisturbed by that knowledge, to the contemplation of her image, and that my mental conversation with her would have been just as vivid and just as satisfying. "Set me like a seal upon thy heart, love is as strong as death."

-- Viktor Frankl describing his experiences and insights while a prisoner in Dachau and Auschwitz in Man's Search For Meaning
As one drives through the bushveldt of East Africa it is easy to spot herds of baboons grazing on the ground. But not by looking at the ground. Instead you look up and spot the lookout, an adult male posted on a limb of a tree where he has a clear view all around him - which is why you can spot him; he has to be where he can see a leopard in time to give the alarm. On the ground a leopard can catch a baboon. but if a baboon is warned in time to reach the trees, he can out-climb a leopard. The lookout is a young male assigned to that duty and there he will stay, until the bull of the herd sends up another male to relieve him. Keep your eye on that baboon; we'll be back to him.

Today, in the United States, it is popular among self-styled 'intellectuals' to sneer at patriotism. They seem to think that it is axiomatic that any civilized man is a pacifist, and they treat the military profession with contempt. 'Warmongers' - 'Imperialists' - 'Hired killers in uniform' - you have all heard such sneers and you will hear them again. One of their favorite quotations is: 'Patriotism is the last refuge of a scoundrel.' What they never mention is that the man who made that sneering remark was a fat, gluttonous slob who was pursued all his life by a pathological fear of death.

I propose to prove that that baboon on watch is morally superior to that fat poltroon who made that wisecrack. Patriotism is the most practical of all human characteristics. But in the present decadent atmosphere patriots are often too shy to talk about it - as if it were something shameful or an irrational weakness. But patriotism is NOT sentimental nonsense. Nor is it something dreamed up by demagogues.

Patriotism is as necessary a part of man's evolutionary equipment as are his eyes, as useful to the race as eyes are to the individual. A man who is NOT patriotic is an evolutionary dead end. This is not sentiment but the hardest of logic.

...We are now ready to observe the hierarchy of moral behavior from its lowest level to its highest. The simplest form of moral behavior occurs when a man or other animal fights for his own survival. Do not belittle such behavior as being merely selfish. Of course it is selfish... but selfishness is the bedrock on which all moral behavior starts and it can be immoral only when it conflicts with a higher moral imperative. An animal so poor in spirit that he won't even fight on his own behalf is already an evolutionary dead end; the best he can do for his breed is to crawl off and die, and not pass on his defective genes.

The next higher level is to work, fight, and sometimes die for your own immediate family. This is the level at which six pounds of mother cat can be so fierce that she'll drive off a police dog. It is the level at which a father takes a moonlighting job to keep his kids in college - and the level at which a mother or father dives into a flood to save a drowning child... and it is still moral behavior even when it fails.

The next higher level is to work, fight, and sometimes die for a group larger than the unit family - an extended family, a herd, a tribe - and take another look at that baboon on watch; he's at that moral level. I don't think baboon language is complex enough to permit them to discuss such abstract notions as 'morality' or 'duty' or 'loyalty' - but it is evident that baboons DO operate morally and DO exhibit the traits of duty and loyalty; we see them in action. Call it 'instinct' if you like - but remember that assigning a name to a phenomenon does not explain it.

But that baboon behavior can be explained in evolutionary terms. Evolution is a process that never stops. Baboons who fail to exhibit moral behavior do not survive; they wind up as meat for leopards. Every baboon generation has to pass this examination in moral behavior; those who bilge it don't have progeny. Perhaps the old bull of the tribe gives lessons... but the leopard decides who graduates - and there is no appeal from his decision. We don't have to understand the details to observe the outcome; baboons behave morally - for baboons.

The next level in moral behavior higher than that exhibited by the baboon is that in which duty and loyalty are shown toward a group of your kind too large for an individual to know all of them. We have a name for that. It is called 'patriotism.'

-- Robert Heinlein in a 1973 address to midshipmen at Annapolis
Update: Swedish Refugees Finally Accept Their New Forest Homes
Gavin McInnes On the Case of the SJW and the Handicapped Black Man With the IQ of a Toddler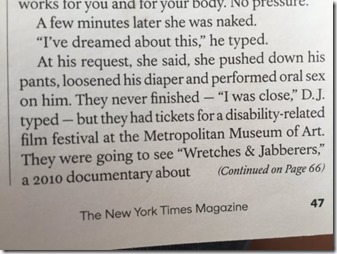 Why China's Ending of Its One-Child Policy is Too Little, Too Late
The One Single Political Belief That Hillary Has Been Consistent On Her Entire Life
The Inconvenient History of Hitler and The Grand Mufti and the 'Knife Intifada'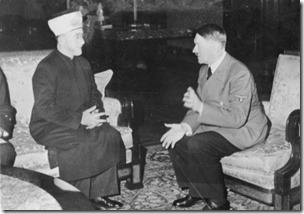 Ford To City: Drop Dead - 40 Years Later
In 1975 New York City was bankrupt and looking for a federal bailout.
At that point, New York City had not been able to borrow in its own name in the municipal debt market since March. A Municipal Assistance Corporation ("MAC") had been set up, but its bonds in turn became dubious. So shouldn't New York City get a federal bailout?

Many prominent New Yorkers thought of course it should. Their rhetoric pursuing other people's money reached the hysterical. Financier Felix Rohatyn, who had come up with the MAC borrowing structure earlier in the year, but was now out of non-bailout ideas, said a New York City default would be an "inexcusable tragedy" and evidence of "the failure of capitalism." An odd description for the failure of municipal politics. New York Governor Carey predicted without a bailout there would be riots and announced, "Federal funds or federal troops!" Diplomat George Ball thought a default would be "a victory for world communism." David Rockefeller, chief executive of the Chase Manhattan Bank, whose bank just happened to hold very large amounts of New York City debt, "rushed about," according to Simon, "frantically warning financial leaders all over the world that the entire international financial system would disintegrate if New York defaulted." New York bankers testified to the Senate Banking Committee that lending to the city was a profit opportunity for the U.S. Treasury. One senator calmly asked, "Then why aren't you making the loans?"

New York City did default. It did not pay as promised on $1.6 billion of its debt ($7 billion in 2015 dollars). This was called a "moratorium," but by any other name it was a huge default. Capitalism did not fail. No federal troops arrived. Communism did not get a victory. The world financial system did not collapse.

...Writing in 1977, by then former-Senator Buckley concluded, "In my judgment, the people of the City of New York owe Gerald Ford a great debt of gratitude. By maintaining a hard line, he kept the pressure on the city and state that assured the adoption of measures that I believe will place the city back on its feet." As they did. "Gerald Ford had done New Yorkers a substantial favor."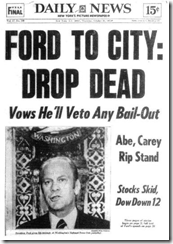 Universities Now Have Special Consultants To Make Sure That Student Halloween Costume Are Politically Correct
The Left's War on Comment Sections
The new hot take on the left is that on-line comment sections are horrible and thus should be banned.
Another study found that reading assertive, aggressive comments could actually sway the opinions of readers. "Don't read the comments," warned Ars Technica, "they can make you mistrust real experts."

It's a piece of advice that captures the war on comments sections perfectly. Having initially cheered on the death of the "gatekeepers of information," cultural elites are now scrambling to reinstall those barriers. Too late, they have discovered that people don't always agree with them - and now they want to push that disagreement into the wilderness of the internet.

For a while online, authoritarian progressives forgot that vanishingly few people in the real world agree with their feverish and silly "hot takes" on current news and their bizarre ideas about racism and sexism. Now the whole population is tech-savvy enough to have their say, authoritarians are scrambling for a return to the era of broadcast news, in which viewers were left with calling up the station and ranting down the phone as their only means of robust criticism.
All He Wanted To Do Was Go Home And Drink His Beer
But some criminal wouldn't let him.
Your sister probably does too.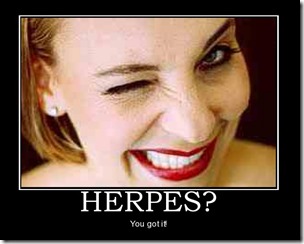 The WWII Origins of a Cult Fashion Jacket
Authentic vintage souvenir jackets now go for thousands of dollars.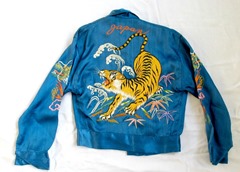 Before the Most Interesting Man in the World There Was the Hathaway Man
In 1951, when CF Hathaway engaged Ogilvy, the company has never advertised before; their budget was an ad-campaign ($30,000) was small compared to those of bigger American conglomerates. Wishing to do something unique, Ogilvy remembered Lewis Douglas, the American ambassador to UK, who wore an eye-patch after a fishing accident; he built the story around the eye-patch, creating an interesting narrative, and put the ad in The New Yorker. Within a week, every Hathaway shirt in whole New York was sold.

Ogilvy quipped, "For some reason I've never known, it made Hathaway instantly famous. Perhaps, more to the point, it made me instantly famous." Indeed. For next two decades, subscribers to The New Yorker developed a habit of flipping through the magazine first thing to find the Hathaway ad; each week they were treated to a different story: the Hathaway man getting his mustache trimmed, composing music, playing chess, drinking wine, stepping off a plane, conducting the Philharmonic, etc. - typical activities associated with a debonair man of leisure. Appropriately, the man in the ad was Baron George Wrangell, émigré nephew of a White Russian general.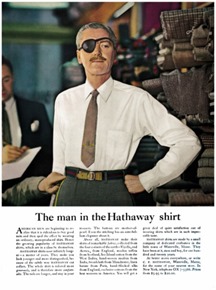 Salem Witch vs. The World's Best Known Warlock
Yahoo group. That is all.
Come on be a smartie and join the yahoo group party! For the children. Why do you hate children?
And my lo-fi Twitter spew.
Tonight's post brought to you by Steve McQueen and his wife shooting in Palm Springs, 1963: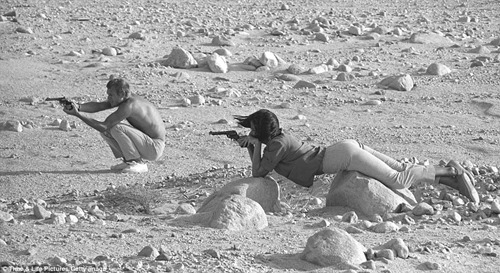 Notice: Posted by permission of AceCorp LLC. Please e-mail overnight open thread tips plus $1 for S&H to maetenloch at gmail. Otherwise send your scraps to el BizarroAce. Note that the mannequins and long bows are for display only. Do not taunt happy-fun ball...unless you have grown weary of your miserable existence on this earthly plane.

posted by Maetenloch at
11:28 PM
|
Access Comments