« Freedom Caucus Votes a Majority in Favor of Ryan, But Not the 80% Majority Needed for Actual Caucus Endorsement
|
Main
|
Top Headlines Comments »
October 21, 2015
Overnight Open Thread (10-21-2015) [Misanthropic Humanitarian]
Good evening Horde. I'm glad my 3 children don't listen to Tom Petty. However, their father did.

I've learned one thing, and that's to quit worrying about stupid things. You have four years to be irresponsible here, relax. Work is for people with jobs. You'll never remember class time, but you'll remember the time you wasted hanging out with your friends. So stay out late. Go out with your friends on a Tuesday when you have a paper due on Wednesday. Spend money you don't have. Drink 'til sunrise. The work never ends, but college does..."
-- Tom Petty
So you really want to talk about politics? Lets compare our current president to the choice of the GOPe establishment.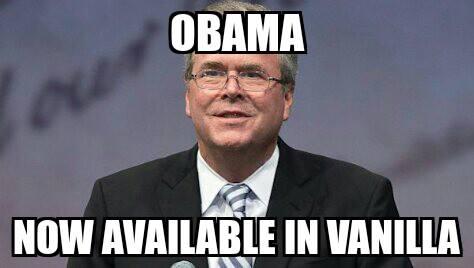 Global warming on your mind?
As I write this it is snowing in the Lake Superior Snow Belt of Northern WI.
Trick or Treating in Sorrel boots & long johns?

Tax code?

Funny how the first boy band had it nailed 49 years ago in 1966. What the hell did the Back Street Boys do? Or Hanson?

As I was traveling for work I got to thinking about baseball and the Chicago Cubs. It looks like their futility will be coming to an end. Speaking of futility, the last time the Chicago Cubs were in the World Series was 1908. Both my Father and Mother had not been born yet. Harry Caray hadn't arrived yet. Hell, not even Navycopjoe had been born.
There sure have been numerous inventions since the last appearance of the Cubs. Here are just a couple of them that affect baseball directly. The last time the Cubs were in the W.S. there were no television stations let alone cable or dish. The first TV station came 20 years after their last appearance. 1928 saw the creation of WGY Television in Schenectady, NY.
KDKA-AM of Pittsburgh broadcasted the first baseball game on August 21, 1921.
Think about air travel:
1908 First passenger flight:
1909 First airline. It was based in Germany.
1923 First transcontinental non-stop flight
How many other inventions can you think of?
Once a rock 'n roller, always a rock 'n roller.

I'm lucky I can make it to the dinner table.

We live in small town. So there are a few "different" things that go on. Our neighbor's home's exterior is lit up with lights most of the year. Sometimes I think their back yard is a small landing strip. But since we are half way through October, have you thought about Christmas Lights? Do you know when to hang them and light them? Do you know when to take them down? Yes, Virginia there is a Santa Claus and Christmas Lights Etiquette. ( I refuse to call them Holiday Lights)
The holidays bring out the best--and worst--in people. Play nice with the neighbors and maintain good holiday light etiquette. Here's a few tips.
Holiday lights are OK to go up the day after Thanksgiving. You can take them down anytime after New Year's Day, but before January 6th--that's Three Kings Day and the last of the 12 days of Christmas. Even if your lights celebrate a different faith this holiday season, the Black-Friday-to-Three-Kings-Day window is still a great guideline.



Be aware of your neighbors' floor plan. Does their bedroom window back up to the side of your house? If so, it might be in good taste to not put lights up there. If you're not sure, don't hesitate to ask your neighbors about the lights disturbing them. You'll both be glad to avoid a "Deck the Halls" moment.

It's OK to keep the lights on all night, as long as you're not disturbing any neighbors. But to save power, consider putting your lights on a timer.

Blow-up decorations are always fun for kids, but be careful where you place them in your yard. Take care not to block anyone's visibility of the road or their driveway.

If your neighbors are the ones guilty of poor holiday light etiquette, approach with caution. You don't want to Grinch on their Christmas display, but if their lights are keeping you from sleep, it's OK to say something. Be polite and offer a compromise, such as a turn-off time for the lights.

...but if their lights aren't affecting your sleep or safety, keep your mouth shut. Their pink-and-teal Santa-in-the-tropics display certainly brings down the neighborhood aesthetic, but it's probably making that homeowner—and any light-cruising passerby—really happy

When will the EPA step in? Office pools are illegal or so I've been told.
Our world is ruled by the dogs. They even have written rules. Yeah, it's cray-cray. Does this sound familiar to any of you Morons?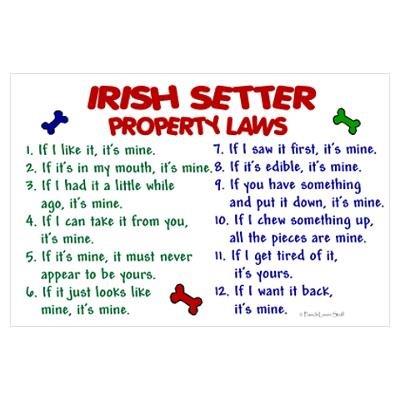 A big thank you to our resident Chef, Charlie Brown's Dildo and of course Ace. Be well Morons. Maet will be back soon. Only to taunt us with the happy fun ball and losing lottery ticket numbers. I've heard he has canceled the Yoko Ono Karaoke Night at the Valu-Rite Bar & Grill so that he can be with us.
-Misanthropic Humanitarian

posted by Open Blogger at
10:09 PM
|
Access Comments