ę Democrat Debate Open Thread
|
Main
|
Morning Thread (10-14-2015 Ľ
October 13, 2015
Overnight Open Thread 10/13/15 (tmi3rd)
Well, that was... something. Let's see if we can make this a little more entertaining on this end...

More below the fold...
So, this is the tmi3rd-is-lit-up-on-cold-medication ONT. One of the things we've been seeing where I work is this godawful bronchitis that digs in and holds on for a couple of weeks, even after the rest of the disease has let go. That means treating it essentially like short-term chronic asthma, and it sucks. If you listen to a lot of the radio guys in sports or talk, a lot of them have it too. /whine over

Okay, what the hell was this supposed to be?!

As many of you know, even though I'm no longer making a living as a singer, I do a TON of anthems for Major League Baseball, Major League Soccer, NCAA basketball, AA-league baseball, and pretty much anything somebody needs an anthem for, and in several different languages.

Most of my former colleagues in opera are SCREAMING lefties, and would have CRUSHED this handily. In addition, many of my opera colleagues are also Grammy winners as well. Instead, the Dems threw out this steaming pile of shit by Sheryl Crow:

I particularly liked her breathing in the middle of a word, the extremely variable sense of pitch, and cracking "free". Truly, this is a party dedicated to honoring their home country.

In other news...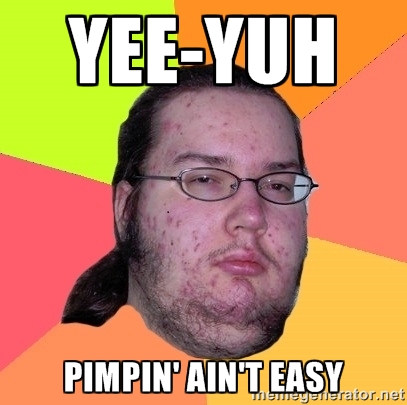 So over on Twitter, my boy Peetey S. Dee did an unofficial fun tribute video for AoSHQ and all the Morons here at the mother ship...

He's also got some VERY nifty stuff at his BandCamp page, Peter S. Dee And The Inhuman $hields. Check him out and follow him on Twitter, if you would... great guy and fun to chat with. Their music is quite different from his above-linked video, and supports a good cause.

I Hate It When That Happens...

Two die in Mexico car crash after air bag replaced with cocaine packages

Wow. Talk about ruining one's high...

Police in northern Mexico say two people have died in the crash of a car whose air bag had been replaced with bricks of cocaine.

The passenger-side air bag compartment was apparently being used to smuggle 55lb (25 kilos) of cocaine. The driverís air bag apparently did deploy.

Federal police said they recovered 23 packages of the drug from the car after it crashed in the town of San Fernando in the northern border state of Tamaulipas.

Emergency personnel took the two occupants of the car to a hospital, where they died of their injuries.
Helpful Guitar Hints

And finally...

Y'all undoubtedly want to continue to annihilate the Dems over this barking turd of a debate, so let me give you the short version of it...

Have at it! You'll have a different driver for the ONT for tomorrow night, and just as a reminder of something- whatever our differences are...

Thanks for having me for last night and tonight; I imagine I'll be back in this saddle sometime next week prior to Maetenloch's return.


posted by Open Blogger at
10:32 PM
|
Access Comments