« Hillary's Liberal Media Defenders Got the Word From Hillary HQ, I Guess
|
Main
|
Top Headlines Comments »
October 07, 2015
Overnight Open Thread (10-7-2015) – Lonely Women and Beardless Men Edition
The world has always been a dangerous place, and the proliferation of nuclear weapons has only made it more so. But not since the Cold War have there been so many potential triggers for major power conflicts. Will we get into a shooting war? Perhaps not, and almost not certainly with the current Commander in Chief. But each time there is a near miss without consequence, as most are, bad actors are encouraged to believe there will never be any consequence. Still, notwithstanding Barack Obama, the United States does have red lines, treaty obligations (to the Philippines, to Japan, to NATO allies) that could force us into conflict where none was planned.

-- Danielle Pletka in How We Get to World War III
Quote of the Day II - The Hero's Journey from Warrior to Helper Edition
The model hero in ancient times was of the conquering, killing sort, a warrior earning renown by slaying piles of enemies on the battlefield. Think of Homer's Achilles, whom Lindberg examines at length: a self-centered, petulant demigod, perhaps, but a warrior of superhuman caliber. Or Julius Caesar, a man so determined to be the greatest man in Rome that he would destroy the Republic in a civil war rather than rein in his ambition.

But over the centuries, the slaying hero gradually fell out of fashion, thanks in large measure to the horrors of World War I and Vietnam, not to mention the rise of the literary antihero such as The Catcher in the Rye's Holden Caulfield. Our ideal of the hero morphed instead into a courageous soul who is no less afraid of death but more focused on saving lives than taking them. Achilles' modern counterpart acts not to kill and conquer, but to serve and save others. "From slaying to saving," writes Lindberg, "from the highest, riskiest expression of self-regard to the highest, riskiest expression of generosity and the caring will."

Lindberg uses the history of the Congressional Medal of Honor-the U.S. military's highest decoration-to demonstrate this evolution of heroism. He reviewed the award from its creation during the Civil War to the present, and concluded that "the percentage of citations that include a saving narrative [as opposed to a killing narrative] has increased markedly" over time.

-- Mark Tapson
If government is - to borrow Barney Frank's memorable definition - the "name we give to the things we choose to do together," then in zombie fiction like TWD, the things everyone chooses to do together include panicking, lying, and displaying breathtaking incompetence. To be fair, zombie fiction would be boring indeed if the first undead outbreak were promptly squashed by a squad of bureaucrats from the Centers for Disease Control. Yet even relatively government-friendly fiction, such as the bestselling book World War Z, features a series of catastrophic mistakes before the ship of state finally rights itself. In brief, in zombie world, the man who relies on the government for his safety will be zombie chow in short order.

So who lives? Well, it's not Pajama Boy. In zombieland, there are three kinds of people: those who know how to use guns, those who learn how to use guns, and zombies....The groups that survive are the ones whose members understand that trust is hard-earned and there is no such thing as a "safe space." In other words, man is fallen, and you either remember that fact or you die.


-- David French
Now men are afraid to be men. [...] They won't be a gentleman because that makes them appear soft. That's what we're dealing with now, a hundred percent, and girls are settling for that, but I won't. I will wait forever if I have to. That's why I haven't been having sex or even really seeing anybody.

...I mean I get horny, I'm human, I'm a woman, I want to have sex. But what am I going to do-just find the first random cute dude that I think is going to be a great ride for the night and then tomorrow I wake up feeling empty and hollow? [.] I can't do it to myself. I cannot. It has a little bit to do with fame and a lot to do with the woman that I am. And that saves me."

...It is lonely, but I have so much work to do that I get distracted. I don't have time to be lonely. And I get fearful of relationships because I feel guilty about wanting someone to be completely faithful and loyal, when I can't even give them 10 percent of the attention that they need. It's just the reality of my time, my life, my schedule.

-- Rihanna describing her non-existent love life
There is the love and marriage and family kind of happiness, which is exceedingly boring to describe but nonetheless is important to have and dreadful not to have.

-- PJ O'Rourke
Donald Trump: Eminent Domain, Even For Private Projects Is 'Wonderful Thing'
Hey he and his business and government cronies know how to use your property better than you do so why shouldn't they take it. After all a limousine parking lot for Trump Plaza is an important and necessary civic resource. Oh and it's not really 'taking your property' since they give you some money after they use the courts to take your property.
New York Prison Inmates Beat Harvard Debate Team
Apparently the Eastern Correctional Facility debate team is quite good. Their main advantages seem to be plenty of time to prepare as well as a lot of life experience. And plus they have the eye of the tiger when it comes to the wrestling phase of the competitions.
Better Sex Through Criminal Law: Proxy Crimes, Covert Negligence, and Other Difficulties of "Affirmative Consent" in the ALI's Draft Sexual Assault Provisions
If the ALI's proposal goes through, we'll all be living under the insane university rules of 'affirmative consent'. Because in the future everyone will be a rapist for 15 minutes.
Why Netanyahu  Is Just Like Hitler
See if you can guess why without peeking. Okay time's up....and nope - you're wrong.
Google Finally Admits That 'Don't Be Evil' Is Really More of a Nice-To-Have-But-Totally-Optional Guideline
Alphabet, which took over as Google's new holding company on Friday, has dropped the tech giant's "Don't Be Evil" mantra from its code of conduct." I mean, there's a limit to how many deals you can make with ruthless non-democratic and totalitarian states before people start wondering what, exactly, your definition of 'evil' is. Certainly Chinese and Russian dissidents might have an opinion on the subject.  They may not dare to express that opinion, but they certainly have it.

Don't get me wrong: I still use Google myself. But let's have no illusions about the company, shall we? And certainly no more smugness from them, either.
Adventures in Salon English-Major Math
Remember: They got paid actual money for this article.
Shale Boom Putting Cash in Americans' Pockets This Winter
What It's Like to Land on Mars
Hypergamic Women And Why Love Requires a College Degree These Days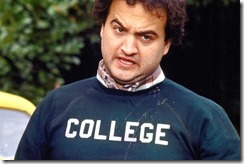 The New York Jets Take No Chances on the Road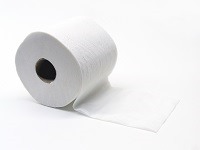 On Those Mid-Century Conversation Pits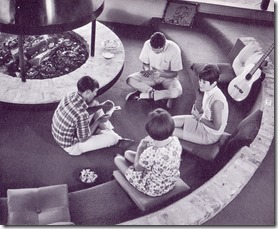 Beard Transplants: Because You don't want to be the last one at the coffee house without chin pubes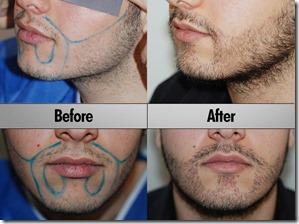 The Group knows your sins but doesn't care.
Tonight's post brought to you by Sinatra getting Lou Gehrig's autograph: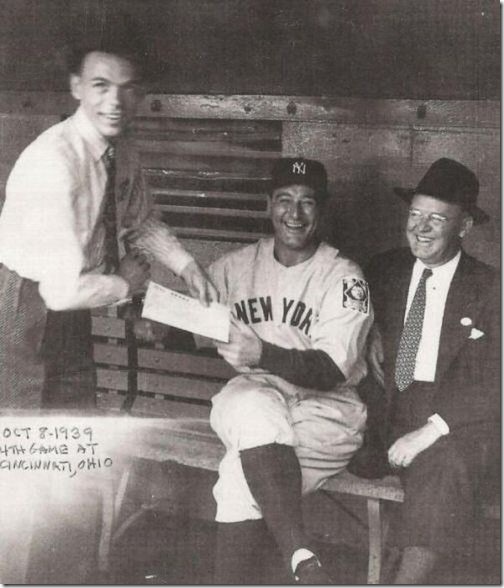 Notice: Posted by implicit permission of El Gran AceCorp LTD. Tips are entirely optional. Must be 18 years or age or older to be an adult. The AoSHQ  icemaker is not a toy.

posted by Maetenloch at
10:49 PM
|
Access Comments