« The Mask Falls: Left Calling for "Gun-Free Society"
|
Main
|
Morning Thread (10-6-2015) »
October 05, 2015
Overnight Open Thread (10-5-2015)
The essential feature of this disorder is a pervasive and unwarranted tendency . . . to interpret the actions of people as deliberately demeaning or threatening. Almost invariably, there is a general expectation of being exploited or harmed by others in some way. . . . The person may read hidden demeaning or threatening meanings into benign remarks or events. . . . Often these people are easily slighted and quick to react with anger or counterattack; they may bear grudges for a long time, and never forgive slights, insults or injuries. . . . They tend to avoid blame even when it is warranted. . . . They intensely and narrowly search for confirmation of their expectations, with no appreciation of the total context. Their final conclusion is usually precisely what they expected in the first place.

-- A summary of the DSM entry on 'Paranoid Personality Disorder' from Matt Labash's The Cocked Fist Culture
If our universities are teaching students that their emotions can be used effectively as weapons-or at least as evidence in administrative proceedings-then they are teaching students to nurture a kind of hypersensitivity that will lead them into countless drawn-out conflicts in college and beyond. Schools may be training students in thinking styles that will damage their careers and friendships, along with their mental health.

-- Greg Lukianoff and Jonathan Haidt in The Coddling of the American Mind
Of course, the real and fair solution is much less politically correct but effective. It's to stop trying to protect people's feelings. Your feelings are your problem, not mine-and vice versa.

Real empowerment and respect is to see our fellow citizens-victims and privileged, religious and agnostic, conservative and liberal-as adults. Human beings are not automatons-ruled by drives and triggers they cannot control. On the contrary, we have the ability to decide not to be offended. We have the ability to discern intent. We have the ability to separate someone else's actions or provocation or ignorance from our own. This is the great evolution of consciousness-it's what separates us from the animals.

...There is a wonderful quote from Epictetus that I think of every time I see someone get terribly upset about one of these things (I try to think about it when I get upset about anything): "If someone succeeds in provoking you, realize that your mind is complicit in the provocation."

He said that some 1,900 years ago. Even then we felt that it was easier to police the outside than examine our inside.

-- Ryan Holiday
Quote of the Day IV - Econ 101 Edition
Housing prices in San Francisco, and in many other communities for miles around, were once no higher than in the rest of the United States. But, beginning in the 1970s, housing prices in these communities skyrocketed to three or four times the national average.

Why? Because local government laws and policies severely restricted, or banned outright, the building of anything on vast areas of land. This is called preserving "open space," and "open space" has become almost a cult obsession among self-righteous environmental activists, many of whom are sufficiently affluent that they don't have to worry about housing prices.

...When more than half the land in San Mateo County is legally off-limits to building, how surprised should we be that housing prices in the city of San Mateo are now so high that politically appointed task forces have to be formed to solve the "complex" question of how things got to be the way they are and what to do about it?

-- Thomas Sowell
Are we flexible enough to allow audiences to see things in our work, which we ourselves may not see? To fixate on aspects of our stories that we either consider trivial, or which interest us not at all?

Case in point: Gene Roddenberry was far more interested in the "free love" aspect of his 23rd century star navy - a navy Gene denied was a navy at all - than most of the fans, many of whom were interested in the star navy; as an extrapolated future military. In fact, Star Trek and its Starfleet became the personification of military SF storytelling for millions of fans. I am pretty sure Gene never intended it to be that way. But that's how it worked out. Gene's been gone for almost 25 years now, so we can't ask him how he feels about this legacy. Frankly, I think I'd be damned proud to have a fictional footprint the size of Starfleet on my storytelling resume. Starfleet is the idealized service many actual, current servicemembers wish they could join - myself included.

Starfleet will live forever.

That's canon. That's the fans finding meaning in the work.

-- Brad Torgersen in A Matter of Canon
No Bad Deed Goes Unrewarded: Angela Merkel A Favorite For the 2015 Nobel Peace Prize
Never mind that her asylum-for-anyone-who-asks policy and browbeating of other reluctant EU countries is likely to make Europe a nastier, less peaceful place.
Related: Those Damn Poles - Always Starting Wars
What if the Refugees Were Blonde and Blue-Eyed Danes?
Colonizing Mars: Also #Problematic
I'd almost think they're trolling us but when you read this stuff, you realize how much they just enjoy being outraged. So of course even their sci-fi future fantasy needs to have Teh Outrage in it as well.



Bookworm: Why The Left Is So Interested in Promoting Child Sexuality
Also: Developing Film Is Racist
12-Year-Old Boy Suspended for Looking at a Girl
Honey, we are a special forces company. We are all about workplace violence!
"We Lost Our Daughter to a Mass Shooter and Now Owe $203,000 to His Ammo Dealer"
Well this is what happens when you file a frivolous lawsuit in order to take money from an innocent person.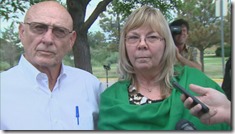 Nassau County DA Backs Down, Staff Can Now Own Handguns at Home Without Being Fired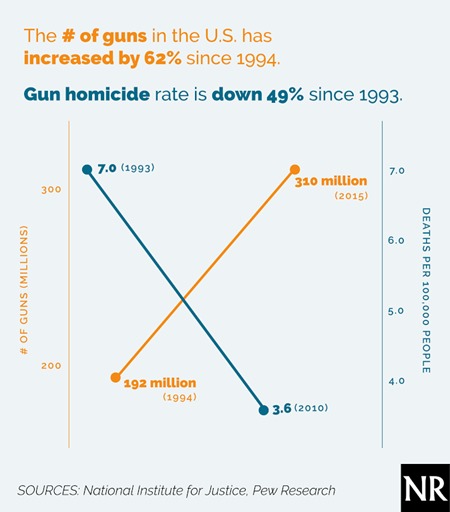 More Suspicious Details From the Waco Shooting
The fact that over four months after the shooting the forensics on the bullets that killed the bikers still hasn't been released is telling in itself.
When Fear Of Radiation Is Deadlier Than The Radiation Itself
This spring, four years after the nuclear accident at Fukushima, a small group of scientists met in Tokyo to evaluate the deadly aftermath.

No one has been killed or sickened by the radiation - a point confirmed last month by the International Atomic Energy Agency. Even among Fukushima workers, the number of additional cancer cases in coming years is expected to be so low as to be undetectable, a blip impossible to discern against the statistical background noise.

But about 1,600 people died from the stress of the evacuation - one that some scientists believe was not justified by the relatively moderate radiation levels at the Japanese nuclear plant.
Japanese Robot Manufacturer: Please Don't Fuck Our Robots
The creators of Pepper the 'emotional robot' have forbidden users from using it for sexual purposes, creating 'sexy apps' for it or reprogramming it to stalk people.

One thousand people paid £1,300 to buy the 'companion bot' within one minute of it going on sale in Japan this June, and then £250-a-month in rent.

Japan-based SoftBank included a clause in the ownership contract which said using the robot for 'the purpose of sexual or indecent behavior' breaks this agreement.

Disturbingly, computer pranksters have already reprogrammed the touchscreen hanging from its neck to give Pepper 'virtual breasts' which makes it shake its hips and moan when touched.

It has reignited the debate around so-called 'sexbots', with one roboticist telling MailOnline that machines which humans can realistically fall in love with are only 'years away'.
Who's talking about love here?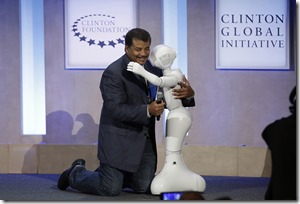 Well for $17K Robby better not be an uptight tease like those Japanese bots.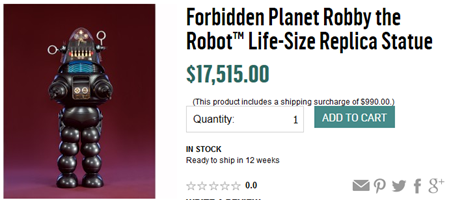 The Yahoo AoSHQ group - it's got electrolytes and shit.
And my twitter thang.
Tonight's post brought to you by and....scene: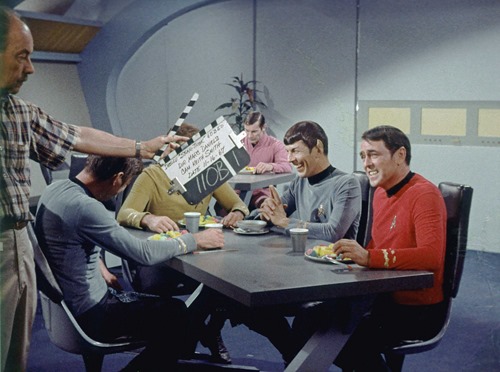 Notice: Posted by permission of AceCorp LLC. Please e-mail the good tips to Ace. All major credit cards accepted.

posted by Maetenloch at
10:47 PM
|
Access Comments