« Umpqua Shooter Identified as Chris Harper Mercer
|
Main
|
Morning Thread (10-2-2015) »
October 01, 2015
Overnight Open Thread (10-1-2015)
Now we have reached the point where a Russian general can barge into a US military office in the Middle East and order us to stop flying our aircraft over Syria. Oh, we're still flying, for now - but you can bet that our flights are restricted and careful to the point of paralysis.

You bet President Obama's afraid of Putin. Physically, tangibly, change-the-diaper afraid.

And as I wrote in these pages on Monday, the odds are good that Putin will order the shootdown of a US drone or even a manned aircraft, anyway. Why? Because he can.

And he enjoys it.

But Putin sees a necessity in humiliating the United States. That's business. And yet, despite Putin's obviousness, the White House team and its acolytes publicly scratch their heads and other body parts, saying, "We're not certain what the Russians intend."

-- Ralph Peters
Suppose you were a white person with a deep-seated dislike for black people, and you were intent on training your son to feel the same way. Suppose that, day after day, week after week, you instructed him to study the details of every instance of black-on-white crime. Say you advised your son to extrapolate from these incidents the notion that black people are generally dangerous, and that your zeal to present him with disturbing anecdotes along these lines never waned.

You would be wrong, in just about every possible way: statistically, sociologically, morally. You would be doing your son a gross and damaging disservice. For yourself you would invite, and earn, broad contempt. If your opinions became publicly known, you might well find yourself unwelcome in polite company and your job at risk. Indeed, the National Review contributor John Derbyshire was fired for expressing such sentiments in a blog post three years ago.

And yet for harboring roughly the same level of suspicion, fear, mistrust, distaste, and unease about whites as Derbyshire does about blacks, the essayist and blogger Ta-Nehisi Coates has found himself crowned America's leading civic thinker. "It is Coates to whom so many of us turn to affirm, challenge or, more often, to mold our views from the clay," wrote the Washington Post's Carlos Lozada, not inaccurately.

Coates's recent memoir, Between the World and Me, an instant No. 1 bestseller dubbed "immense" by Publishers Weekly and deemed "essential, like water or air," by A.O. Scott, will not only win every prize in sight, they'll have to invent some new prizes for it.

-- Kyle Smith in The Hard Untruths of Ta-Nehisi Coates
On Wednesday Ta-Nehisi Coates was awarded a 2015 MacArthur Foundation 'Genius Grant'.
"And so what we are trying to do now is ensure that every formation in our Army has the appropriate combination of mobility, protection and lethality to overmatch the enemy," he said. "We don't want 14-hour firefights. We want four-second firefights."

..."We want to build into the squad the ability to create smoking boots on the other end of the engagement," he said. "In general, bullets that explode are better than bullets that don't explode."

-- Lt. Gen. H.R. McMaster speaking at a Ft. Benning conference
How The Gleichschaltung Get Done
On the sidelines of a United Nations luncheon on Saturday, Merkel was caught on a hot mic pressing Zuckerberg about social media posts about the wave of Syrian refugees entering Germany, the publication reported.

The Facebook CEO was overheard responding that "we need to do some work" on curtailing anti-immigrant posts about the refugee crisis. "Are you working on this?" Merkel asked in English, to which Zuckerberg replied in the affirmative before the transmission was disrupted.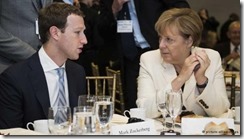 "I know that preventing Iran from developing nuclear weapons remains the official policy of the international community. But no one should question Israel's determination to defend itself against those who seek our destruction. Seventy years after the murder of six million Jews, Iran's rulers promise to destroy my country. Murder my people. And the response from this body, the response from nearly every one of the governments represented here has been absolutely nothing! Utter silence! Deafening silence. [Here, Netanyahu stared out at the assembly in silence for nearly a minute.]"
But Allahpundit is probably right about what the UN General Assembly was really thinking.
I think this was meant to be reproachful in a sit-there-and-think-about-what-you've-done way. But this audience being what it is, most of them were thinking, "If Iran had gotten on with it already, we wouldn't need to sit here and listen to this Jew talk."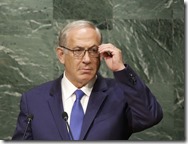 Mark Steyn Visits a Cemetary in Malmo
On the bench a yard away sat the only other persons in the cemetery - two Arab teens rocking their skateboards back and forth under their feet and eyeing me with a bored half-curiosity.

I asked if they knew where the graves of the Commonwealth airmen were. Which was a silly question on my part, because I doubt they had a clue what the "Commonwealth" was. But they were affable enough, and I explained the tombstones I was seeking looked like all the others, except, in addition to the Star of David, they'd have the badges of their services. And the lads rose, somewhat reluctantly, to assist me.

We soon found the graves, just behind the memorial to the camp victims: Henry George Popper, 19 years old, of the Royal Air Force, and SS Solomons, 32 years old, of the Royal Australian Air Force, both on a Lancaster bomber that was shot down over Sweden on August 30th 1944. They managed to bail out, but the plane exploded above them, and all the crew were found on the ground or suspended in parachutes from trees, dead from the force of the explosion. The inscriptions read:

Han stupade i strid for fosterlandet och friheten.

Which means: He died fighting for his homeland and for freedom.

What were two Jews doing in the skies over Europe in 1944? At that time, RAF and other allied bombers were being downed by German night-fighters guided by ground controllers at radar screens. So the Telecommunications Research Establishment at Malvern developed a method of jamming the enemy's equipment. The only drawback was that it required an eighth member of the air crew - the "Special Duty Operator" or SO - who could recognize not only, in the cacophony of the Continent, who was speaking German, but understood the lingo well enough to pick up on the enemy's quite sophisticated efforts at misdirection. There was no room for the SO in the heated forward section of the Lancaster bombers, so they sat in the back, dressed as best they could to weather temperatures that, at 20,000 feet over Germany, got down to minus 60 Fahrenheit.

Because of the language requirement, many of the SOs were Jews of German extraction, for whom being shot down and captured in the Third Reich meant not a PoW camp but certain torture and death. Yet they, like all the other SOs, cheerfully volunteered for the job. One such was 19-year old Henry George Popper, born Heinz George Popper.

He was a year or so older than the bigger Muslim lad in the cemetery, but he didn't get to loaf around with his skateboard all day. I bid the boys farewell, and, as I headed back to the gate, my eye fell on another headstone: Julius Popper, Esq (1892-1957) and Dr Eugenie Popper (1894-1974). They were the parents of Henry George Popper and they lived in Barking, Essex. Yet they too wound up in Malmo. Eugenie Popper's words on her husband's death hint at the depths of pain with which they lived after the war:

He came the long way to rest in a Jewish spot with our only child.

Henry George Popper is not a famous war hero - just a teenager doing his duty to King and country. Today, all around the cemetery where he lies, thousands of men his age arrive every week in Malmo, supposedly "refugees" from today's war. But, unlike Popper and Solomons, they're not interested in fighting for their country, merely in scramming to the welfare gravy trains of Northern Europe. And if they won't do anything for their own countries, why would Swedes expect them to do anything for theirs? A society that has nothing to die for has nothing to live for, and so Henryk Broder's last Europeans rush to embrace those who will supplant them.

Man Those Refugees Are a Surly Bunch
A 25-year-old Palestinian who stabbed a police officer at an asylum centre in Denmark this week is the same man who attacked a Swedish minister earlier in the year, Danish officials have said.
My suggestion: Put him on a train to Germany. They love refugees there.
Officer May I Suggest You Use Your Nightstick Colorful Fabric Armbands and Badges...
The ensuing violence left six police and 11 refugees injured. Police this week, after viewing video footage of the altercation, arrested 15 suspects on charges including attempted manslaughter.

Germany's police union Tuesday called for refugees to be separated by religion -- especially between Christians and Muslims -- and by country of origin, to minimise the potential for conflict.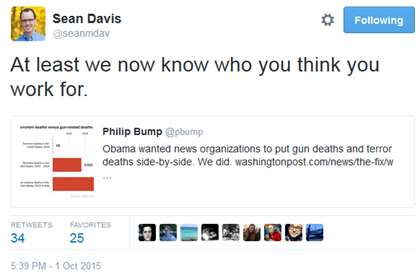 Update: The Master is generous and appreciative.
If You Think Of It, Cash Is a Form of Liberty, Isn't It?
And likely it will be both horrible and useful at the same time.
You can already rate restaurants, hotels, movies, college classes, government agencies and bowel movements online.

So the most surprising thing about Peeple - basically Yelp, but for humans - may be the fact that no one has yet had the gall to launch something like it.

When the app does launch, probably in late November, you will be able to assign reviews and one- to five-star ratings to everyone you know: your exes, your co-workers, the old guy who lives next door. You can't opt out - once someone puts your name in the Peeple system, it's there unless you violate the site's terms of service. And you can't delete bad, inaccurate or biased reviews - that would defeat the whole purpose.

Imagine every interaction you've ever had suddenly open to the scrutiny of the Internet public.
Five Words: Same-Sex Common Law Marriage
Welcome to the state-sanctioned marriage party pal.
Yes, folks: there are people out there who suddenly got the ability last summer to retroactively sue a former partner for alimony.  And there's gonna be a lot of lawyers who will find it reliably profitable to figure out what the law is now. Because Anthony Kennedy couldn't be bothered to work out those details.

Shortcuts make for bad law, folks. Deal with it.  And, oh, yeah: some of you same-sex marriage advocates out there should probably look into divorce reform.  Trust me: you'll be happier if you do.
It's a coin, issued by a real government. Or, at any rate, the government of New Zealand. It has Liz on the other side and everything. It's a proof coin, so it was only ever intended for collectors. But I have to ask myself.collectors of what?

I've been watching the quality of coin designs slide for years but - in all seriousness - there is no excuse for modeling this shitty ever to escape into the wild. Even for the notoriously unfussy collectors' market. Certainly not with the imprimatur of a real government mint.

Dude's face fails even the basic properties of bilateral symmetry common to all terrestrial mammals. I wouldn't accept this level of drawing from a middle school student, not without some pretty stern critique.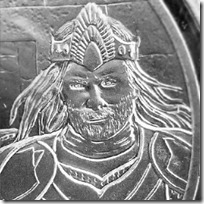 In a one-car garage behind 367 Addison Avenue in Palo Alto, California, on January 1, 1939, two friends flipped a coin. They had an invention --  an automatic foul-line indicator for bowling alleys -- $538 in their pockets, and a dream. William Hewlett won the toss and Hewlett-Packard was born.


Hewlett and David Packard had met while undergraduate students at Stanford. They both loved the outdoors and electrical engineering. Hewlett went on to MIT for his doctorate, while Packard went to work in research for General Electric in Schenectady, New York. But in 1938, they both returned to Stanford, where Professor Frederick Terman encouraged them to go into the electronic business, as a previous student, Vannevar Bush, had done in 1922 when he co-founded Raytheon. Bush did that in Cambridge, Massachusetts. Terman wanted to make the Palo Alto area a hub of the electronics industry.

...But besides the great products they built, the company they built, the employees they helped, and the charities they helped, Hewlett and Packard did one other thing. They listened. In the summer of 1967, Hewlett received a phone call at home from an inquisitive 12-year-old. Struck by the kid's gumption, Hewlett hired him.

Nine years later that kid started his own company in the garage of his parents on Crist Drive in Los Altos, California.That kid was Steve Robert Jobs and his company was Apple. It too was built to last, not just make money, clearly a case of Apple not falling far from the H-P.
Related: Did Carly Fiorina Destroy HP?
As foretold in the Idiocracy prophecies: Models Now 69'ing Down The Runway at Fashion Show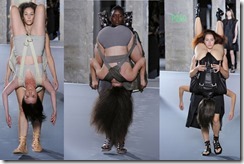 Sorry for the bummer of an ONT - you can go here for a pep talk to perk you up.
Yahoo group. That is all.
Come on be a smartie and join the yahoo group party!
And my lo-fi Twitter spew.
Tonight's post brought to you by living it is not the same as knowing it: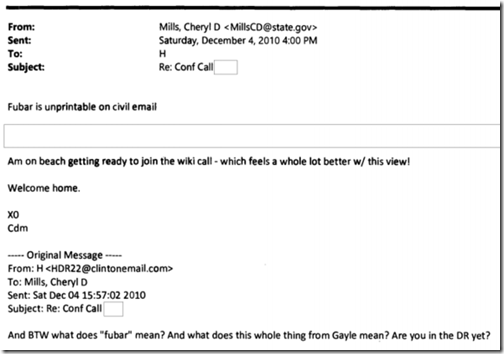 Notice: Posted by permission of AceCorp LLC. Do not taunt happy-fun ball. He's got a .45 and a shovel along with a Buzzion-sized hole already picked out.

posted by Maetenloch at
11:20 PM
|
Access Comments