« Hillary Is a Really Special Lady, a Continuing Series
|
Main
|
Morning Thread (10-1-2015) »
September 30, 2015
Overnight Open Thread (9-30-2015)
"There is all the difference in the world, however, between two kinds of assistance through government that seem superficially similar: first, 90 percent of us agreeing to impose taxes on ourselves in order to help the bottom 10 percent, and second, 80 percent voting to impose taxes on the top 10 percent to help the bottom 10 percent - William Graham Sumner's famous example of B and C decided what D shall do for A. The first may be wise or unwise, an effective or ineffective way to help the disadvantaged - but it is consistent with belief in both equality of opportunity and liberty. The second seeks equality of outcome and is entirely antithetical to liberty."

-- Milton Friedman
Having a two-star admiral say "we can all get along" while standing on the stage in London with a Chinese three-star admiral who says "we can get along if you totally agree with me" is foolish and arrogant at once. It suggests an ignorance of the current security climate, as well as the assumption that our advantages are so great we can appease the enemy without fearing the consequences. These statements also reveal a growing willingness by some in the military to acquiesce to the wishes of political leaders. This is troubling when considered alongside recent news that the Pentagon Inspector General is investigating allegations by intelligence analysts at U.S. Central Command that their estimates had been altered by senior civilian and military officials to better support administration policies and desired political outcomes. Let us be clear: military officers, especially flag and general officers, are not political appointees. Their oath and duty is to the Constitution and the people whose sovereignty it embodies. The rising unwillingness to provide realistic assessments and strategies to protect American national interests is truly disturbing.

-- CDR Salamander in The USN Should Never Have a Low-T Moment
"Barack Obama's not a failure because he was a first-term senator, or even for lack of experience. He's had seven years of presidential experience and, in my mind, he's still failing. Barack Obama has failed as president because his ideas don't work. And they wouldn't have worked if he'd been in the senate for 40 years. And they wouldn't have worked if he was the CEO of a major company. And they wouldn't have worked if he was a governor. His ideas do not work. They don't work in America, they've never worked anywhere in the world. Here's what works: free enterprise, a limited government, a strong national security. That's what we need from our next president."

-- Marco Rubio
FERPA [Family Educational Rights and Privacy Act of 1974] isn't for the benefit of the student. It's a way for the universities to avoid accountability to the people who are actually paying the bills. Note how sometimes students are treated as adults, and sometimes as children. Note, too, that the way they're treated is always the way that's most useful to the university.

-- Glenn Reynolds on why tuition-paying parents aren't allowed to know if their children are even attending a university
The "rich" are never people like the Clintons, who acquired their wealth by the sweat of their brows, toiling in the harsh icy policy-mines of Davos. They're not the guys who make a bundle off some clever bit of tech, sell the company, then pledge to spend a fraction of their fortune on outfitting polar bears with inflatable vests to help them survive their imminent inundation in the boiling waters of the Arctic. They're not people like John Kerry, who married his way into a pile of money derived from a ubiquitous condiment; they're not people like Apple CEO Tim Cook, because c'mon, he's gay. They're not the Kennedys, because the Kennedys could strike oil on their Hyannis Port compound, pay African orphans a dollar a day to work the pumps by hand, build a pipeline that ran through a protected Monarch-butterfly preserve, and the media would still hang halos over their heads because JFK was martyred in Dallas by a free-floating toxic cloud of right-wing hatred that inhabited the brain of a well-meaning Marxist.

These are rich people, but they're good rich people, because you can imagine any one of them writing a check to Planned Parenthood with the words "keep up the excellent mammograms" in the memo line.

-- James Lileks
The Great Stagnation: The Typical Male U.S. Worker Earned Less in 2014 Than in 1973
The typical man with a full-time job-the one at the statistical middle of the middle-earned $50,383 last year, the Census Bureau reported this week.

The typical man with a full-time job in 1973 earned $53,294, measured in 2014 dollars to adjust for inflation.

You read that right: The median male worker who was employed year-round and full time earned less in 2014 than a similarly situated worker earned four decades ago. And those are the ones who had jobs.
Pope Francis: People Who Make Guns or Invest in Gun Companies Shouldn't Call Themselves Christians
"If you trust only men you have lost," he told the young people in a long, rambling talk about war, trust and politics after putting aside his prepared address.

"It makes me think of...people, managers, businessmen who call themselves Christian and they manufacture weapons. That leads to a bit a distrust, doesn't it?" he said to applause.

He also criticized those who invest in weapons industries, saying "duplicity is the currency of today...they say one thing and do another."
Note that making a gun is neither good nor evil in itself - it's the actions of the person wielding it that determine this. It's also interesting to note that the heavily armed Swiss Guard rely on the very weapons made by these 'un-Christians' to protect the Pope's life.
Our Unprecedented Immigration Experiment
Thank you Ted Kennedy. Also let's hear no more BS about America suddenly pulling up the welcome mat to immigrants.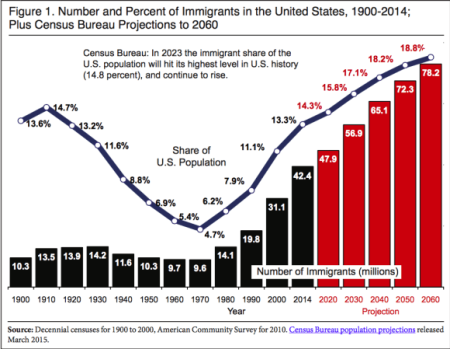 Poll: 78% of Americans Want Drug Testing For Congress
Report: Computers 'Do Not Improve' Pupil Results
And heavy use actually makes things worse:
A report issued by the UK's Organization for Economic Cooperation and Development has evaluated how technology in classrooms affects test results, and found that the availability of computers provides "no noticeable improvement" to students' test scores. According to the report, "Students who use computers very frequently at school get worse results." Also, "high achieving school systems such as South Korea and Shanghai in China have lower levels of computer use in school." The organization warns that classroom technology can be a distraction if implemented unwisely, and it also opens the door to easy ways of cheating.
Just as there is no royal road to learning there is no technology-based road either.
Related: Los Angeles School District Gets $4.2 Million Back From Apple After $30 Million Dollar iPad Debacle
Japan Orders Its Universities To End Programs in Social Sciences, Humanities, and Law
I want to say this is wrong but then when you look at what these departments have produced over the past few decades....
Unclear on the Concept: Google Ideas Invites Online Harassers to Talk About Online Harassment
George Monbiot's Modest Obesity Solution: Punish the Thin and Fat Alike
And treat calorie-rich food as a quasi-legal controlled substance:
Eventually the change will have to happen, with similar restrictions on advertising, sponsorship, display and accessibility to those imposed on the tobacco pedlars. One day, though not before many thousands have needlessly died, it will become illegal to advertise any food or drink that merits a red traffic-light warning. They will be sold only in plain packaging, with health warnings, on high shelves.
Prager University: Why Is Modern Art So Bad?
City: Murder Victim Should Have Known the 'Risks' of Public Housing
Making Everyday Conversation a Micro Hate Crime
Scripps College, a private all-women's college in Southern California, is giving students ten pronoun options to choose from in their student portal accounts - including "hu, hum, hus, himself," "Just My Name Please," and "None"

It's not clear what the hell students who choose "None" are supposed to be called, especially since "Name Only" is another option. Are they (oops! I said "they!") asking to not be spoken to at all? Because that sounds like a microaggression.

The other eight options are "E/Ey, Em, Eir/Eirs, Eirself/Emse," "Per, Per, Per/Pers, Perself," "Zi, Hir/Hirs Hirself," "Ze, Zir, Zir/Zirs, Zirself," "They, Them, Their/Theirs, Themse" (used as a singular pronoun) and - yes - the archaic "He, Him, His, Himself" or "Her, She, Hers, Herself."

This list of pronouns, as well as a pronunciation guide for those insensitive bigots who don't already know them by heart, was provided to the College Fix.
Ah fuck it  let's just go full scandi and switch over to Danish or Swedish then.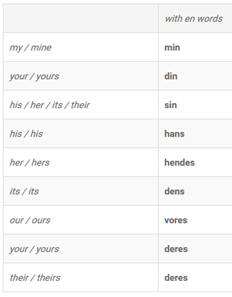 The Scots Have 421 Words For Snow
But also 518 words for drunkenness - yet don't seem especially extra perceptive about either. So take that strong-form Sapir-Whorf hypothesis.
14 Creepy Photos With Disturbing Backstories
This man was murdered moments after this photo was taken.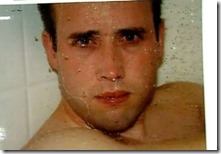 Improvise, Adapt, Overcome, Get the Necessary Rabies Shots
The Group knows your sins but doesn't care so long as they don't conflict with their sins.
Tonight's post brought to you by the Schrödinger state of motivation: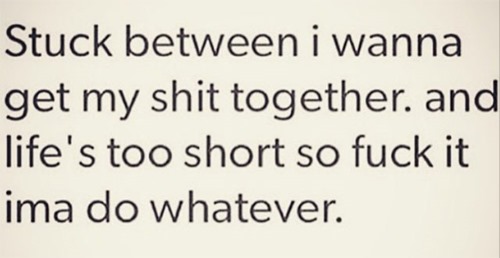 Notice: Posted by implied permission of a shadowy unnamed organization. Please leave any ONT tips at the usual dead drop. This conversation never happened.

posted by Maetenloch at
10:51 PM
|
Access Comments