« Football Thread: Late Game Edition [CBD]
|
Main
|
Top Headlines Comments »
September 27, 2015
Overnight Open Thread (9-27-2015)
If it's not the crusades, it's the cartoons.

-- George W. Bush explaining to Mark Steyn why he didn't worry much about the Muslim world's attitude towards the west
I wouldn't be so sure Muslim "refugees" are likely to save the village pub. Better plan for a smaller Oktoberfest. Mr Weiner never asks: What is a German village without Germans? Where the butcher is Halal, and the church is a mosque, and no one wears lederhosen because showing your knees is verboten, and the school makes "unclean" menstruating girls sit at the back during Friday prayers...

..."I want to go to Germany". If everyone goes to Germany, there will be no Germany to go to. But Angela Merkel has given a generation of young men from the Mahgreb to the Hindu Kush their battle cry. And the lesson of this month is that no one will stop them.

Oh, don't get me wrong. There are real refugees in Europe, and there will be more: Ask a Jew in Toulouse, a gay in Amsterdam, an uncovered woman in Rosengard...

-- Mark Steyn
I appreciate the Prime Minister's [Chamberlain's] love of peace. I know the horrors of war - a great deal better than he can. But when he returns from saving our skins from a blackmailer at the price of other people's flesh, and waves.a piece of paper with Herr Hitler's name on it, if it were not ghastly, it would be grotesque. No doubt he has never read Mein Kampf in German. But to forget, so utterly, the Reichstag fire, and the occupation of the Rhineland, and 30 June 1934 [the Night of the Long Knives], and the fall of Austria! We have lost the courage to see things as they are. And yet Herr Hitler has kindly put down for us in black and white that programme he is so faithfully carrying out.

-- Cambridge don, F.L. Lucas in a letter to the Manchester Guardian on October 4, 1938
Madam Hillary's physician declares that all is well, but our correspondent is not so sure. He concludes: "It is frightening to think we could have a brain injured senior citizen as our president."

-- PowerLine on Hillary's head injury
Private gun owners in America buy more AR-15 rifles in a year than the US military would need to completely re-equip its entire inventory.

-- WeaponsMan remarking on whether Colt will be saved by their new M4A1 military contract
Quote of the Day VI - Australia Without Handbrakes Edition
Texas is like Australia with the handbrake off. There is no individual income tax and no corporate income tax, which explains the state's rapid economic and population growth. A recent downturn has sparked some concern, however. Apparently Texas will only create another 150,000 jobs during 2015 - about the same number as Australia, from a population only a few million larger. In a good year, that number of jobs is easily generated by a single Texan city.

...The friendly mood of the man at the rental car counter shifts a little when I tell him I'm Austin-bound. 'Why?' he asks. Then he warns me against drag racing. The car is a Kia.

Well, here's one reason to head for Austin. I'm staying at the sprawling compound of mysterious internet identity David Burge, among America's most perceptive and hilarious online commentators. A routine is quickly established. By night, the Burges take me around Austin's finest and lowest establishments (often they're the same). By day Dave runs whatever business he's involved in - stolen human organs, for all I know - while Mrs Burge and I check out the sights. I buy a pair of shoes at a store that also sells pistols, rifles and semi-autos, drop by Torchy's for a Trailer Park Taco (experienced hands know to order them 'extra trashy') and then we wheel the Burge family's train-sized Ford F150 through a car wash. Remarkably, the car wash is beneath a scale replica of the University of Texas tower - a structure notorious for gunman Charles Whitman's 1966 killing spree, which reduced the university's need for graduation diplomas by 14. 'You should have seen it before,' an employee tells me. 'The university made us change the top so it didn't look the same.' The university is notable, of course, for reasons other than Whitman's mass slaying. For a start, it's the only place in Austin where people seem glum. UT attendees are just as beat-down and dismal as any sad second-year sociology students at the University of Sydney. In 1966, UT students rushed to their dormitories, grabbed their rifles and pinned Whitman down while police stormed the tower. The current mob look like they'd read Sylvia Plath's poetry at him. A statue of Jefferson Davis, president of the Confederacy during the Civil War, has stood at the university since 1933. The day after I photographed it the statue was removed due to complaints about racism. Students cheered. Finally, something made them happy. The bronze statue is now destined for a museum, where it will presumably appear alongside other university relics such as jokes, freedom of speech and students who aren't total whiny bitches.

-- Tim Blair on his recent visit to Texas.
The Super Blood Moon Total Eclipse is Coming
Tonight:
The total eclipse coincides with the full moon nearest the fall equinox, known as the harvest moon. What's more, the moon is at its closest approach to Earth for the year, making it also a supermoon or perigee moon. That's why it's being coined by some as a Super Harvest Blood Moon-a mouthful to be sure. This confluence has happened only five times since 1900. According to NASA, the last time we saw this celestial triple combination was in 1982, and it won't repeat until 2033.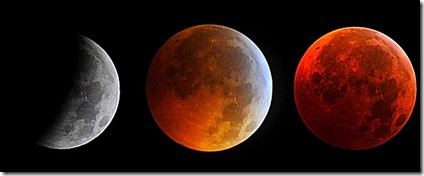 Our New Low-T Military-Politiucal Leadership
Between 2013 and 2014, we increased global FON [freedom of navigation] operations by 84 %, the majority of which were conducted in the Asia Pacific.  As Secretary Carter has stated, the United States will continue to fly, sail, and operate wherever international law allows, as US forces do all around the world, and our FON Operations are a critical example of this.

-- Assistant Secretary of Defense for Asian and Pacific Security Affairs David Shear
Except here is the reality:
However, under questioning Shear revealed that the US hasn't conducted a freedom of navigation operation near China's man-made islands in the South China Sea since 2012. The entire premise of a FON mission is to assert America's right to operate in a particular space. By avoiding Chinese-occupied reefs in the South China Sea, the US is tacitly acknowledging Beijing's "sovereignty" in these international waters.
University Snowflakes Freak Out Over Pieces Of String In A Tree
Students at the University of Delaware are taking it hard after the discovery that an alleged hate crime was just a misunderstanding. Some students even insist a hate crime still occurred.

The incident happened Tuesday night, when students thought they found several nooses hanging from a tree. Word quickly spread as campus officials swiftly released a statement condemning the foul hate crime. But come morning, police said a short investigation had led them to conclude the "nooses" were really just the remnants of paper lanterns from an event held all the way back in June.

Unperturbed by the truth, students launched an assembly following the incident to speak as though the hate crime really did happen. According to The News Journal, a local paper, the assembly was held "to find ways to change the campus climate" in the wake of the bad atmosphere apparently exposed by a fictional hate crime. [...]

One administrator said the climate of hate at Delaware was exposed by the mere fact he could even believe the alleged hate crime occurred.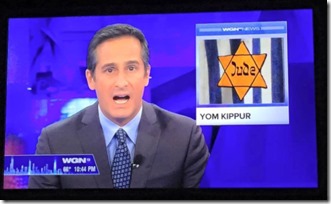 Alas this kind of ignorance is common among the educated 'elite':
"In our current federal election, marked by media hostility to the Conservative government at levels unprecedented in recent Canadian history, a leading candidate of the Opposition New Democratic Party (actually to the Left of Bernie Sanders) in Hamilton, Ontario has claimed that she'd never heard of Auschwitz. This after having made a tasteless joke about pictures [of Auschwitz]. Even worse she is the Vice-Chair of the Hamilton-Wentworth School Board, serving nearly 50,000 students."
Scott Johnson of PowerLne notes:
Ignorance and malice are epidemic on the left. They go hand in hand and they explain a lot.
Russians, Syrians and Iranians Setting Up Military Coordination Cell in Baghdad
Russian, Syrian and Iranian military commanders have set up a coordination cell in Baghdad in recent days to try to begin working with Iranian-backed Shia militias fighting the Islamic State, Fox News has learned.
Western intelligence sources say the coordination cell includes low-level Russian generals. U.S. officials say it is not clear whether the Iraqi government is involved at the moment.
Describing the arrival of Russian military personnel in Baghdad, one senior U.S. official said, "They are popping up everywhere."
So after spending all that American blood and treasure to free Iraq Obama's complete withdrawal from it has now essentially handed it over to the Russians and Iranians.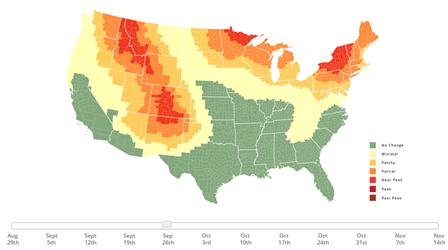 Also: It's Decorative Gourd Season, Motherfuckers.
On VW, the EPA, and Human Nature
Remember that the 'dirty' cheating VW diesel vehicles still have cleaner emissions than cars from ten years ago. But the EPA keeps lowering emissions limits whether they're achievable or not.
The EPA slashed allowable nitrogen dioxide car emissions from the already low 1.2 grams per mile average to 0.07 grams per mile in 2008 to boost air quality that courts at the time ruled was already pretty good and adequately protecting public health. The EPA is now poised to tighten that standard another 30 percent.

The problem for carmakers is that they can't simultaneously satisfy such regulatory edicts and consumer demand.
And at a certain point VW decided the engineering effort to have the car computer 'cheat' on the test had a better payoff than trying to make the cars meet the new stringent requirements and still appeal to customers.
Moe Lane comments:
In this particular case, Volkswagen will probably not get away with it - too few cars affected, and the EPA is still sixteen months away from being smacked in the face with a rolled-up newspaper - but the general problem about government regulations, and the ways to break / evade / pervert / defy them, remains.  To wit: the more regulations, the more incentives there are to evade them.  You can argue the point up and down and pound the table all you like*, but human nature is human nature. People will smuggle items and not pay excise taxes on them; they will buy booze even if you make it illegal to sell it; and they will evade nit-picking pollution controls widely believed to be social engineering exercises in disguise if they think that nobody's looking. Sorry if that bothers people, but I wasn't involved in the design process for the human psyche.
Was Pope Benedict Forced Out in a Vatican Leftwing Coup?
Further serious concerns are being raised about Cardinal Godfried Danneels, one of the papal delegates chosen to attend the upcoming Ordinary Synod on the Family, after the archbishop emeritus of Brussels confessed this week to being part of a radical "mafia" reformist group opposed to Benedict XVI...

At the launch of the book in Brussels this week, the cardinal said he was part of a secret club of cardinals opposed to Pope Benedict XVI.

He called it a "mafia" club that bore the name of St. Gallen. The group wanted a drastic reform of the Church, to make it "much more modern", and for Cardinal Jorge Bergoglio [now Pope Francis] to head it. The group, which also comprised Cardinal Walter Kasper and the late Jesuit Cardinal Carlo Maria Martini, has been documented in Austen Ivereigh's biography of Pope Francis, The Great Reformer.
Judge Rules That SIG SAUER's MPX "Muzzle Brake" Is Actually a Silencer
Despite the fact that it has no effect whatsoever on the noise produced by the gun at all.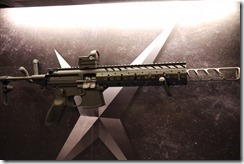 Bruce Jenner Now Legally a Woman
Still no word if he/she had any surgery but a Los Angeles judge has approved his petition to have his name and gender officially changed.
Stuff They Left Out Of The Lord Of The Ring Movies
The scouring of the Shire is one of the most bittersweet parts of the books yet also one of my favorites. After all their fighting and sacrifices the hobbits finally return home only to find that even the Shire has been tainted by the evil of the outside world and they have to fight one final battle.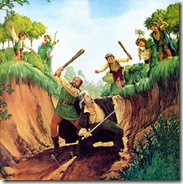 Weekly Commenter Standings
Top 10 commenters:
1 [475 comments] 'Jane D'oh' [66.71 posts/day]
2 [373 comments] 'Lizzy'
3 [371 comments] 'Nevergiveup'
4 [363 comments] 'mynewhandle'
5 [330 comments] 'Anna Puma'
6 [324 comments] 'Caitlyn Jenner'
7 [317 comments] 'FenelonSpoke'
8 [306 comments] 'ThunderB'
9 [296 comments] 'Ricardo Kill'
10 [293 comments] 'rickb223'
Top 10 sockpuppeteers:
1 [70 names] 'The Political Hat' [9.83 unique names/day]
2 [54 names] 'Ahmedenloch'
3 [44 names] 'Bertram Cabot Jr.'
4 [43 names] 'Mike Hammer, etc., etc.'
5 [35 names] 'Doctor Fish'
6 [33 names] 'Cicero (@cicero)'
7 [30 names] 'Lizzy'
8 [30 names] 'Insomniac'
9 [29 names] 'Prince Ludwig the #Problematic'
10 [29 names] 'Peyton Manning'
The group. Banned on 12 universities.
Where it's at - the Twitter
Tonight's post brought to you by grounds for divorce, 1964: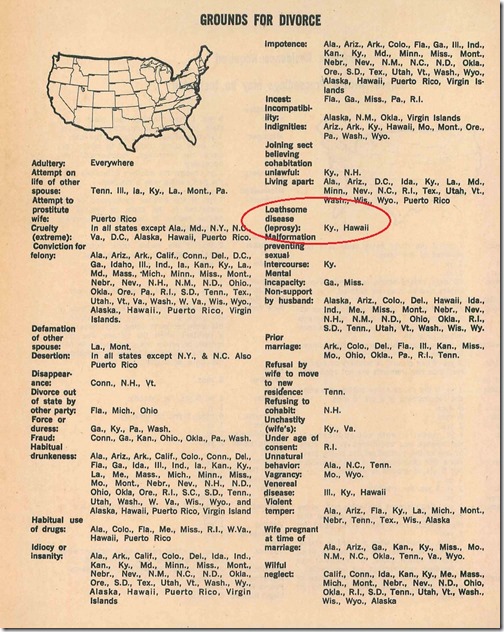 So was there a big enough problem with leprosy in Kentucky that it had to be covered in a law?
Notice: Posted by permission of AceCorp LLC. Please e-mail overnight open thread tips to maetenloch at gmail. Otherwise send tips to Ace.

posted by Maetenloch at
11:27 PM
|
Access Comments