« Bloomberg: FBI Has Recovered Hillary's "Private" Emails From Server
|
Main
|
Top Headlines Comments »
September 22, 2015
Overnight Open Thread (9-22-2015)
"If you disagree with one, you're not just wrong, you're not just unenlightened - you're immoral, you're sinful, and you're deserving of punishment in the here and now," he said. "Not in the afterlife - there is none of that - in the here and now."

-- Jack Cashill on the Neo-Puritans
Ahmed has since been invited to bring his briefcase to the White House to meet President Obama. Oddly enough, the Secret Service would never in a million years allow a similar device anywhere near the President of the United States if it weren't pre-cleared; and for good reason.

-- Benny Huang
I just think it's funny how so many people will cheer and quote this Pope on the climate and economics, but ignore the Church's words on issues like abortion.

-- Molly of Molly's Page
Is this something that resonates in England? - Because I'm pretty sure that every person reading this has been to a party where drugs 'may' have been present. [air quotes] "May."

-- Moe Lane
Brian Williams is Back And You'll Never Guess What Happened To Him While He Was Off The Air!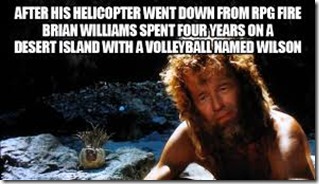 Then: No Blood For Oil. Now: NY Times Cohosts 'Oil and Money' Conference in Iran.
Obama and Biden Were Running Late for the Pope, So They Made His Plane Do Loops in the Air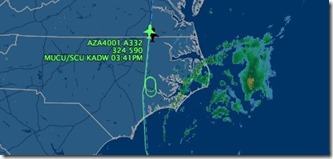 Given his past positions I don't really believe that Trump has suddenly become a second amendment absolutist. On the other hand according to this article his sons Donald and Eric are way into hunting and shooting and seem to have some influence over his views so he's probably not going to screw gun owners over either.

And by all accounts his children are smart, hard working, decent people who seem to have avoided the usual pitfalls of rich kids. Further proof that the best decision Trump ever made was to marry Ivana and let her raise their children.
So now you're probably wondering how the sons of Donald Trump Sr., who grew up in Manhattan, became hunters anyway? Were they indeed just rich kids after a bloody thrill?

Donald Trump Sr., doesn't hunt and, according to Donald Jr., "really doesn't understand why Eric and I hunt. However, he is open minded and so always allowed us to go hunting."

Their grandfather actually introduced them to hunting, fishing and shooting. "Our maternal grandfather was Czechoslovakian. When we were young he would have us to his place in Czechoslavakia for a month or more during summers," says Donald Jr. "He loved to hunt and fish and taught us how."

Their grandfather died when Donald Jr. was just 12 years old, but he "got us started right," says Donald Jr., who next found teachers in his boarding school-The Hill School in Pottstown, Pa.-who liked to hunt upland birds and more. Later, when he attended the University of Pennsylvania, he'd jump in a car every fall weekend to drive to his parent's place in upstate New York where he'd hunt with a bow for deer.

Hunting was actually essential to Trump Jr.'s moral development as a conservationist.

"Anyone who thinks hunters are just 'bloodthirsty morons' hasn't looked into hunting," says Donald Jr. "If you wait through long, cold hours in the November woods with a bow in your hands hoping a buck will show or if you spend days walking in the African bush trailing Cape buffalo while listening to lions roar, you're sure to learn hunting isn't about killing. Nature actually humbles you. Hunting forces a person to endure, to master themselves, even to truly get to know the wild environment. Actually, along the way, hunting and fishing makes you fall in love with the natural world. This is why hunters so often give back by contributing to conservation."

..."Look," says Donald Jr., "I live and work in Manhattan. I get that many people don't get hunting. I've been friends with people here for 15 years before finding out they're also hunters, as those who do hunt often keep it to themselves. But, you know, when I was growing up and other people I knew were getting into trouble, I was somewhere in a deer stand or going to bed early so I could be up before dawn to hunt turkeys. My love of the outdoors kept me solid."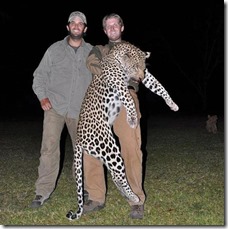 The douchbaggery is strong in this one.
Batali, who wears orange Crocs and has donated as much as $100,000 to the Clinton Foundation, once compared Wall Street bankers to Hitler and Stalin. He was also accused of stealing tips from his restaurant employees, a charge which resulted in a $5.25 million legal settlement. This helped Batali earn a spot on this definitive list of "The 10 Douchiest Moments in Celebrity Chef History."

Chelsea Clinton has gushed that "It's not hyperbole to say I could not imagine my life in New York or really my life in general without Mario." In Batali's defense, he has never been imprisoned, unlike many other Clinton associates. But judging by this photo, he should be.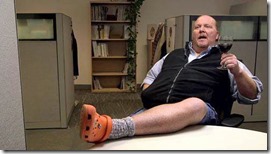 So You Think You're Smarter Than a CIA Agent
From the weight of a dead ox to superforecasters.
Feminist Icon Criticizes Rape Culture Activists
In 1975 Susan Brownmiller wrote the book Against Our Will: Men, Women, and Rape.
I was wondering if you have been following the discussions of rape activism on college campuses.

Yes, very closely. In the 1970s we had an extraordinary movement against sexual assault in this country and changed the laws. They [the campus activists] don't seem to know that. They think they are the first people to discover rape, and the problem of consent, and they are not.

They have been tremendously influenced by the idea that "You can drink as much as you want because you are the equal of a guy," and it is not true. They don't accept the fact there are predators out there, and that all women have to take special precautions. They think they can drink as much as men, which is crazy because they can't drink as much as men. I find the position "Don't blame us, we're survivors" to be appalling.

Also, they [college women] are not the chief targets of rapists. Young women and all women in housing projects and ghettos are still in far greater danger than college girls.
Nassau County, NY Is So Anti-Gun That District Attorneys Are Banned From Even Owning Personal Handguns
So This Arrived At My Doorstep Last Thursday
After a lot of dithering I finally got off my butt and ordered an M1 rifle from the CMP. I got all my paperwork together and mailed it off on a Wednesday and seven days later FedEx delivered this little beaut to my door. Total cost: $630 which included shipping and a nice hard plastic case.
I ordered a rack grade M1 which is the lowest grade they offer but I'm totally pleased with what I got. The parkerized finish is almost 100% and the wood is in good condition with barely visible cartouches. This particular rifle was born at Springfield Armory in April 1945 but like most M1s has been refurbished at least once over its lifetime so many of its parts are a mix of WWII-era replacements and the barrel is from 1951. According to the tag its throat erosion is 3 and muzzle wear is 2 which are well within spec so it should be a good shooter.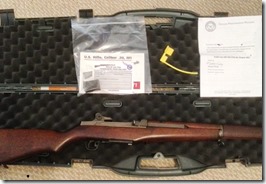 The 1920s College Kids and the Fur "Pimp Coat" Craze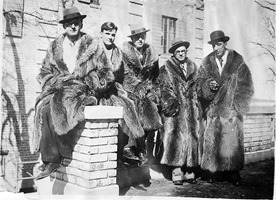 Science: It Turns Out That Chimps Love Horror Movies Too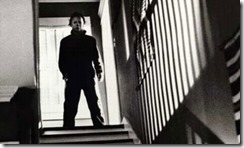 Man Buried Alive Under New Road
Now his spirit guards the road. And the local liquor store.
The Yahoo group is for closers only.
Teh Tweet!
Tonight's post brought to you by no carpet munching: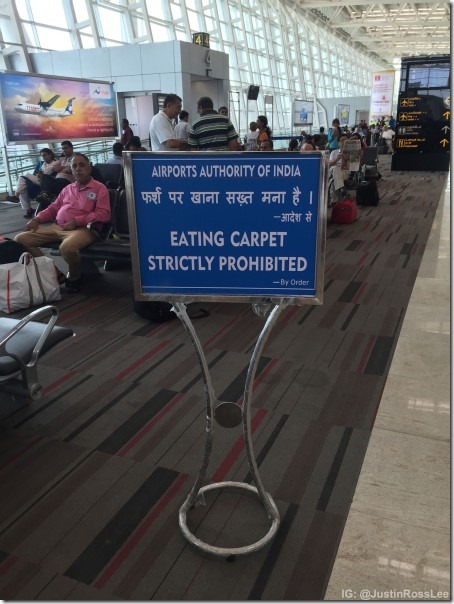 Notice: Posted by el permision de AceCorp SA de CV. You should send some money to Ace.</subliminal>

posted by Maetenloch at
11:08 PM
|
Access Comments