« How to "Invent" A Clock, Like Ahmad
|
Main
|
Top Headlines Comments »
September 21, 2015
Overnight Open Thread (9-21-2015)
Quote of the Day I - A Crack in the College Industrial Complex
One of the UK's biggest graduate recruiters is to remove degree classification from the entry criteria for its hiring programmes, having found "no evidence" that success at university was correlated with achievement in professional qualifications.

Accountancy firm Ernst and Young, known as EY, will no longer require students to have a 2:1 degree and the equivalent of three B grades at A level to be considered for its graduate programmes.

Instead, the company will use numerical tests and online "strength" assessments to assess the potential of applicants.
The migrants are largely young men from rough, tough parts of the Muslim world. There is now a queue of them that stretches all the way east to Bangladesh and beyond, and deep down into sub-Saharan Africa. People have sold cattle, abandoned houses, robbed employers, left wives and children, and burned all sorts of bridges to come. There are now hundreds of thousands, perhaps millions, of them. Many are war-hardened. They are looking for money, food, and female companionship, and they are convinced that Europeans are gullible sissies. This is where Frau Merkel's Willkommenskultur has led: With the impending closure of the Croatian border, hundreds of thousands of young Muslim men are about to hit a brick wall in Serbia. Serbia!

-- Christopher Caldwell in Europe Gets Borders
Vincent: How about a dog? Dogs eats its own feces.
Jules: I don't eat dog either.
Vincent: Yeah, but do you consider a dog to be a filthy animal?
Jules: I wouldn't go so far as to call a dog filthy but they're definitely dirty. But, a dog's got personality. Personality goes a long way.

-- Pulp Fiction (1994)
136 The internet faster
than alcohol can
shows the jackass
that is man.

Posted by: Mikey NTH - Stock up on Trumpian Terrors from the Outrage Outlet! at September 21, 2015 02:13 PM (hLRSq)
On Celebrities, CEO, Politicians, and Charisma
From a commenter at Tyler Cowan's Marginal Revolution. I added paragraph breaks to make it easier to read.
Some thoughts from a pseudonymous political consultant:

1) The filter for politicians hardly selects for spontaneous television charisma at all until the very highest levels. Typically the types of offices one holds prior to being a Governor or a Senator (Congress, lesser statewide office, Mayor of a medium-sized but not too big city) are offices that select for skill-sets like working a room of a handful of insiders, and avoiding making mistakes; not spontaneously debating on camera. Let's say at any given point in time there are 1,000 people in the country in one of these "feeder" offices (Congress, Statewide elected officials, mid-city mayors, etc).

2) Governor and Senator positions select a little bit more for charisma and media presence, but not much, and usually they only do so in big expensive contested Senate Races - not in the safe blue or safe red states that most Senators and Governors represent. If I were to hazard a guess, I'd say that no more than 50 out of 150 Governors and Senators were elected in the sorts of elections that test a person's debating mettle and television presence. This doesn't seem like a process where one is going to end up with tremendously charismatic TV personalities running for president. But it does pose an interesting puzzle, because it would seem to me that professional entertainers could wipe the floor with politicians.

3) Very rarely do celebrities or CEOs run for offices that are "to scale," or things that they could easily win. If Carly Fiorina had run for an open Republican seat in Congress instead of Senate on her first shot, she'd be a shoo-in. Ben Affleck would be iffy for Senate, but he'd coast to a victory in Congress (and then Congressman Ben Affleck could easily rise up the ranks and build a political career from there, if he had the patience). When they do run for things that are "to scale" - like Kevin Johnson running for Mayor of Sacramento - they tend to win. When they do things not to scale - Chris Dudley running for Governor of Oregon - they tend to lose.

4) Being an entertainer/CEO is generally a better life than being a politician. This selects for second tier CEOs and entertainers running for office, not first tier ones. Al Franken was an entertaining guy, but he was hardly a first-tier celebrity prior to running for office. For him, running for Senate was a step up in status. For somebody like John Stewart or Stephen Colbert, not so much. Similarly, Bill Gates and Tim Cook have nothing to gain by running for office, so the businessperson candidates we get are generally not first-tier. No offense to Carly Fiorina, she has "succeeded" more than the vast majority of people ever will in her field, but she has dedicated her life singularly to making money, and there's thousands of people who have done a better job than her. She's the businessperson equivalent of a State Attorney General, not a Governor or a Senator. Trump fares a little better, but still, there are dozens of more successful businessmen in the U.S. than him. If you were to rank all the politicians in the U.S. in terms of electoral success, all the legitimate presidential contenders would be in the top 150. Would anybody make the case that Carly Fiorina is one of the top 150 businesspeople in the U.S.?

5) This leads to the interesting observation that CEOs and entertainers may be so much more talented at some aspects of charisma than politicians are that a C-list CEO or entertainer might still be more compelling than an A-list politician. And if an A-list entertainer or CEO ever decides to run for major office (like Arnold running for Governor), they'll have a real shot at winning.
Well personality and charisma do go a long way.
The Sweet Tweet Agonies of the Left
Start here: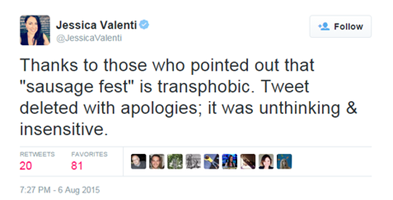 CDR Salamander On What's Really Going on in the Great Syrian Game
Well it's complicated - as in Game of Thrones-level complicated. But he makes a very good point about who's 'to blame' for the Syrian civil war. We may have ineffectually dabbled in the conflict but we - the US and Europe - did not cause it nor are we responsible for it.
A final note, Lewis can't help himself with a little political Tourette syndrome that otherwise sullies some solid pondering in his article;

And there is surely more we can do to shelter the millions of refugees now fleeing the conflict. Having helped create this mess with the invasion of Iraq and subsequent failure to stop the bloodshed in Syria, the United States and its European allies have an obligation to assist these people. This is especially true of those countries that were the loudest supporters of the invasion of Iraq. Coalition of the Still Willing, right? That includes you, Hungary.

Why? We helped create this no more than the Soviet Union, Ba'ath Party, the Nassarites, the Ottoman Empire, the Arab armies of Mohammed, the Persian Empire, the Roman Empire, the ancient Egyptians or any of the gaggle from the Old Testament.

Who is responsible? The Arabs, that is who. Who has the primary obligation to take refugees? The Arabs. Similar culture, religion, and "civil" society.
Satellite Imagery Shows Russian Military Buildup in Syria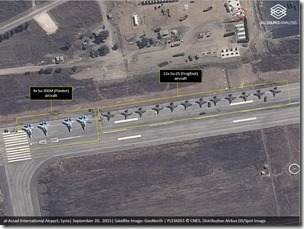 Gay Marriage > Kids With Cancer
Or how the US Park Service and the Secret Service stopped a pre-scheduled candlelight march for children with cancer in Lafayette Park.
The candlelight vigil came about partly because of the group's inability to persuade the White House to light up the mansion in gold as a symbol of support for the cause, as it has done for other causes, organizers said. So they decided to hold a candlelight vigil of their own. Last year was the first.

The group had a permit to stage an event from 7 to 9 p.m., Stoddard said. They had already set up a stage for speakers and an acoustic musical performance, and welcoming music had started to play, when authorities ejected them.
US Soldiers Disciplined For Stopping Rape of Children by Afghan Police
On The Plus Side We'll Finally Get Some Decent Syrian Restaurants I Guess
How Volkswagen Cheated on the Auto Emissions Rules
Okay what they did was wrong but I love them for trying.
This isn't a case of any sort of trick carburetor or jury rigged catalytic converter. The vehicle's onboard computer could sense when it was hooked up to a diagnostics machine for an emissions test and would conveniently turn on all of its emission control features. (It's being referred to as a "defeat device.") Then, when the test was completed and it was unhooked from the computer it would simply shut them off again, boosting performance but also increasing emissions. You almost have to admire the sheer audacity assuming this is true. And given the initial responses from the company they don't seem to be claiming that they didn't do it.
Neo-neocon Reviews The Emmy Fashions
A reminder: Pale people shouldn't wear pale colors. Also you'll be surprised at who had the classiest dress.
While Heat has existed in my mind as this high-octane, balls-to-the-wall shoot-em-up, it may exist differently in reality than it does in memory, especially watching it start to finish on 35 mm film in a big auditorium. The reality of Heat is that it's a 170-minute movie with only about four big action pieces. It's at least as much a meditative character study as it is an action film. The action scenes have a way of drowning out the rest in retrospect because they brought an intensity and realism that I don't think we'd ever seen up until that point. De Niro and Pacino running through downtown LA shooting assault rifles in the middle of the day is an image that's hard to forget. Heat's gun sound effects are powerful, and probably more important to the realism of the film as a whole than we give them credit for. Heat's sound design has a Pixies-esque loud/soft dynamic the entire way through. It mirrors Pacino's acting.

As Mann explained it, the shootout scene was shot using the natural sound of the gunfire recorded on set. And with no visual effects. Even the beginning sequence, with the armored car, was done for real, weighting the car to make sure it'd flip over.

"Choreography has to tell a story," Mann told the audience, in his flat-voweled, arrr-heavy Chicago accent. "Otherwise it's just gratuitous actions."
Interestingly most of the main characters in Heat were based on real-life people. You can watch the full movie here.
Why Girls in This Dominican Republic Town Become Boys at Puberty
Chinese Fire Drill Results in 190 Injured
The Yahoo AoSHQ group - it's got electrolytes and shit.
And my twitter thang.
Tonight's post brought to you by number of people actually deterred: 0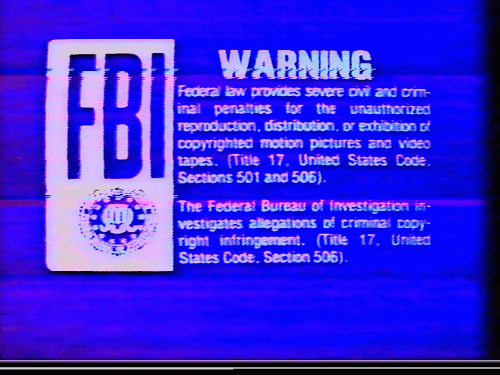 Notice: Posted by permission of AceC0rp LLC. Cross over children. All are welcome. All welcome. Go into the Light. There is peace and serenity in the Light.

posted by Maetenloch at
10:54 PM
|
Access Comments