« Sunday Politics Thread: An Alternative View Concerning the State of the GOP Primary and (Supposed) Unintended Consequences [Y-not]
|
Main
|
Gun Thread [Weirddave] »
September 20, 2015
Food Thread: Prohibitionists, Teetotalers, And Other Cranks.... [CBD]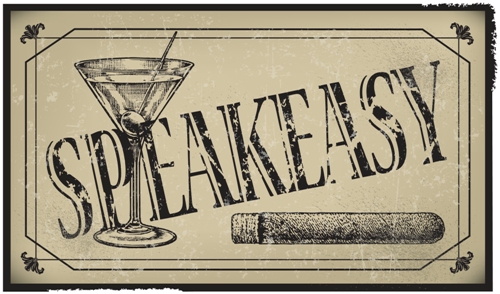 The streak of Puritanism that runs through America is persistent, and pokes its odd head up in the strangest places. Obviously our grand experiment with prohibition was an abject failure, and has repercussions that resonate to this day. For instance, the insane rules and regulations governing the production, distribution and sale of alcoholic beverages is a costly byproduct of the 18th Amendment. Oh, and organized crime made a few bucks too. In fact, we can blame the election of JFK on it!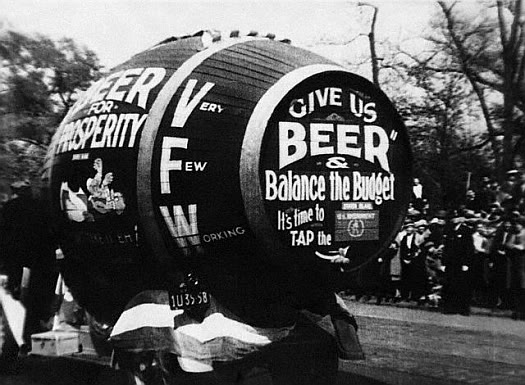 And look at the blame for the Campus Rape Epidemic
TM
that often lands squarely on demon rum. Of course the randiness of the typical college student (male and female) has nothing to do with it.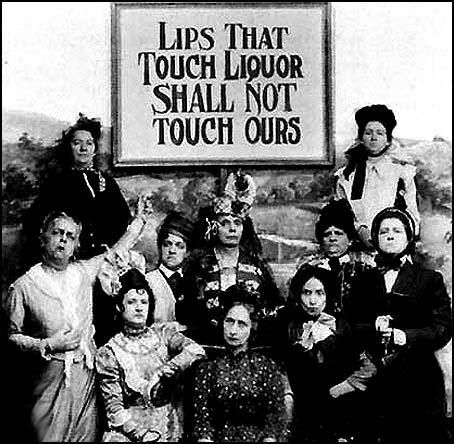 Can anyone recall the first significant attempt at gun control? The National Firearms Act of 1934 was a reaction to those gangsters who were so emboldened by the atmosphere of lawlessness that prohibition created.
Temperance and prohibition movements have been around since the founding of America, and while they seem to have calmed somewhat in recent years, there is a strong undercurrent of puritanical control in groups such as MADD, the various government health organizations, and even the AMA. It requires constant vigilance to prevent these maniacs from dominating the discussion on alcohol and its place in our society. I see very little difference between them and the SJWs.
Alton Brown is giving up alcohol for one year. Apparently not because of any problems, but because he's getting a little pudgy.
I see nothing good about his plan.

******
Here is a nice, standard
Chicken Parmesan recipe.
I like the use of Panko breadcrumbs, because they get really crisp and tend not to get gummy and sticky.
I have a few issues with this recipe though. First, why call for Parmigiano Reggiano? It's extremely expensive, and loses its subtlety when cooked. Any good domestic Parmesan is fine. B) Fresh mozzarella? Again...why? In fact, a low-moisture mozzarella (the plastic-wrapped chunks in the dairy case) would be better, because it will melt quickerbetter, and is certainly less expensive. Third, "Muir Glen Fire-Roasted Crushed Tomatoes?" Really? Why? A bit of product placement in the recipe perhaps? If so, that's fine, but tell us please. Otherwise you are a sleaze.

******
"...Notes of forest floor, wild strawberries, sweet raspberries and cherries notes in addition to roasted meats and herbs are all present in this gorgeous, perfumed, medium to full-bodied, silky textured, pure Pinot Noir. This big-time winner stands up to the single-vineyard bottlings. Drink it over the next decade or more."
This is a review of a pretty expensive ($70 at deep discount) Sonoma County Pinot Noir by the world's most famous wine reviewer, Robert Parker, and is typical of the pomposity and opaqueness that wine reviewers thrive upon. It just doesn't mean much, but sounds as if he has a rarefied palate with which he can discern flavors and aromas that you and I cannot. An alternate reading might go something like this:
Pine-Sol aromas give way to tart Dr Pepper overtones and red SweetTart flavors. Grilled hamburger and supermarket spice-aisle odors dominate the mid-palate. It tastes and smells good, and seems to be made from Pinot Noir grapes. It's also as good as the winery's more expensive bottlings. Drink it before it spoils.
******
I made
Roasted Chicken Breasts With Chipotle, Cumin and Cilantro
last week, and it was fantastic. This recipe is floating around in a few places. Mine came from Cooks Illustrated, but it is behind a firewall, and this is identical. Make it. Trust me.
******
School lunch study: Visual proof kids are tossing mandated fruits and veggies in trash
No! This can't be true! Michelle!
******
Commenter "olddog in mo" mentioned grilling romaine lettuce as a side dish. It is a fantastic accompaniment to pretty much anything, and is also easy to make. I usually split the whole romaine down the middle, then sprinkle it with olive oil on both sides before I grill it. I think a really hot grill works best, because the goal is to get it crispy and charred rather than steamed. Caesar dressing works well, but olddog says, "Most of the time I spray with olive oil and sprinkle with Kosher salt and fresh ground pepper and no other dressing. However, today going to use a balsamic vinegar and Dijon mustard dressing."
******
This is just weird, but it's sort of fun and does taste good. I have no idea where it is from, and I made it only once, which should indicate that it wasn't fantastic. But I think the concept is really interesting.
Tortillitas With Shrimp


1/2 cup chickpea flour

1/2 cup white flour

1/2 teaspoon baking powder

Salt and freshly ground black pepper

1/3 cup chopped onion or scallions

About 1/2 cup raw shrimp, chopped, or scallops or other shellfish or fish

2 to 3 tablespoons chopped chives, parsley, thyme or cilantro

Olive oil

1. In a bowl, combine flours and baking powder with salt and pepper. Add a little more than a cup of water and stir to combine; consistency should resemble pancake batter (if batter is too thick, add more water, a little at a time). Stir in the onions, chopped seafood and herbs.
2. Put a large nonstick skillet over medium-high heat and film its bottom generously with olive oil. When oil is hot, pour in half the batter until it fills center of pan; spread gently with a spoon to form a large pancake.
3. Cook about 3 minutes, or until pancake is set around edges; flip pancake and continue cooking for another 3 minutes, then flip it again and cook for another 30 seconds or so, until it is crisp on outside but still moist inside. Remove from pan and serve immediately, while remaining batter cooks.
Yield: 4 or more servings.


posted by Open Blogger at
04:00 PM
|
Access Comments