« Final Debate Thread and Aftermath Thread
|
Main
|
Morning Thread (9-17-2015) »
September 16, 2015
Overnight Open Thread (9-16-2015)
Corby may be dangerous but that is not the same as evitable. The Left, like radical Islam, must either rule or live apart. The failure of Islam to conquer and the abortive end of socialism's  one world under political correctness policy means leaders like Corbyn and Sanders now represent the forces of fragmentation rather than unity. If they cannot rule in heaven they will rule where they can.

Europe was challenged by Islam and Russia with a problem it could not solve on its own terms. The world, after a long period of coming together under a single hegemon, the United States, is diverging again. The fences are going up all over Europe, we shall not see them torn down again in our life-time.

-- Richard Fernandez in The Map Comes To Life
Garbage comes in different odors. Rotting milk does not smell like vomit; fish does not stink like skunk; sewage does not reek like moldy leftovers. Bad television, a common form of garbage, exudes a wide range of malodorous stenches. Fall television season, in particular, is reliably full of stinkers, but this year has been a banner one for series so half-hearted and listlessly cynical they emit only the mildly unpleasant aromas of uninspired, bland TV. The airwaves are heavy with the mild fug of feet.

-- Slate TV critic getting ready to pan FX's Game of Thrones knock-off, The Bastard Executioner
Do you need any more information besides this film's title? Really? Okay, here goes. In Spermula, a group of aliens come down to Earth to harvest men's sperm. What sets this movie apart from your typical "aliens come to Earth to harvest men's sperm" film is that this one is bizarrely artistic-including a scene where they invite a red-robed Catholic priest to dinner and use their psychic powers to beam images of naked ladies into his brain. Also, the English dub of this film contains the following dialogue, when one of the alien ladies chastises another: "We went all the way to Bloomingdales for those sheets. I can show you the invoice! Now get a hold of yourself, darling, or I'm telling Big Mother. You're getting involved with these Earthlings. You're turning our pragmatic ideology into materialistic revisionism. Stifle your human lust!"

-- From 12 Movies That Deserve To Have Way More of a Cult Following
Even very young children need to be informed about dying. Explain the concept of death very carefully to your child. This will make threatening him with it much more effective.

-- PJ O'Rourke
Obama Has Putin Just Where He Wants Him: In Charge of the Persian Gulf
Trying to make sense of Obama's disastrous foreign policy in the Middle East.
"Putin is making his move in Syria now, says Tony Badran, research fellow at Foundation for Defense of Democracies, "because he understands not only that Obama would never intervene militarily in Syria, but also because the [deal with Iran] means that the White House wouldn't challenge Iranian, and by extension Russian, holdings in the region. Moreover, Putin saw that Obama continued to disregard the concerns of his traditional allies, both on the Iranian nuclear program and Syria, when they sought a more active policy to bring down Assad.    

Putin read the tea leaves and apparently concluded that no matter how much he and Obama disliked each other, they were in agreement on one big thing: The Middle East's traditional security architecture is a problem. Putin doesn't like it because it's the legacy of an order in the region upheld by America. Obama sees it similarly-it costs the United States too much, and we need to minimize the American footprint in the region. As the White House has said, other stakeholders need to pitch in and do their share. So Moscow is stepping up. Pity all those poor Russian mothers whose boys are going to be going home in body bags, but if Putin wants the job of Syria foreman, Obama all but offered him the post. The way the White House sees it, Putin is now doing the heavy lifting in the "new geopolitical equilibrium."
8.3 Earthquake Strikes Off the Coast of Chile, Tsunami Spotted
Chinese Compiling "Facebook" of All US Government Employees
According to private security firm CrowdStrike's founder, Dmitri Alperovitch, the Chinese are compiling a massive 'Facebook' like database on American federal government employees for use in espionage and blackmail. The data was stolen from high profile attacks against the U.S. Office of Personnel Management, as well as intrusions into the Anthem and CareFirst BlueCross BlueShield health insurance networks. "That can now be used to embarrass you publicly and force you to work for the Chinese government," Alperovitch says. "It's, in effect, a private version of Facebook with much more detail about your life than even Facebook has that the Chinese now have access to."
To the best of my knowledge to date not a single person has been fired over the OPM hacks.
What Happens When You Just Walk Past a Mosque in No-Kuffir Zones of London
Nothing good. At least these two guys weren't killed.
Disgraceful Entertainment Journalist Disgraces Himself With Gratuitous Disgrace Comment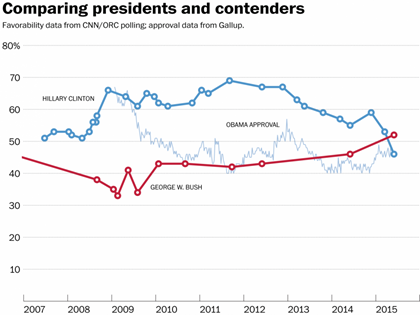 Canadian Parents Not So Sure About Sex Education for 3rd Graders
Rupert Murdoch Continues Cornering the Exotic Bare Breast Market
College Students Unclear On What The Whole 9/11 Thing Was About
Well it was a whole lifetime in the past for them and on the positive side they seem not to have absorbed the 9/11 lies they've been taught.
Advantage: 1911. In the right hands with a little luck.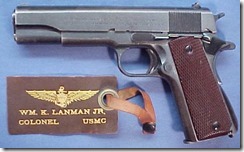 '(Listen To The) Flower People'
As Moe Lane points out Spinal Tap has released three albums which gives them more of a musical career than many 'real' bands.
Very Real Heartbreaking First World Problems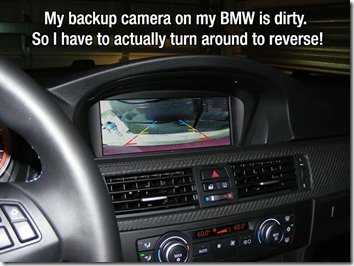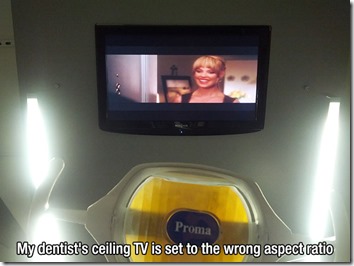 Pro-Football Team Fans Vs. Grammar: A Team-by-Team Breakdown
(thanks to Zakn)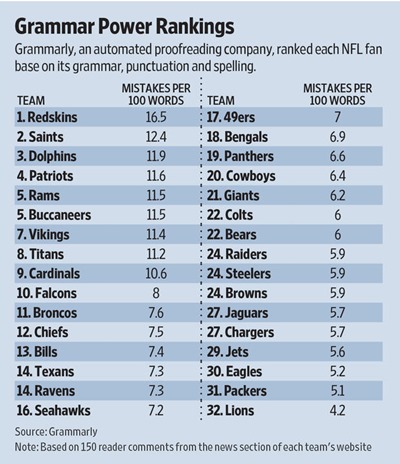 The Group knows your sins but doesn't care.
Tonight's post brought to you by remembering your first time: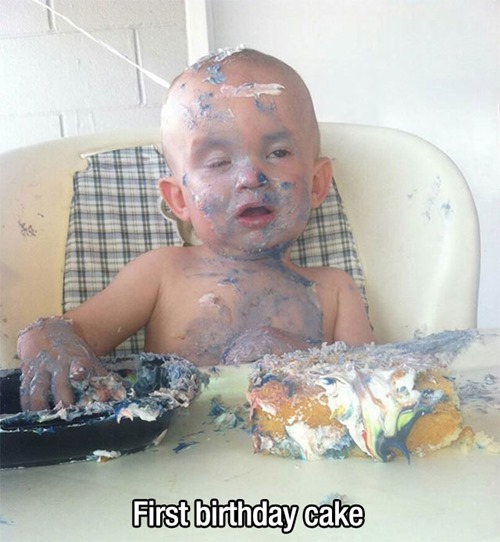 Notice: Posted by uncut and explicit permission of AceCorp LLC. Note that the AoSHQ Depository is not a bank and is not insured by the Federal Deposit Insurance Corporation. Tonight's lucky numbers are 8, 13, 41,26, and 4+2i. That is all.

posted by Maetenloch at
11:21 PM
|
Access Comments