« Open Thread
|
Main
|
Morning Thread (9-15-2015) »
September 14, 2015
Overnight Open Thread (9-14-2015)
Ever notice that radical leftists never say, "It's the law of the land" when speaking of a national law they fundamentally disagree with?

-- Monte Kuligowski
After 6 years of anti-Wall Street rhetoric that vilifies the very people who put him in office, President Obama may actually let his Justice Department prosecute the crooks and swindlers in the financial industry.

Under Bush, the federal government prosecuted 1,300 of these bastards, including Ken Lay of Enron.

Under Obama, nada.

-- Don Surber on President Goldman-Sachs
Everything Wrong With California in One Picture
For both the average person and the Democratic legislature - albeit for different reasons. For the leaders in the legislature these gas prices are still way too low which then leads people to keep on driving and clinging to their fossil fuel lifestyle.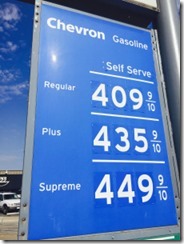 Meanwhile the CA legislature is working on important issues like taking Confederate names off of any public buildings in the state.
Modern America: Government Employees Now Outnumber Manufacturing Employees 1.8 To 1
Well creating laws and regulations is an industry I suppose. It's just too bad we can't export our excess.
First World Concerns: Are We Sending Out Sexist Messages to Space?
Can you spot all that is #problematic in this picture?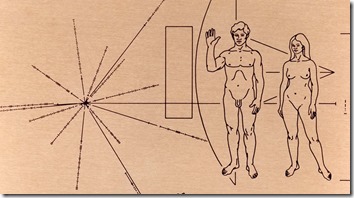 Jim Geraghty on Bernie Sander's Campaign of Envy
We laugh at Bernie Sanders for some good reasons. But be ready, because he's going to make a raw, direct appeal to envy. Brace yourselves. Here's Sanders in South Carolina this weekend, pointing out to a crowd of not-rich people how spectacularly unfair it is that some people have enormous wealth, and how something must be done about it:

In America today the top one tenth of one percent -- I'm not talking about the one percent, I'm talking about one tenth of one percent -- have almost as much wealth as the bottom 90 percent. Anybody here think that's moral or right?

For what it's worth, Sanders has his numbers wrong. The study he cites concludes the top one-tenth of one percent has about 11 percent of U.S. wealth, and the bottom 90 percent has about 25 percent of U.S. wealth. But take any sample of human beings, and any measurement, and an individual at the top is going to have many times what an individual at the bottom has -- wealth, knowledge, education, athletic ability.

The problem for the ones at the bottom is not that the ones at the top have too much; it's that they have too little opportunity to build upon what they have.

Sanders continues:

Today in America you have one family, the Walton family, owns Wal-mart, one family in America owns more wealth than the bottom forty percent of the American people. Anybody think that's fair?

What did the Walton family do that was so unfair? Besides have Grandpa Sam Walton build an enormously successful chain of stores? Is it unfair that some people have wealthy ancestors?

In the last 30 years in America there has been a massive redistribution of wealth. The problem is it's gone in the wrong direction. Trillions of dollars go from the pockets of working families, trillions of dollars, into the bank accounts of the top one tenth of one percent and brothers and sisters, you and I together are gonna change the flow of that revenue!

To hear Bernie Sanders tell it, when you sleep at night, Warren Buffett and Bill Gates sneak into your bedroom and swipe the cash from your wallet and purse. Talk about a reassuring narrative -- you're not poor, or not as wealthy as you would like, because of any decision you've made or anything you've done! No, no, it's those rotten billionaires who have been taking money from your pockets!
The Refugee Situation in a Nutshell
A Hungarian man tries to donate food to refugees in a train station, but they swarm and steal it from him instead. (Thanks to JTT)
Modern France: Women Beaten On Stage For Protesting Debate About Beating Women
Camp of the Saints Author, Jean Raspail, on the Current Refugee Situation
How can Europe deal with these migrations?

There are only two solutions. Either we accommodate them and France - its culture, its civilisation - will be erased without even a funeral. In my view, that's what's going to happen. Or we don't accommodate them at all - that means stop sacralising the Other and rediscover your neighbour, that means those next to you. Which means that we stop giving a damn sometime about these "Christian ideas gone mad", as Chesterton said, or these depraved human rights, and that we take the indispensable measures to distance ourselves, without appeal, to avoid the dissolution of our country into a general métissage [literally race-mixing but used as a sort of equivalent of the English diversity]. I don't see any other solution. I travelled a lot in my youth. All peoples are fascinating but when you mix them too much, it is much more animosity that develops than sympathy. Métissage is never peaceful. It is a dangerous utopia. Look at South Africa!

At the point where we are now, the measures we would have to take would necessarily be very coercive. I don't believe it will happen and I don't see anyone who has the courage to do it. They would need to put their soul in the balance, but who is ready for that? That said, I don't believe for an instant that the supporters of immigration are more charitable than me: there probably isn't a single one of them who intends to welcome one of these unfortunates into his home. all of that's just an emotional pretence, an irresponsible maelstrom that will engulf us.

Is there therefore no solution other than submission or coercion?

There could perhaps be one, but it will only have one chance: isolates where a population that is ethnically and culturally threatened by other communitarianisms could find refuge. Besides, it's already happening: we can see already that the French "de souche" [indigenous] are fleeing the so-called "sensitive" districts. The demonstrations against homosexual marriage are also a form of communitarianism: they testify to the rejection by millions of French people to the "change of civilisations" promised by the Left and by Christiane Taubira. Today, everyone condemns communitarianism, but it could be a solution, at least temporarily. These opposed communitarianisms will reinforce themselves mutually by the animosity they will convey and that will end, finally, in extremely severe confrontations. Even if we don't need to wish that adversity occurs.
I'm not quite sure what he means by communitarianisms - from context it seems like something between self-run ghettos and a version of federalism. Those French - it's like they have a different word for everything.
Loving Your Enemies Is One Thing - Paying Their Legal Bills Is Another
How Homeless 'Advocates' Caused NYC's New Homeless Crisis
In February 2011, Gov. Andrew Cuomo issued his proposed budget, which included ending Albany's share of funding for the Advantage program. Doing so would trigger an end to the federal matching funds we received for the program.

In the following months, Mayor Michael Bloomberg and his administration pleaded for the funding to be restored. They noted if the state cut its share of funding, the city would be forced to shutter the program, as the city could not replace the lost state and federal dollars and warned that killing the Advantage program would result in a sharp increase in the number of homeless in the city.

Unfortunately, the Coalition for the Homeless actually advocated for the state to cut the program.

Equally unfortunate, there was no outcry whatsoever from the city's political class, advocates or care providers about the state's proposed cut, leaving the Bloomberg administration as the only voice trying to save it - a fight we eventually lost, in no small part due to a lack of support from others in town.
All causes eventually become rackets. And the homeless problem has been bery bery good to the homeless advocacy industry.
Lefty Feminist: I Hate Reading Online Comments, Therefore We Should End Them

Snake Oil + Canola Oil = FireCleanGate
FireClean is claimed to be the greatest gun oil ever and is priced to match. But someone got a bit suspicious and had it analyzed and it sure seems to be identical to Crisco vegetable oil.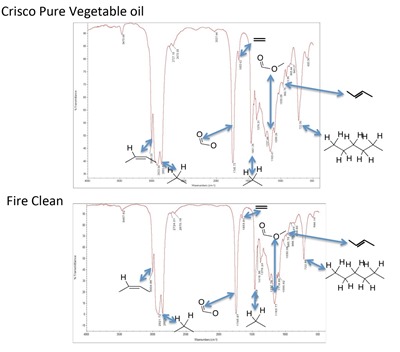 Super-Sized Monuments To Eastern Bloc Futurism
Commies love concrete, but they don't know how to make it. Concrete is a mixture of cement, gravel and straw? No? Gravel, water and wood pulp? Water, potatoes and lard? The concrete runway at Warsaw's Miedzynarodowy airport is coming to pieces. From bumpy landing until bumpy take-off, you spend your time in Poland looking at bad concrete. Everything is made of it - streets, buildings, floors, walls, ceilings, roofs, window frames, lamp posts, statues, benches, plus some of the food, I think.

-- PJ O'Rourke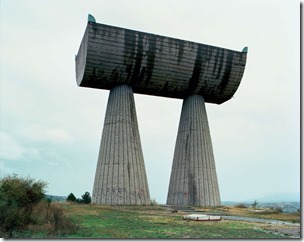 Colorado Having a Tax Holiday on Pot This Wednesday
Man Catches Wife in Bed With Her Father, Gets Stabbed
Now guess the state without peeking. Nope - you're wrong.
The Yahoo AoSHQ group - it's got electrolytes and shit.
And my twitter thang.
Tonight's post brought to you by intellectual consistency - just another oppression of the patriarchy: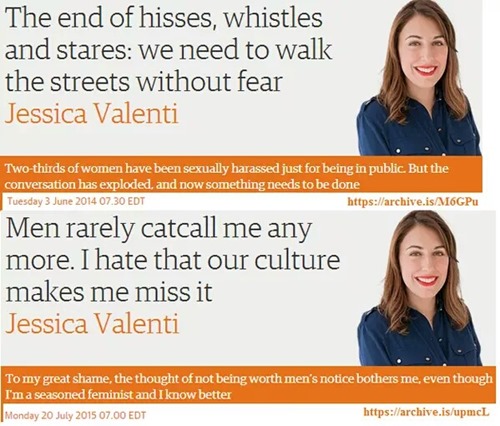 Notice: Posted by permission of AceCorp LLC. There is water at the bottom of the sea. East is waiting. That is all.

posted by Maetenloch at
11:12 PM
|
Access Comments