« Here's Some Good News: Colbert Is Failing As Badly As You Figured He Would
|
Main
|
Morning Thread (9-11-2015) »
September 10, 2015
Overnight Open Thread (9-10-2015) – 14 Years Later Edition
I'm not willing to surrender free speech in any corner of the still just-about-free world. So I'll be in Copenhagen at the end of the month to stand with a small number of truly brave people who don't get a tenth of the support they should either from their fellow Danes or the rest of Europe. Flemming Rose, the commissioning editor of the original Mohammed cartoons, will be there, along with Henryk Broder, who wrote the book Hurra, wir kapitulieren ("Hurray! We surrender" ) about Germany and Islam, and also my old friend from the free-speech barricades Douglas Murray. The event will be held in the Danish Parliament, not because it's a very attractive building but rather, as Douglas explains, "because it's the only place in Denmark sufficiently secure enough that - we hope - the now traditional gunmen won't be able to get in and shoot everyone."

As I've noted before, since I last appeared in Copenhagen, some three-quarters of those I shared the stage with that day have been shot at, firebombed or forced to retire from public life and go into hiding. So Douglas and I find ourselves cornering a market no one else wants a piece of.

-- Mark Steyn
Now we know why Democrats were so insistent somebody had to be cooking the intelligence about Saddam Hussein's WMD's.  It's because that's what they would have done themselves to fit their policy line.

-- Arthur Herman in Cooking the Intelligence on ISIS
The cuckoo is one of the more interesting migrants in the animal kingdom. It spends part of the year in sunny Africa, but nests and breeds in Europe. Cuckoos appropriate the nests of other birds to lay eggs. The lark or dove in turn does not recognize the egg threat and even feeds the cuckoo chicks after they hosta. Eventually, the larger aggressive cuckoo chicks either evict or kill any host offspring.

Brood parasitism features several related behaviors; egg mimicry, egg or chick evictions, or once the cuckoo chick is established, nest fratricide. Still, no cuckoo ever becomes a chickadee.

-- G. Murphy Donovan in Mohammed's Cuckoos
The Islamic State now has a safe haven and resources of which al Qaeda in 2001 could only have dreamed. Every day we lazily, arrogantly provoke them without finishing the job. No one should be surprised by the consequences, which are as predictable as they are terrible.

-- Aaron MacLean in Manipulated Intel and the Kabuki War against the Islamic State
New York Times Launches Its Jew Tracker
David Brock Declares That the NYT is a 'Megaphone For Conservative Propaganda'
I.e. they didn't tongue bathe Hillary to his satisfaction.
Threats from Black Militants Put Law Enforcement on High Alert for 9/11
Tennessee Seventh Graders Required to Declare That There Is No God but Allah
Obama: U.S. to Take at Least 10,000 More Syrian Refugees
Angela Merkel Tears Up Dublin Convention, Opens Germany To Syrian Refugees Wherever They Are in Europe
So if you're Syrian - or can fake being being Syrian - get your ass to Germany.
ISIS Warns Against Fleeing to Europe, Calls Abandoning the Caliphate a 'Major Sin'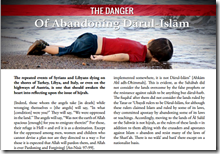 Al Qaeda Issues List of Americans They'd Like to Kill
The list includes:
Ben Bernakek
Robert James Shiller
Bill Gates
Warren Buffet
Lawrence Joseph
Michael Bloomberg
The Koch Brothers
Sam Walton
Sheldon Adelson
Well they apparently can't spell Bernanke correctly and secondly they obviously don't have wikipedia or they would know that Sam Walton has been running the celestial mega Walmart for quite a while now.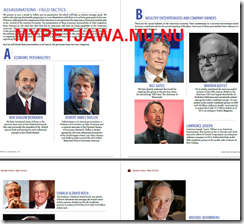 1958 Egyptian Audience Laughs At Muslim Brotherhood Demand That All Women Wear the Hijab in Public
From a speech by President Gamal Abdel Nasser where he mocks their 'reasonable' proposal. Just a reminder that the middle east was a very different place only 50 years ago - and of Nasser's innate charisma.
TSA Luggage Lock Master Keys Have Been Compromised Since 2014
Mike Huckabee: The Dred Scott Decision is Still the Law of the Land You Know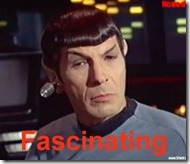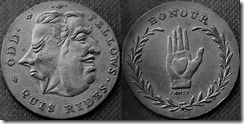 Daddies Beware: Raising A Ballerina Will Cost You $100,000
Note: Does not include cost of anorexia treatment.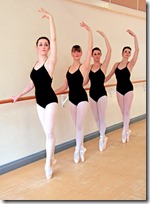 The Hottest Jewish Women Under 40
I wonder if that NYT Jew Tracker will work on these ladies.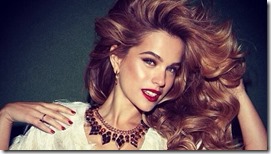 Unicorn Woman Ready to Lose Her Horn
As Xiuzhen cannot sleep, and the tumor bleeds occasionally, doctors are ready to operate and remove the unicorn horn from the woman's head. However, her family is concerned that the 87-year-old may not recover from the surgery and are looking into alternative treatments. Fellow villagers are happy that the surgery has been postponed, feeling that they need more time to come up with a new nickname since calling a hornless Xiuzhen 'horse woman' wouldn't make much sense. Plus, China already has a horned goat woman, so the new moniker will take some creativity.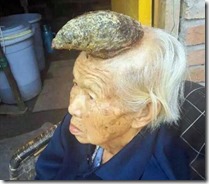 Yahoo group. That is all.
Come on be a smartie and join the yahoo group party! For the children. Why do you hate children?
And my lo-fi Twitter spew.
Tonight's post brought to you by it's a mystery explained the frog: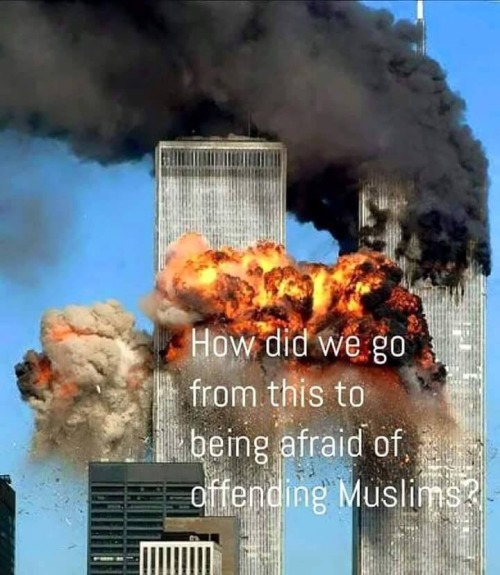 Notice: Posted by permission of AceCorp LLC.  Provided "as is" without any warranties expressed or implied. Note: This ONT was created in a facility that also handles nuts. Happy-fun ball status: not amused.
For the record I just want to point out that this ONT had zero Yoko content. So there's that.

posted by Maetenloch at
11:13 PM
|
Access Comments