« 50 Spies Aver: The Intelligence on ISIS Was "Cooked" To Become "Happy Talk" To Support Obama's Spin that ISIS Is JV and Being Handily Beaten
|
Main
|
Morning Thread (9-10-2015) »
September 09, 2015
Overnight Open Thread (9-9-2015)
Obama has proudly proclaimed himself a citizen of the world. These aren't idle words. As Elliott Abrams has demonstrated, Obama's presidency reflects a desire to transcend merely American interests. Unfortunately, the Syrian crisis shows that Obama doesn't measure up as a citizen of the world, either.

-- Paul Mirengoff of PowerLine
I asked a Leftie friend of mine "Do you think the email situation will affect Hillary's presidential candidacy?"  There was a dead silence, followed by a firm "No."

From my friend's pause and then that brief answer I inferred one of two things:  (1) Relying primarily on intermittent readings of the MSM, my friend had no idea what "email situation" I was talking about or (2) my friend knows about the email thing but couldn't care less because it matters only that Hillary get into the White House.  Either answer goes a long way to highlighting the fact that we have an uninformed electorate that is blindly loyal to a political party.

-- Bookworm
Modern journalism is all about deciding which facts the public shouldn't know because they might reflect badly on Democrats.

-- Jim Treacher
269 Mike, the worst thing about the Googlemobile is that it tattles on you at FB about where you've just been.
-----------------

Pro tip. Always have the car deliver you to an 'acceptable' address. Then pull the battery from your cell phone pass through a bar and out the back door to give the car the slip.
Don't ask me how I know this.

Posted by: Mike Hammer, etc., etc. at September 09, 2015 12:24 AM (9mTYi)
273 >>>Pro tip. Always have the car deliver you to an
'acceptable' address. Then pull the battery from your cell phone pass
through a bar and out the back door to give the car the slip.
Don't ask me how I know this.
Posted by: Mike Hammer, etc., etc. at September 09, 2015 12:24 AM (9mTYi)<<<

You'll never fool me like that again, Michael.

Posted by: K.I.T.T. at September 09, 2015 12:25 AM (ChYy4)
How Much Does South Carolina Love Lindsey Graham?
Well according to the latest polls Graham Fever is running at 3% +/- 3%. On the plus side there are at least 15-20% of South Carolinians who don't want him to drop out of the race.
Federal Investigators Decline to Prosecute Mrs. Carlos Danger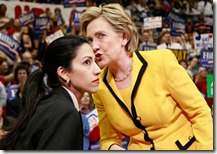 Denmark Halts Trains to Germany Over Refugees
Why Does Germany Want So Many Refugees Anyway?
For der Arbeit.
German Chancellor Angela Merkel has said that Germany will take 800,000 refugees this year and 500,000 annually over the next several years. Merkel no doubt will receive acclaim for humanitarianism, while nations that balk at taking refugees will be denounced.

I don't doubt that there is a humanitarian component to Merkel's decision, and in some respects her willingness to take in so many refugees is a feel good story. But keep in mind that Germany has an economic interest in bringing in young workers, and that this interest isn't mirrored in many other EU member states.

Germany faces a severe labor shortage, both short-term and long-term. A study by the Robert Bosch foundation suggested that Germany's workforce could shrink by about 6 million by 2030.

The main cause of the labor shortage is, as one would expect, population decline.

...Population decline in Europe isn't confined to Germany. As the Telegraph suggests, however, Germany represents a special case.
Worst Girlfriend Ever Charged With Involuntary Manslaughter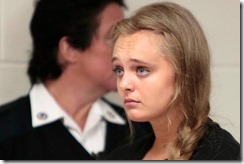 US Virgin Islands Governor Declares State of Emergency Due to Gang Warfare
Or looking at the police blotter what Detroit and Baltimore would call a quiet, peaceful Wednesday.
Remembering Back When Harvard and Yale Took Naked Photos of All Their Freshmen Students
For science or something.
Somewhere out there is a naked photograph of Hillary Clinton.

Between the 1940s and the 1970s, several ivy league colleges had a very strange requirement for all their incoming freshmen students. Harvard, Yale, Wellesley College, Vassar as well as Brown University, were among the elite American colleges that asked all the young men and women enrolled in their first year, to pose nude. Thousands and thousands of pictures were taken of students, including such notable names such as George Bush, Diane Sawyer, Meryl Streep and Hillary Rodham Clinton.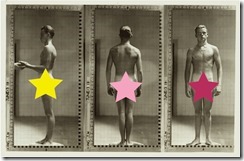 A Worthwhile Canadian Initiative Part III
How Bird Flu May Limit McDonald's All-Day Breakfast
Champagne Cork Mishap Forces Plane to Make Emergency Landing
Kind of amusing even if they're contenders for a Darwin Award.
Did Walt Disney Really Say Kurt Russell's Name Before He Died?
Status: FALSE. But he clearly was thinking about him in his final days.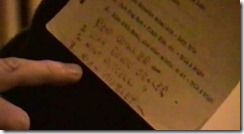 13 Fascinating Facts About 'The Thing'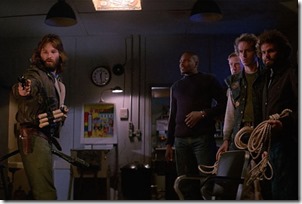 The Group knows your sins but doesn't care.
Tonight's post brought to you by these effing berries will change your life: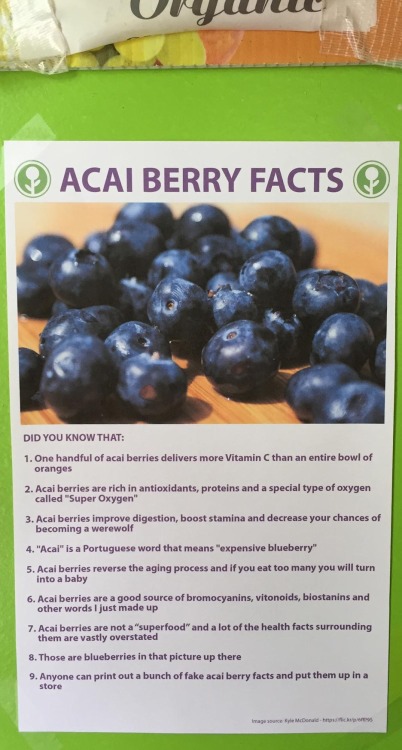 Notice: Posted by implicit permission of AceCorp LLC who ain't liable for nothin. Please e-mail overnight open thread tips to maetenloch at gmail. In case of irritation, flush eyes with cold water, flail about madly, and consult your physician.

posted by Maetenloch at
11:19 PM
|
Access Comments