« Emergency Provisional ONT
|
Main
|
Top Headline Comments »
September 03, 2015
Overnight Open Thread (9-3-2015) – Weekend at Buzzion's Edition
Indeed, a major source of objection to a free economy is precisely that it...gives people what they want instead of what a particular group thinks they ought to want. Underlying most arguments against the free market is a lack of belief in freedom itself.

-- Milton Friedman
I do not believe that the solution to our problem is simply to elect the right people. The important thing is to establish a political climate of opinion which will make it politically profitable for the wrong people to do the right thing. Unless it is politically profitable for the wrong people to do the right thing, the right people will not do the right thing either, or if they try, they will shortly be out of office.

-- Milton Friedman
One of the many reasons people detest Boehner and McConnell is this very same thing: lack of energy. They must have done something to get to their present positions - something rather Machiavellian, I'd imagine. But it certainly doesn't come across in anything that would give people the impression that they will fight for them. They don't just fail to walk the walk, they fail to talk the talk.

-- Neo-neocon
F*ck Your Rules: Why I've Decided I'm Going to Have Fun All The Time (via Insty)
Can You Spot Why These Posters Are #Problematic?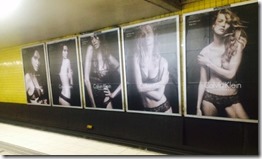 Pop Quiz: What is Currently the Most Murderous City in the US? Answer here: Baltimore
Songs About Occupations Vol. III
It's scary how catchy this version is and how well it works.
And a little trivia:
"The girls, bless their little cotton socks, were very young, very inexperienced," Rushent continues, "and while both of them would mature into really good singers, back then they could barely sing their way out of a paper bag. ...Sue must have done about 60 takes of the verse to 'Don't You Want Me', but not once did she complain.

"Towards the end, we were getting so close to what we wanted, and Sue was starting to get a bit fatigued and pissed off, at which point the door to the studio opened and my four-year-old son James - who's now the lead singer with Does It Offend You, Yeah? - walked in stark-bollock naked except for a pair of green Wellington boots with frog faces on the toes and went, 'Allo!' Sue just cracked up, it broke the ice, and the next take we got the one missing line I was after: 'I was working as a waitress in a cocktail bar, that much is true.' So, thank you, James. He was a producer even back then."
Read The Treason of the Professors Before It Gets Memory Holed
VDH: How Illegal Immigration Finally Turned Off the Public
It is still common to find at immigration rallies thousands of Mexican flags, with far fewer - if any - American flags. Illegal aliens do not just root for visiting Mexican sports teams, but go the extra mile of booing the American opposition.

The message is incoherent: "I will salute the country that drove me out but less so the one that welcomed me in." In fact, the entire narrative of illegal immigration has become unhinged. The vocabulary of protest is never aimed against the nation that forced them out, only against the one that most generously welcomed them in.

Nowhere is this disconnect more evident than in the university, where two antitheses are promulgated. Even as the various Chicano and Ethnic Studies departments indoctrinate students with the supposedly sinister history of the United States, they simultaneously champion the rights of the illegal aliens to enter, reside, and stay in the odious country they have just damned. The message makes little sense. Millions of Americans have finally caught on to the incoherence, and feel that ingratitude is among the worst of all sins.
Does The Hispanic Vote Even Matter For the GOP?
When you look at their marginal effects on election outcomes, the answer seems to be no.
First, note the limited electoral impact of Hispanic voters. All other things being equal, Republicans would have to fall to 8 percent of the Hispanic vote before another state flips to the Democrats (they would lose the popular vote by almost 10 points in this scenario). For all the talk of Texas potentially voting Democrat, that doesn't happen until Republicans drop to 5 percent of the Hispanic vote.

On the other hand, Republicans would have to win 49 percent of the Hispanic vote to win the popular vote (with other vote shares and turnout rates being equal to 2012), but they would still lose the Electoral College, 289-249. Republicans would have to improve to 63 percent of the Hispanic vote before they would win the Electoral College. This is, incidentally, similar to findings from FiveThirtyEight in 2013.
Who Needs A Wall When You Have Obamanomics
In 2012, 5.9 million unauthorized immigrants from Mexico lived in the U.S., down about 1 million from 2007. Despite the drop, Mexicans still make up a slight majority (52% in 2012) of unauthorized immigrants. At the same time, unauthorized immigration overall has leveled off in recent years. As a result, net migration from Mexico likely reached zero in 2010, and since then more Mexicans have left the U.S. than have arrived.
FBI Explains Why a Southwest Airlines Flight Was Diverted and 6 Passengers Arrested in Amarillo
The six, said to be members of a San Diego area soccer team, were subsequently arrested and charged with "interference with a flight crew and abetting."

Basically, according to Hendricks per Southwest, the passengers -Khalid Yohana, 19; Wasim Imad Shaker, 23; Essa Solaqa, 20; Ghazwan Assad Shaba, 21; Jonathan Khalid Petras, 20; and Saiman Hermez, 19- were refusing orders from the flight attendants, challenging their authority and being mean to other passengers.

..."They accused the attendants of being racist" and called the second flight attendant a "pig" as she walked away. The passengers then told a third flight attendant "that they could do whatever they wanted to because they bought a ticket."
Hey come on they bought tickets so it's not like Earth laws even apply anymore.
Blowing Up Stuff With Granddad's Bomber
And blowing it up good, and on target and cheaply.
Related: Reviving America's Nuclear Culture
Germany's Jugenwort (Youth Word) of 2015
Merkeln - to be unable to take decisions or give your own opinions and can be used to describe someone who just stays there without doing anything
Rumoxdieren - to chill
Earthporn - beautiful landcape
Smombie - people who go spellbound by mobile phone on the road and do not look where they're going
Glinda the Good Witch and the Original "Victoria's Secret" Beauties of the 1920s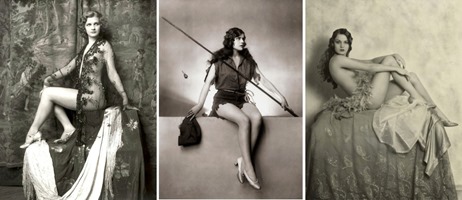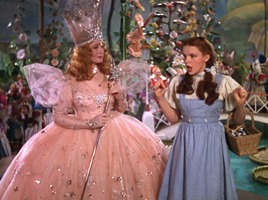 Hey Do You Have a Fetish About Aliens Implanting Their Eggs in You With Their Sexy Ovipositors?
Well then there's a site with the perfect products for you.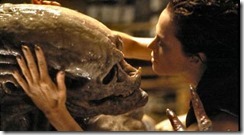 Hero Braves Dangerous Apartment Complex Fire To Rescue Rack of Ribs, Also Some People; The Ribs Are Okay
A Fresno, California, man is being hailed a hero online after confronting a potentially deadly apartment complex fire to save his wife, child - and his rack of ribs.

In an interview with KPMH Fox 26 News right after the daring rescue, Robert Wright said he was barbecuing a rack of ribs at 3 A.M. - a completely normal thing to do - when he saw flames coming out of the window of the apartment next door.

"Only thing I think first man, 'make sure them ribs is right' and I ran in and got my family man, and brung everybody out safely," Wright said in the interview.

His priorities might not seem to check out at first but, as Wright said, "I thought about my ribs like, I ain't gonna' let my ribs burn and stuff 'cause I take pride in what I do man, it's like three o'clock in the morning and I was hungry."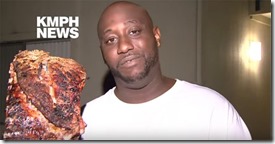 19 Must Try Street Food From Around The World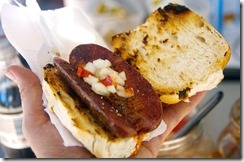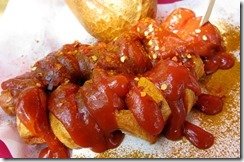 Yahoo group. That is all.
Come on be a smartie and join the yahoo group party! For the children. Why do you hate children? Well okay yeah but still.
And my lo-fi Twitter spew.
Tonight's post brought to you by the one decent thing Jimmy Carter ever did: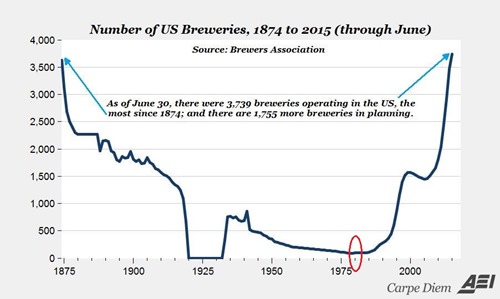 Notice: Posted by permission of AceCorp GmbH. Please e-mail overnight open thread tips plus $5 for access to maetenloch at gmail. Taunt happy-fun ball at own risk. Management not responsible for any libelous statements or unwanted pregnancies. Mannequins are for display only.

posted by Maetenloch at
11:21 PM
|
Access Comments