« A Sheep Named "Defiance"
|
Main
|
Morning Thread (8-25-2015) »
August 24, 2015
Overnight Open Thread (8-24-2015) - You'll Get Content And You'll Like It Edition
Farghadani is one of millions of women whose basic rights are being ruthlessly violated. In countries like Iran, Yemen, Egypt, and Cambodia, women are struggling for freedoms most women in the West take for granted.

But American feminists are relatively silent about these injustices - especially feminists on campus. During the 1980s, there were massive demonstrations on American college campuses against racial apartheid in South Africa. There is no remotely comparable movement on today's campuses against the gender apartheid prevalent in large parts of the world. Why not?

Today's young feminist activists are far too preoccupied with their own supposed victimhood to make common cause with women like Farghadani.

-- Christina Hoff Sommers
Blasphemy laws are ridiculous, outdated, historical anachronisms. But what's interesting is, in Britain, for example, we no longer have blasphemy laws - that was seen as being a great step forward... - but what they did was introduce hate speech laws instead.

So we...no longer have old-fashioned religious blasphemy laws, we have a kind of secular blasphemy laws: there are new [rules] you are allowed not to break, there are new groups you are not allowed not to offend ...and in many ways, more insidious and pervasive than blasphemy ever was - which was a dead law on the statute books for most of the last 100 years.

-- Mick Hume of Spiked!
The Other American Hero During the French Train Attack
He was one of the first to rush the gunman - unfortunately before his guns jammed - and got shot in the neck. He was commended by French President Francois Hollande for his courage but alas wasn't awarded a Legion of Honor.
Mark Moogalian, who is reportedly a 51-year-old academic originally from Midlothian, Virginia, spotted a suspicious passenger while traveling on the Amsterdam to Paris train Friday.

"My husband told me that he had seen someone strange because he had entered the toilets with his suitcase and it lasted a long time," Moogalian's wife Isabelle told Europe1 radio Monday. "A little while later the guy came out and that's when he saw that the guy was carrying a gun."

Isabelle Moogalian, who was also aboard the train, said her husband spotted the gunman "being grabbed from behind by a different person" - thought to be a 29-year-old French banker who has chosen to stay anonymous.

Mark Moogalian told his wife to "go" and then "rushed towards the gunman to remove...the Kalashnikov."

She added: "I did not see my husband get shot, it happened too quickly and I was pretty much hiding behind seats. But I look at my husband through the seats at an angle and he looked straight at me and said, 'I'm hit!' . There was blood everywhere. I ran towards him and I could see that he a wound on his back, I then saw another wound by his neck."
Moogalian is still in the hospital recovering from his neck wound and three broken ribs along with other unspecified injuries. Spencer Stone, the 23-year-old U.S. airman, saved Moogalian's life by stopping the hemorrhaging from his gunshot wound in the neck until paramedics arrived.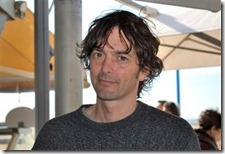 WFB: Why Airman Spencer Stone Deserves the Silver Star
Meanwhile the Terrorist, Ayoub el Khazzani, is Dumbfounded That He's Considered to Be a Terrorist
According to him he was just a hungry, down on his luck guy looking to rob some rich people on a train with a gun he happened to find in a park. You know - the kind of bad luck misunderstanding-based set of circumstances that could happen to well anyone.
Arthur Brooks on What Your Vacation Says About You
There's a surprising amount of research on vacations, and what aspects are satisfying. To begin with, vacation planning tends to bring happiness. Research in the journal Applied Research in Quality of Life shows that people actually derive most of the happiness from their vacations in the planning phase. On its own, this finding would seem to recommend lots of planning time and the creation of a complex itinerary, rather than a spontaneous getaway.

But if byzantine, hyper-planned trips bring great joy in the planning, they risk yielding almost no happiness in the taking. Research cited by the Harvard Business Review shows that people derive little to no happiness boost from vacations they perceive as stressful. Jam-packed itineraries and tight connections may look exciting on paper, but they could end up meaning you return no happier than when you left.

Only people with simple, relaxed trips seem to get a happiness boost. Think of this as the Vacation Paradox: You have to choose between being happy beforehand, or happy afterward. Sorry.
Vacations also say a thing or two about one's country of origin. In America, the icebreaker conversation topic with a stranger is usually, "What do you do for a living?" In Europe, this would be about as interesting and relevant as, "Do you floss every day?" No, for Europeans, the fallback topic is always, "Where are you going on vacation this year?" Everyone has an answer, usually involving weeks and weeks at the beach or mountains.

The data on vacation provide support for the aphorism that Americans live to work, and Europeans work to live. The average private sector American worker is offered just 16 days of paid holiday and vacation each year and has no legal guarantee to any time off. Compare this to Italy (31 days), Spain (34 days), and Portugal (35 days).

You might be rolling your American eyes at these statistics, noting, for instance, Spain's 23 percent unemployment rate. But having lived in Spain for years, I can assure you that calling attention to the relationship between mandated voluntary idleness and involuntary idleness, or unemployment, elicits reactions that run from confusion to contempt. So just keep it to yourself, and get back to work.
The Obamas Gleefully Return From Vacation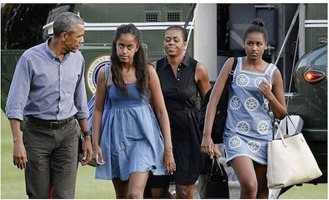 Massacre Averted at a...Pokemon Convention
OMG!!
Boston police arrested James Austin Stumbo, 27, and Kevin Norton, 18, on Saturday "because of threats of violence made over social media." When police searched Stumbo and Norton's vehicle parked in a garage several blocks from the Pokemon event, they found a shotgun, an AR-15 assault rifle, a hunting knife, and 250 rounds of ammunition.

Stumbo and Norton are charged with several firearm charges including unlawful possession of a firearm and unlawful possession of ammunition.
Or maybe not so much. The 'threats' issued by the men seem rather lame and out-of-contexty.
Just how serious was this? The Daily Beast (linked above) captures some of the Facebook chatter, including a remark about "killing the competition, while the Washington Post gives a little more context to the remarks. A July 30th Facebook post said, ""Boys an girls this is going to be a guns and stripper weekend!!!" after Stumbo won $1000 at an earlier Pokemon event, which he apparently meant as an explanation for where the money would go.
Their biggest mistake seems to have been attending a Pokemon convention publicly followed by bringing guns into Massachusetts.
Frisky Declares "Call Me Caitlyn" Halloween Costume Transphobic and #Problematic
It's only August and this year's crop of offensive and #problematic Halloween costumes are already starting to roll in. AnytimeCostumes.com is selling this "Call Me Caitlyn" costume in its men's section, offering dudes (well, the costume is "unisex" but let's be real) the chance to "dress as the softer side of the popular Olympian," aka Caitlyn Jenner, in an outfit based on her Vanity Fair cover look. The description for the costume tries to disguise its transphobia by couching it in compliments about Jenner's "picture perfect look," but the fact remains that Caitlyn is a whole human being, and a woman specifically, not the "softer side" of the former Bruce Jenner.

While dressing up as a celebrity in an iconic look is generally totally acceptable for Halloween, it is NOT okay to turn a marginalized person's identity into a costume "to get a few laughs out of your friends."
Eh. Either way it's a guy in a one piece with a sash. But apparently one is super special and protected while the other is a bad, bad person and even worse, #problematic.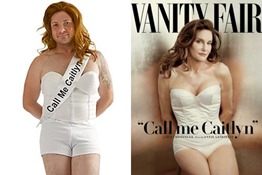 Black Lawmakers Attack Core Component of Democratic Coalition
Asian-Americans may vote reliably Democratic but now they're also a key target of Democratic lawmakers who are calling for 'diversity' in 'mostly white' tech companies like Yahoo.
Yahoo's workforce is half-white. That's not "mostly," unless you take "mostly" to mean "the highest single percentage."* But that's a semantic point: the headline/lede are misleading because they want you to think that Yahoo has an abnormally or disproportionately high number of white employees. This is-and I can't stress this enough-total poppycock. Indeed, if we look at the population as a whole, whites are actually underrepresented at Yahoo. Massively so. Non-hispanic whites make up 63 percent of the American population, well more than the 50 percent at Yahoo. Asians, meanwhile, make up about five percent of the general population but 39 percent of Yahoo's workforce.
Meanwhile 2/3 of black respondents to a Rasmussen poll say that 'All lives matter'.
Uniformed Police Officer Kicked Out of Chuck E Cheese Because of Their No Gun Policy
Twitter Blocks API Access For Sites Monitoring Politicians' Deleted Tweets
Google Ordered by EU Court to Censor Even Search Results About "Right To Be Forgotten" Removals
Chinese TSA Vs. Woman With a Bottle of Cognac
Advantage: No one.
Unsubstantiated Internet Rumor of the Day: All-CGI Grand Moff Tarkin to Play Central Role in 'Rogue One'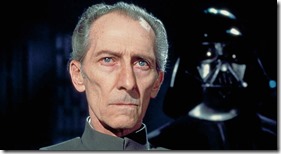 Court Decides Terrence Howard's Ex-Wife Blackmailed Him Over His Penis Size, Overturns Divorce Agreement
The Yahoo AoSHQ group - it's got electrolytes and shit.
And my twitter thang.
Tonight's post brought to you by the freak show around us: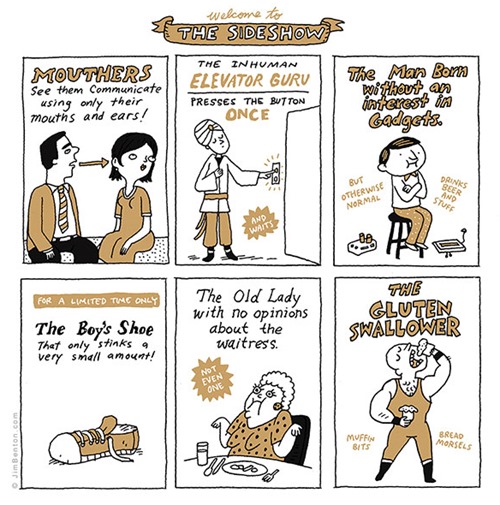 Notice: Posted by permission of AceCorp LLC. Please e-mail overnight open thread tips to maetenloch at gmail. Otherwise send tips to Ace. The Surgeon General of the United States warns that ONT consumption by pregnant women may result in fetal injury, premature birth, low birth weight, and general snarkiness.

posted by Maetenloch at
11:01 PM
|
Access Comments