« G-Men: We Might Prosecute "Ma" Clinton
|
Main
|
Morning Thread (8-20-2015) »
August 19, 2015
Overnight Thread 08/19/2015 - A Little of This, A Little of That Edition [Weirddave]
Bad news kidlets, tonight there is only one ONT, not three. Lets get things started by getting Trump out of the way. Many of y'all have seen this clip from the Iowa State Fair, where Trump gave helicopter rides to children. See candidates? This is how you connect with people (if you're rich and have your own customized Sikorsky S-76B helicopter). One of the kids made the natural connection: A billionaire from Gotham, a groovy hi-tech helicopter...."Are you Batman?" he asked Trump.
Frankly that clip humanized Trump a lot IMO, but we'll leave Trump in his helicopter, along with whatever hi-tech toys he might have in a cave beneath stately Trump Tower, and turn our eyes a little closer to home to talk about Baltimore's Batman.
Batman's real, and he mainly hangs out with kids in the hospital

Police pulled a man over on Route 29 in Silver Spring recently because of a problem with his plates. This would not ordinarily make international news, but the car was a black Lamborghini, the license plate was the Batman symbol, and the driver was Batman, dressed head-to-toe in his full superhero uniform.

...

Batman told officers his real name was not Bruce Wayne but Lenny B. Robinson, and that his real tags were in the car. (He was not ticketed then, but has been before, for a heavy bat foot.)
Batman is a businessman from Baltimore County who visits sick children in hospitals, handing out Batman paraphernalia to up-and-coming superheroes who first need to beat cancer and other wretched diseases.
…

...

Batman began visiting Baltimore area hospitals in 2001, sometimes with his now-teenage son playing Robin. Once other hospitals and charities heard about his car and his cape, Batman was put on superhero speed dial for children's causes around the region. He visits sick kids at least a couple times a month, sometimes more often. He visits schools, too, to talk about bullying. He does not do birthday parties.

I love stories like these, to me they represent the best of what it means to be an American. One guy, worked his ass off, became successful and now he spends lots of his own money and time to make things better for sick children. Sadly, we lost Batman this past weekend.
Lenny Robinson, 51, known as the "Baltimore Batman," died after being hit by a car Sunday night. According to Maryland State Police the Owings Mills resident was struck by a car on Interstate 70 near Hagerstown after his batmobile broke down. Robinson had been in South Charleston this past weekend, working at Summerfest, according to Bob Anderson, executive director for South Charleston's Conventions and Visitor's Bureau.  Robinson had been working at Summerfest for the past three years. Troopers responded to the scene around 10:30 p.m. and confirmed that a pedestrian was struck by a vehicle and was pronounced dead at the scene. Investigation revealed that Robinson's batmobile had engine trouble and stopped partially in the fast lane. Police said Robinson was checking the engine while standing in the fast lane of eastbound I-70. A Toyota Camry struck Robinson's car and Robinson causing him fatal injuries. The driver of the Toyota Camry was not injured.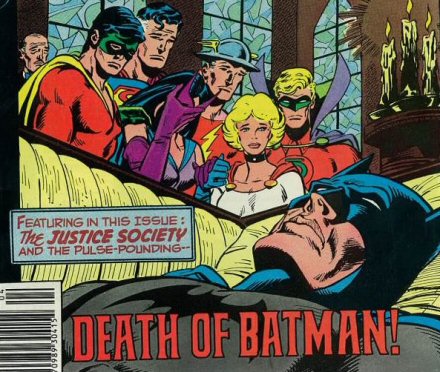 Rest in Peace, Hero.
Also in that vein, Gingy lost her mentor, friend and riding instructor, Stephen N. Briggs, U.S.M.C. (ret) this past weekend. Steve succumbed to injuries sustained during a run in with that deadliest of creatures, and old lady in a mini-van. Gingy will tell you that Steve's always there when she rides, on her shoulder, keeping her safe. She calls him her Great Gazoo. Vaya con Dios, amigo.
This is #Birdland

From SB Nation:
Hailey was born with Poland Syndrome, a rare congenital disease that causes underdevelopment in the pectoral muscle and oftentimes also affects fingers on one side of the body. In Hailey's case, her right pectoral muscle is completely flat and her right hand is deformed in a way that makes it near impossible for her to grip things, such as a baseball. Fortunately she isn't in much pain at all, according to her mom.
Big props to @UNLVEngineering, who designed the robotic hand that allows Hailey to grip.
Headline of the Week
From the Daily Mail, of course.
Japanese boxer, 24, bursts into lawyer's office, cuts off the 42-year-old man's penis with garden shears and flushes the organ down the toilet after discovering wife's affair.
Now that the Ashley Madison data has been released, I wonder if we'll see more of this. Speaking of Ashley Madison....

Your Tax Dollars at Work
Hackers Post Stolen Information From Ashley Madison
Pull quote: "the data file was 35 GB, including an email database of 36 million entries. Of those entries, 15,019 used either a .mil or .gov email address."
On the other hand, that means that only roughly 1 in 2500 AM users had a government email. Maybe our public servants are extra virtuous?
a May 2014 inspector general's report on federal employees watching pornography while at work. The report revealed a top-level employee at the Environmental Protection Agency was viewing as many as six hours of pornography a day in his office on his government computer.
Maybe not.
Penn Jillette on compassion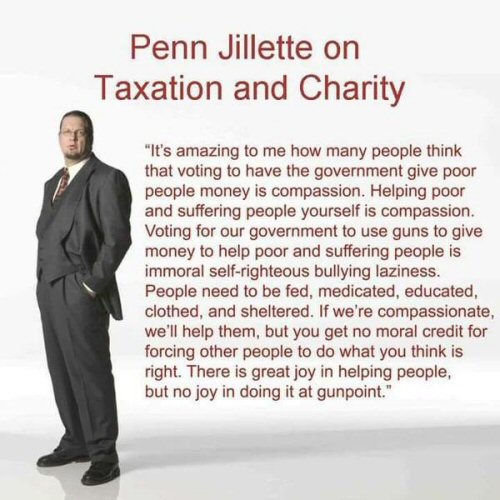 I've always liked Penn. Even though he's a member of the Atheist Smart Set™, he seems to have a core of humility and a passion for truth that makes him ruthlessly even handed. I once asked him on Twitter why he exhibited such vitriol towards Christianity, which at worst would simply call him a sinner, and ignored Islam which actually does do all of the things that he attributed falsely to Christianity. He answered "Because I have a family", so props to him for honesty, if not courage. I did lose a bunch of respect for him however (something that he shares with all anti-theist libertarians in my eyes).OOOOH! You're attacking a religion whose adherents are required by doctrine to ignore the attack and forgive the attacker. Whose the big strong intellectual? You are! You are! Take on the Islamists for their constant flouting of your professed enlightened principles and then we can talk about how committed you are to "logic and reason".

There are Strange Things Done in the Midnight Sun
Move over demonsheep. As crazy as our elections down here can be, we've got nothing on our neighbors to the north. Meet Wyatt Scott.
I did not know that Canada was threatened by dragons and giant robots. Maybe this Wyatt Scott IS what Canada needs right now.

Who was that mysterious middle-aged bald guy that appeared in like EVERY early '80s MTV video?


Your Tax Dollars at Work, Part II
A family in public housing makes $498,000 a year. And HUD wants tenants like this to stay.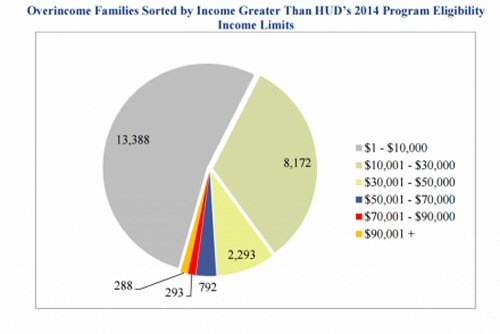 Now, that's only about 25000 people, and some may argue that that isn't a lot compared to the number helped by the program. Wiki puts the number of households receiving section 8 assistance at 4,800,000. 25000 is a fraction of that. Still, it is just one program, and I am sure that those 25000 cost the taxpayers millions of dollars per year, and if you read the linked article, you'll see that HUD has no program for removing them from the dole. Multiply that by thousands of government programs, and you begin to get the idea of the massive amounts of money hemorrhaging from the government due to simple bureaucracy. That's a basic problem with government, it's always someone else's money being spent. Nobody is careful with someone else's money.
This Just In: Republican War on Kids! Marco Rubio Attacks Innocent Child!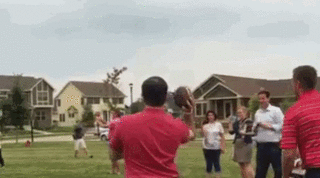 Ready for Biden?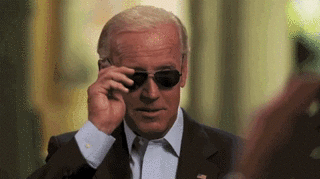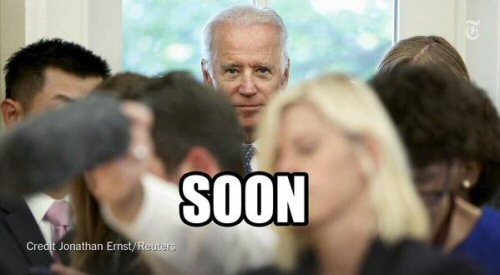 Like a Boss
Doggie Vine

Tonight's ONT was Made in America...
...and brought to you by a picture of the Baltimore riots that you didn't see in the MSM: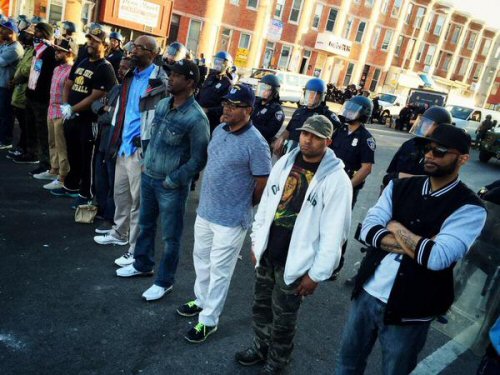 Love each other fellow babies.


posted by Open Blogger at
10:11 PM
|
Access Comments