« The Truth about H-1B Visas
|
Main
|
SENATORS RUBIO, KIRK: OBAMA IS SENDING SECRET LETTERS TO FOREIGN GOVERNMENTS PROMISING THAT NO ACTION WILL BE TAKEN AGAINST THEM IF THEY DO BUSINESS WITH IRAN »
August 19, 2015
AP: UN-IRAN DEAL WILL PERMIT *THE IRANIANS* TO "INSPECT" THEIR OWN MILITARY NUCLEAR SITE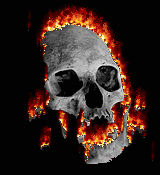 I'm sure they'll be inspecting themselves super-hard.
Iran, in an unusual arrangement, will be allowed to use its own experts to inspect a site it allegedly used to develop nuclear arms under a secret agreement with the U.N. agency that normally carries out such work, according to a document seen by The Associated Press.

The revelation is sure to roil American and Israeli critics of the main Iran deal signed by the U.S., Iran and five world powers in July. Those critics have complained that the deal is built on trust of the Iranians, a claim the U.S. has denied.

The investigation of the Parchin nuclear site by the International Atomic Energy Agency is linked to a broader probe of allegations that Iran has worked on atomic weapons. That investigation is part of the overarching nuclear deal.
Parchin is a suspected nuclear testing site, with emphasis on the conventional-explosives implosion aspect of nuclear bomb research.
A major and difficult part of a nuclear bomb is setting off a sphere of conventional explosives which surround the nuclear fuel in the center; the explosives have to go off completely simultaneously, and, if done properly, will use explosive shock force to crush the nuclear fuel to a critical density. (If the explosions are not perfectly simultaneously, a "hole" in the explosive shock shell opens and the explosion just goes out that hole, without crushing down on the uranium.)
I think simultaneously neutrons are shot into the fuel to start the chain reaction.
In November 2011, the IAEA reported that it had "credible" information that Parchin was used for implosion testing.[38] The IAEA sought additional access to Parchin, which Iran did not grant.
The Iranians will be permitted to use their own "experts" to check on themselves and make sure they're not doing experiments in this key area of fission ignition.