« Carly Fiorina's Answer to Katie Couric on Climate Change
|
Main
|
So, Ben Carson Was in the Farrelly Brothers Little-Remembered Conjoined-Twin Comedy "Stuck On You," Playing Himself »
August 12, 2015
Overnight Open Thread (8-12-2015) - Long and Uncut Edition
"The earnestly naive Bernie Sanders is who the Democratic party wants to be. The corrupt and venal Hillary Clinton is who they are."
There are two words we are opposed to: illegal and alien. There is no such thing as an illegal person, and there is no such thing as an illegal alien. All workers in this country, whether documented or undocumented, pay their taxes and do their fair share. We are a nation of immigrants, and anything that connotes a negative implication of being an immigrant is antithetical to the idea of the American dream.

-- Tim Paulson, executive director of the San Francisco Labor Council, who wants to ban both words
"If you're a bitch, you're probably not going to like us," he says. "If you're a ho, you probably don't like us. If you're not a ho or a bitch, don't be jumping to the defense of these despicable females. Just like I shouldn't be jumping to the defense of no punks or no cowards or no slimy son of a bitches that's men. I never understood why an upstanding lady would even think we're talking about her."

-- Ice Cube in an interview with Rolling Stone attempting to clear up the common misconception that NWA was misogynist
For those unclear on the distinction between the two let this classic scene from the 1994 mockumentary on NWH, Fear of a Black Hat, clarify it for you (warning: language):
If you enjoyed that scene, you'll probably like this one and this one as well.
Last of the WWII Dambusters Passes Away
On the night of May 16, 1943, a squadron of bombers set out from Britain to conduct strikes against heavily fortified dams in the Ruhr Valley of Germany, using bombs that bounced on the water before exploding. Of the 133 crew members who started the mission, only 77 returned.

The last surviving pilot of those who came back was John Leslie Munro, who died Tuesday at 96 in Auckland, New Zealand.

His death, announced by the New Zealand Bomber Command Association on its Facebook page, elicited tributes from around the world, including in Britain and in his native New Zealand, for his role in the daring "Dambusters" mission that struck at the industrial heartland of the Nazi war effort and lifted Allied morale.

Mr. Munro, who was known as Les, was part of the Royal Air Force's 617 squadron, which was assigned to destroy three dams with specially designed bombs shaped like cylinders that had to be dropped from about 60 feet.
To get the bombs to fall to the base of the dam walls they had to be released at a precise height and distance from the dams and this required flying the bombers down the river at night in the face of enemy fire at 200 mph and just 60 feet - about the length of a Lancaster bomber's wing - above the water.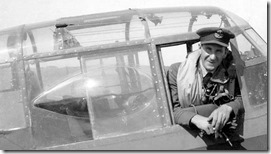 Most people know the story of the Dambusters' mission from the 1955 movie, The Dam Busters, that shows how professor Barnes Wallis struggled to get the RAF to take his idea of destroying key German dams with custom spinning depth charge bombs seriously, then how he and crew solved one by one all the technical problems, and culminating with the final climactic scenes when they make their attack runs on the German dams. 

I remember seeing it late one night when I was in high school and was surprised at how good it was. Despite the weak special effects by today's standards it's still a well done, classic war movie. In fact a young Steven Spielberg and George Lucas were also inspired by the film and you can clearly see a lot of The Dam Busters in the death star attack and trench runs in Star Wars. So much so that people have even overlaid the audio and video from each movie here and here and they both work.
For those interested in the historical details CDR Salamander recommends this documentary on it. I highly recommend it as well. It's an hour long and worth it. One of surprising facts from it for me was that Wing Commander Guy Gibson was just 24 years old when he led the mission. He had come from a broken, dysfunctional family and it was flying and the RAF that gave him the opportunity to overcome his unhappy childhood. It also turns out that the actual mission was even trickier than how it was portrayed in the movie.
Also here is an excellent lecture by James Holland that revises a lot of the revisionism that's grown up over the raid. It's titled 'The Dams Raid -- A Reassessment' but really it should be called 'The Dams Raid in Context'.
Ninth Circuit Gives Unmarried Couples Double The Mortgage Interest Deduction Available To Married Couples
Well as my mother used to say if you praise A but reward B, you tend to get a lot more B.
Is Trump's Surge Something Real or Just a Classic Early Election Season Bubble?
The key is whether he's still maintaining his lead two to three weeks from now. Plus everyone should remember that we're 15 months away from the general election and six months away from any primary contest. This is still the silly season.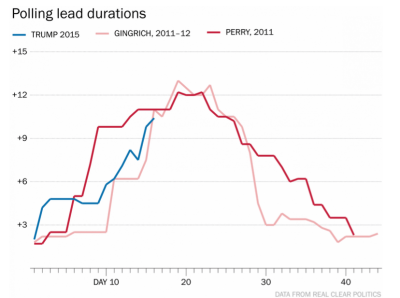 Arguing Palestinian Authority Operations Would Be Hurt, U.S. Intervenes in Terror Judgment For Americans Harmed by PA Terrorists
Because the most important thing in the world for the current administration is for the PA to keep operating. Even more important than standing up for Americans.
How Sweden Came to Be an Utterly Defenseless Nation
Through continual budget cuts, program cancellations, and ill-thought out military reorganizations to the point that they literally can not defend themselves against a determined attack by Latvia, much less Russia. The head of the Swedish military admitted as much back in 2013:
According to a 2013 statement by Sweden's Supreme Commander Sverker Göransson, Sweden can, at best and in five years, defend itself in one place for one week.
ATF Denies Being a Government 'Agency' to Avoid FOIA Compliance Requirements
FDA Loses Another Free Speech Case
It's one thing to approve a drug for use, it's another to criminalize informing doctors about the results of a drug study.
This case, Amarin v FDA, is especially egregious because the company wants to discuss with physicians the results of its own FDA-approved trial. Amarin has a fish-oil derived drug designed to reduce triglyceride levels and it already has approval to sell and market this drug in patients with very high levels of triglycerides. It also wanted approval to sell the drugs in patients with high (but not very high levels) and it conducted an FDA-approved trial that showed that the drug is safe and effective at reducing triglyceride levels in this set of patients.

Although the trial was successful the FDA, for reasons discussed below, refused to grant approval. Amarin isn't disputing the refusal but they wanted to tell physicians the results of the trial and then let the physicians and their patients decide whether reducing triglyceride levels is something that they want to do given currently existing evidence about triglyceride levels and heart attacks. The FDA threatened to pursue civil and possibly criminal charges but the court has now precluded the FDA from those pursuits.
French Couple Dies in New Mexico Desert, Son Survives
Every other year or so European hikers die in Death Valley from underestimating just how hot and deadly it can be. 100+ degrees, no shade, and no water are nature's way of telling you that maybe you should hike some other time.
A Milestone Reached: No Polio Cases in Africa for a Year
Remember the polio virus can only live in humans so no new cases means the virus is very likely eradicated from the area.
The 9 Most Badass Sedans in Automotive History
Well the 1984 Mercedes 190E and the 1986 BMW M3 still hold up style-wise, the others not as much.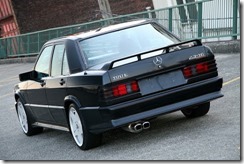 The Golden Age of Muscle Cars is Now
Well certainly in terms of performance:
"Back in the 1960s and '70s, we were looking at 300-, 325-horsepower engines. Now you've got 500-, 600-, even 700-horsepower," said Ken Gross, an automotive historian, museum consultant and journalist. "Never in my lifetime did I think I'd see the day when I could drive a 700-horsepower street car."

Even the least powerful of today's sporty cars - say a base V-6 Chevy Camaro, Mustang or Charger - could probably out-corner most 1960s muscle cars, which were renowned for their ability to accelerate, but not to turn or stop.

"We are living in the Golden Age of the performance car," said Matt Anderson, curator of transportation at the Henry Ford Museum and Greenfield Village. "The cars from the 1960s and '70s were good cars, but basic. Not as fast or sophisticated as today's cars. With new technology, improving fuel economy and reasonable gasoline prices, there's no end in sight."
There's just one problem - unlike the classic muscle car era the average person now can't really afford the new performance cars:
Affordability was part of what drove the first muscle car boom, and it's a major selling point for Detroit's modern performance cars. Prices for the Shelby GT 350 start at $49,170. You can get into a Challenger Hellcat or Charger Hellcat for $58,295 or $62,295, respectively. The Corvette ZO6 goes for $79,400. All prices exclude destination charges.
The Group knows your sins but doesn't care.
Tonight's post brought to you by final scene in the bunker: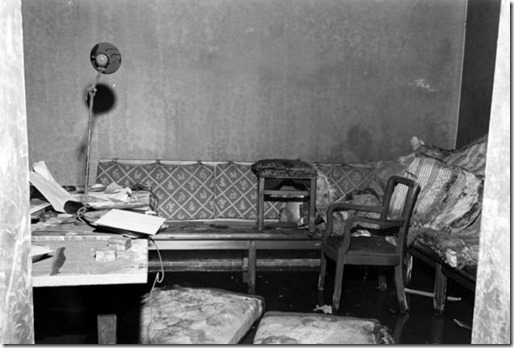 Notice: Posted by implicit permission of AceCorp LLC. Tonight's lucky numbers are 14, 8, 99, 62, and eleventy.

posted by Maetenloch at
11:21 PM
|
Access Comments