« Some Midday Links
|
Main
|
So The Government Declaration That Not Eating Breakfast Would Make You Fat, and It Turns Out They Had No Real Proof of That and Also It's Completely Wrong »
August 11, 2015
UPDATE: FBI SEIZES HILLARY'S THUMB DRIVES
Top Secret Emails Found In Private Accounts Run Through Hillary's Private Servers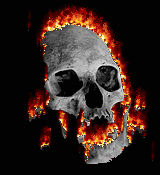 As pressure builds on Hillary Clinton to explain her official use of personal email while serving as secretary of state, she faced new complications Tuesday. It was disclosed her top aides are being drawn into a burgeoning federal inquiry and that two emails on her private account have been classified as "Top Secret."

The inspector general for the Intelligence Community notified senior members of Congress that two of four classified emails discovered on the server Clinton maintained at her New York home contained material deemed to be in one of the highest security classifications -- more sensitive than previously known.
UPDATE: AP: FBI "TAKES POSSESSION" OF HILLARY'S SERVER, LAWYER'S THUMB DRIVE:
The media's silence on this will be spectacular.
WASHINGTON (AP) -- A U.S. official says the FBI has taken possession of Hillary Rodham Clinton's emails, a few of which have been deemed to contain classified information.

The official is not authorized to be quoted by name and requested anonymity.


The official says the FBI recovered two thumb drives containing the emails from Clinton's lawyer, David Kendall.

Republican Sen. Chuck Grassley says two of the emails, which traversed Clinton's insecure home email server, were deemed "Top Secret, Sensitive Compartmented Information." That's one of the government's highest classifications.

That is indeed one of the highest level of classification. I think the only higher levels are levels of classification you're not even permitted to know the names of.
This compartmentalized information is what is called Codeword Clearance, I think: You have to be cleared by a special codeword to see the information. That is, it's not just top secret; it's like top secret/GOLDEN TEMPLE, with "GOLDEN TEMPLE" being the codeword of the compartment of information.
You don't just need a Top Secret clearance to see it -- you have to be cleared specifically for GOLDEN TEMPLE information.
So this is either the highest level of classified information, or the highest we know about. (Daniel Moynihan spoke of there being a higher level he couldn't even mention in a 60 Minutes interview.)
Update: KG, who sounds like he knows what he's talking about, writes:
Compartmentalized means you have to be 'read in' to that particular information.. you sit in a SCIF [I believe this is a room where you can read the secret information, but are not permitted to take notes or remove it; this is the "skiff" you hear about Congressmen reading the TPP info in--ace] of some kind, someone who is cleared to handle the information hands it to you, you read through it and then sign some paper work. You then are 'cleared' to read material with that particular code word. So, in other words, just because you have a TOP SECRET clearance does not mean you have access to any and all TOP SECRET classified material. Most TOP SECRET material has one or several code words attached to it. That way, only the people with 'need-to-know' have access and it limits the vulnerability of the information.

Hillary better be prosecuted for this. If she isn't, it is maddening and, personally, I think the whole system collapses. How could you prosecute someone else for a lesser offense after letting Hillary go. She is in deep doo-doo and must've believed herself untouchable due to her 'Clinton' name. This is jail-worthy stuff.
Update: The articles confused me speaking of both "Hillary's server" and a "private email account."
I wrote the emails were in Hillary's private emails.
AllahPundit suggests otherwise: he says that the emails were on her servers, in private emails used by her aids and such, and thus, in a way, "her accounts," but not actually her accounts. Like one of her henchmen's accounts.
I will go with Allah's more cautious reading for now. I have corrected the headline and article to reflect this nuance.
More:
I believe, from Wikipedia, that SI/TK are sorts of SCI information, but I'm not sure.
Confirmed: Schindler says yes, SI and TK are specific codewords in the SCI classification system. As you can see, SI = Special Intelligence and refers to signals intelligence (radio, telephone intercepts); TK = Target Keyhole and refers to satellite intelligence.
"NOFORN" means "NO FOReign Nationals," i.e., US citizens only, no sharing with foreign counterparts.
Whoops! Guess that last one's out the window!
Someone Asked... if "GOLDEN TEMPLE" was a real compartment.
Nah, I just made it up.
Well actually I didn't made it up.
I got it from here:
Huh. Okay, they say "bars and temples," and they say "golden cloister" (which I always thought was... um, oyster), but they don't say Golden Temple.
Oh well. Memory blends things together.