« State of Emergency Declared In Ferguson, Again, Amidst Gunfire
|
Main
|
Morning Thread (8-11-2015) »
August 10, 2015
Overnight Open Thread (8-10-2015)
As Australia transitions from a mineral export-based economy to a dance-based economy, it is clearly important to make certain that the dance sector is as stable as possible. Choreographer Lucy Guerin told the [senate] hearings [into arts funding] that to do otherwise would risk us "eventually severing the future of artistic development in Australia and setting us back 30 years." "It's that serious," she added, with all the gravity you'd expect from a choreographer addressing a bunch of senators.

-- Tim Blair in Sing and Dance for Tax Dollars
For the New Yorker's target audience, the equivalence of free speech advocates to "gun nuts" is clear signal of where they're supposed to fall on the argument. But all I can say is that if the "speech nuts" do as well as the "gun nuts" have done over the past couple of decades, we'll be in pretty good shape. And the lesson from the "gun nuts" is: Don't compromise, don't admit that there's such a thing as a "reasonable restriction," don't back down, and keep pointing out that your opponents are liars and hypocrites. And punish the hell out of politicians who vote with the other side.

-- Glenn Reynolds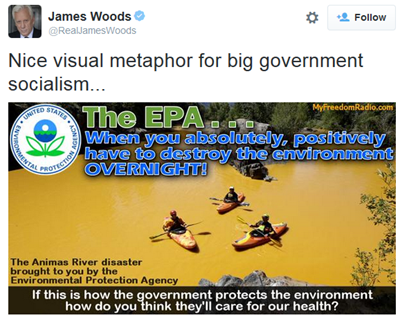 Tweet of the Day II - So Many Levels of Wrongness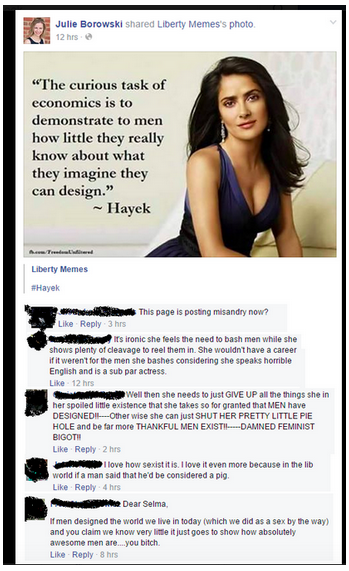 Our Best and Brightest: Obama Special Assistant Arrested After Stealing Gun, Shooting At Capitol Policeman After Sex
Odds that she'll ever serve even a half-day in jail: Approximately 0.00%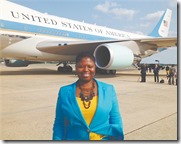 Atheist Minister Fighting United Church's Effort to Fire Her
Vosper made her views clear as far back as a Sunday sermon in 2001 but her congregation stood behind her until a decision to do away with the Lord's Prayer in 2008 prompted about 100 of the 150 members to leave. The rest backed her.

Things came to a head this year after she wrote an open letter to the church's spiritual leader pointing out that belief in God can motivate bad things - a reference to the Charlie Hebdo massacre in Paris.

"That didn't go over well," Vosper said. "(But) if we are going to continue to use language that suggests we get our moral authority from a supernatural source, any group that says that can trump any humanistic endeavour."
Well at a certain point you're no longer an actual church and are really just a social club with someone preaching their real religion - leftism. And it's fair for the church leadership to ask them to preach it under a different name.
RSM Locked Out of Twitter Again
Among the bien pensant it's a known fact that America's racial ills are all due to the South yet the WaPo points out that most of the current segregation and racial incidents in the US actually happen in the North.
In fact, many of the racial injustices we associate with the South are actually worse in the North. Housing segregation between black and white residents, for instance, is most pervasive above the Mason-Dixon line. Of America's 25 most racially segregated metropolitan areas, just five are in the South; Northern cities - Detroit, Milwaukee and New York - top the list. Segregation in Northern metro areas has declined a bit since 1990, but an analysis of 2010 census data found that Detroit's level of segregation, for instance, is nearly twice as high as Charleston's.

...In fact, the Northeast is the only region where the percentage of black students in extremely segregated schools - those where at least 90 percent of students are minorities - is higher than it was in the 1960s. Schools in the South, on the other hand, saw the segregation of black students drop 56 percent between 1968 and 2011.
Seattle Set to Pass a 'Gun Violence' Tax on Guns, Bullets
Since the power to tax is the power to destroy courts have generally frowned on taxes aimed specifically at constitutionally protected activities. We'll see how they view this.
Britain Struggles With Invasion of Fleas With Giant Penises. Also Illegal Immigrants.
In Dubai, Father Keeps Lifeguards from Rescuing Drowning Daughter to 'Save Her Honor'
Lt. Col. Burqibah added that the father of the girl did not want the rescue men to touch his daughter as they were strange men.

"The father was a tall and strong man. He started pulling and preventing the rescue men and got violent with them. He told them that he prefers his daughter being dead than being touched by a strange man."

He pointed out that this delay and fight with the girl's father cost the girl her life. She drowned.

"She died unfortunately, at a time when she had a chance to live, especially that the rescue men were so close to her to pull her out of the water."
He should have been more concerned with his own permanent dishonor at failing at the most basic, fundamental task of a father - and of a decent human being.
When You're Halfway up the Himalayas And an Earthquake Hits Leaving You Trapped, Who Do You Call?
Global Rescue that's who. If you're a client, they will come rescue your ass.
The company has offices in New Hampshire, Massachusetts, Pakistan, and Thailand and a staff that might make some countries' armies blush. Its roster of 200-odd employees includes wilderness paramedics and former military personnel, some of them ex-Special Forces and Navy SEALs. The company's Nepal posting is a busy one. Every spring, climbers and trekkers, many of them Global Rescue clients, come to test their mettle in the Himalayas. In 2013 and 2014, the company evacuated 28 clients and repatriated the remains of three more who perished in the mountains.

...The fact that well-heeled travelers can summon Green Berets and wilderness paramedics almost instantaneously can present an ethical conundrum. The places where Global Rescue operates are often poor and short on resources; the company's business model is predicated on delivering goods and services to its clients first. It makes an effort to help locals when possible, but as Richards puts it, "We are not the Red Cross. We don't have the ability to just deploy our services to people who haven't paid a membership fee."
And actually their fees are pretty reasonable:
Medical coverage costs $329 per year, while medical plus security runs $655. It's something like AAA-most clients won't need the insurance, but for those who do, the cost of their evacuation is covered. The American Alpine Club offers a limited Global Rescue service to all its members; ask a climber if they've heard of Global Rescue and chances are they'll produce a membership card.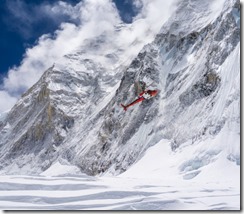 7 Scandalous Cartoons You'll Probably Never See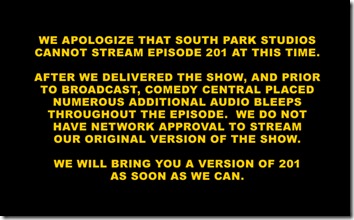 Also: The Perseid Meteor Shower Will Be Peaking on Wed, Thurs
The Yahoo AoSHQ group - it's got electrolytes and shit.
And my twitter thang.
Tonight's post brought to you by who you gonna call when the looters come: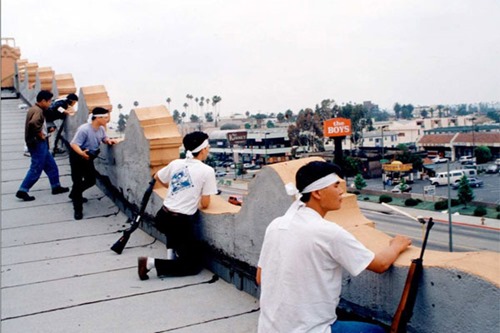 Notice: Posted by permission of AceOfSpadesHQ SA de CV. Provided "as is" without any warranties expressed or implied. Please read label carefully before using. May contain nuts and gluten. Shitloads in fact.

posted by Maetenloch at
10:54 PM
|
Access Comments