« So Much Drama in the D-J-T
|
Main
|
EMT 8/9/15 - [krakatoa] »
August 08, 2015
Overnight Open Thread (8 Aug 2015)
So morons, what would you rather have happen to you? Naked pics of you leaked onto the internet or your financial info stolen?

In a recent survey by MasterCard, more than half of respondents said they'd rather have naked pictures of themselves leaked online than have their financial information stolen.

Participants were also less likely to be worried about having their email accounts hacked (62%) or their homes broken into (59%). Even those stats don't compare to the 77% of respondents who reported feeling anxious about the prospect of having their personal financial information stolen or compromised.
TV Insider
Heh. TV insider tells all: Peter Jennings would 'sleep with a tree if it had a skirt'.

"Studios are usually cold. But Peter Jennings demanded that the studio be kept at 48 degrees. If it wasn't cold enough, he'd rip me a new one. It was for his comfort under the hot lights. You never wanted to see anyone sweat on TV for any reason.
"I had to bring a sweater to work, and the vice presidents and writers were always complaining. But it was Peter's show."
So SJW's, is that sexist that the A/C was set at 48 degrees? And just think of his carbon footprint! Oh dear. The horror!
Hangover Cure
Alright, one of you morons will have to try this and get back to us as to whether or not it works. Asian pear juice can cure hangovers.
Pun Overload
Arctic Sea Ice
Somebody better show this to the President. No change in Arctic Sea Ice since 1971. Man, we really have gone back to the 70's. Job participation is at 1977 levels. Ice at 1971 levels. New Star Wars (first one came out in 1977) movie coming. Disco isn't coming back too is it?
Drone Catching
Well this is timely after last night's ONT. You can add fishing pole to your options for when you want to take out a drone. Annoyed fisherman on a pier casts his line at a drone overhead and successfully hooks it. Well, he didn't quite take it down but he still managed to snag it. Maybe a stronger line next time?
Hillary Clinton Campaign Outtakes
Nuke Bombs
Visualizing the power of nuclear bombs.
Military And Food
How the U.S. Army shapes our diet.
Cats In Space
Very bad sci-fi covers. Cats In Space.
h/t
Cat Video
Tonight's ONT brought to you by lies that parents have told their kids: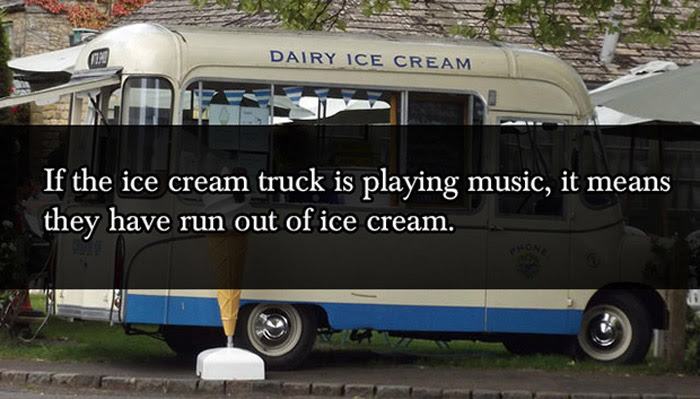 Notice: Posted by permission of AceCorp LLC. Please e-mail overnight open thread tips to maet or CDR M. Otherwise send tips to Ace.

posted by CDR M at
10:01 PM
|
Access Comments