« Thursday Morning News Dump
|
Main
|
Open Thread »
July 30, 2015
Fourth Planned Parenthood Video Released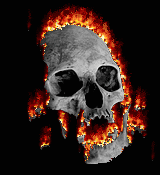 This one stars Dr. Savita Ginde, of Planned Parenthood of the Rocky Mountains.
This requires criminal investigation:
In the video, actors posing as representatives from a human biologics company meet with Ginde at the abortion-clinic headquarters of PPRM in Denver to discuss a potential partnership to harvest fetal organs. When the actors request intact fetal specimens, Ginde reveals that in PPRM's abortion practice, "Sometimes, if we get, if someone delivers before we get to see them for a procedure, then we are intact."

Since PPRM does not use digoxin or other feticide in its 2nd trimester procedures, any intact deliveries before an abortion are potentially born-alive infants under federal law (1 USC 8).

Note, in case you missed it in the second video, the reason they don't use feticide is because then the organs aren't viable. Meaning they crush the babies and tear them apart while they are still alive and able to feel pain.
More:
Yesterday, a judge in California issued a temporary injunction barring CMP from publishing videos that include footage from a May 2014 meeting between officials at StemExpress and CMP investigators posing as potential buyers of fetal organs. The StemExpress lawsuit alleges the covert recording of that meeting at a restaurant is the product of unlawful electronic eavesdropping.
California has unusually tough prohibitions on electronic recording. One of those restrictions is that all parties must consent to the recording of "confidential communications." This isn't my area of law, but a quick survey of the case law suggests that recordings in restaurants may sometimes be considered confidential communications and sometimes not, depending on the circumstances. It's going to be a fact-specific determination, so CMP may ultimately be in a bit of trouble there depending on what the testimony and evidence turns up. On the other hand, the temporary injunction is a prior restraint, which typically isn't the right solution to alleged newsworthy conduct that can be remedied post-litigation. The temporary injunction was ordered to last until a hearing can be convened on August 19. StemExpress also alleges theft, fraud, and interference with contract.
Other CMP videos can be released, so long as they don't include the StemExpress meeting.

posted by Gabriel Malor at
10:21 AM
|
Access Comments