« Jonathan Pollard To Be Released In November
|
Main
|
Morning Thread (7-29-2015) »
July 28, 2015
Overnight Open Thread (7-28-2015)
Now that unobtainium is due to be on store shelves for Christmas, the impossible is set to become commonplace.

-- Pixy
Like all radical egalitarian philosophies, feminism appeals to the ambitious malcontent who, feeling herself somehow disadvantaged by the status quo, dreams of a utopia in which women will be treated according to a "fair" standard, which is to say, a standard that will make her Queen Bee of the hive. A woman who declares that she is "oppressed" by "male supremacy" usually means nothing more than this: Men don't treat her the way she would like to be treated, and so she wants to destroy civilization as we know it, and institute a gynocracy in which women will be empowered to inflict humiliating punishment on men. Whatever else feminism may be, it is always in large measure a sadistic revenge fantasy whose strongest appeal is to women of unlimited cruelty. If any man doesn't like her "feminist perspective," his disagreement proves he's a "whiny piss baby," and she will celebrate by drinking your tears.

She hates you. She really, really hates you.

-- Robert Stacy McCain
WFB: Vox Explains Liberals, Shoes
Vox has written an insightful explainer on why buying a certain brand of shoe doesn't necessarily make you a good person. The piece also, perhaps unintentionally, explains a lot about the young liberal hipsters who read Vox.

The gist of the explainer is as follows: The shoe company TOMS is popular among a certain crowd of enlightened trendsetters (Vox readers, Daily Show watchers, Obama voters, etc). One reason is because TOMS offers more than just a trendy pair of shoes, it also, critically, provides customers with wearable proof that they care about poor people. That's because whenever someone buys a pair of TOMS shoes, the company donates a pair of shoes to a child in a poor country. Vox's Amanda Taub explains that, yes, wanting to help poor people is a good thing, but buying TOMS shoes is one of the worst ways do it. Not only is TOMS exploiting its customers' charitable impulse to persuade them to buy its products, which is problematic to begin with, but there is also research to suggest that "buy one, donate one" programs aren't a terrible efficient or effective way to improve the lives of poor people. At worst, they're counterproductive.
"What the Trump and Cosby Allegations Reveal About Rape Culture" By Amanda Marcotte in Rolling Stone
Safe link but trust me the title, author and publication tell you everything you need to know.
The Vile Cartoonist Ted Rall Fired by the LA Times For Dishonesty
You'll be shocked, shocked to find out that Rall is a lying liar who lies. In fact as far back as 2003 Ted Rall was known as a long-time scumbag. The fact that he was ever employed by reputable publications after this cartoon is reason enough for the MSM to be destroyed in a cleansing fire of incandescent righteousness.
In a May 11 post on The Times' OpinionLA blog, Ted Rall - a freelance cartoonist whose work appears regularly in The Times - described an incident in which he was stopped for jaywalking on Melrose Avenue in 2001. Rall said he was thrown up against a wall, handcuffed and roughed up by an LAPD motorcycle policeman who also threw his driver's license into the sewer. Rall also wrote that dozens of onlookers shouted in protest at the officer's conduct.

Since then, the Los Angeles Police Department has provided records about the incident, including a complaint Rall filed at the time. An audiotape of the encounter recorded by the police officer does not back up Rall's assertions; it gives no indication that there was physical violence of any sort by the policeman or that Rall's license was thrown into the sewer or that he was handcuffed. Nor is there any evidence on the recording of a crowd of shouting onlookers.
It turns out that pretty much everything Rall claimed about the incident was a complete provable lie.
Jon Stewart is the Obama Shill That You Always Suspected He Was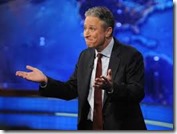 Slate: Please Stop Talking, John Kerry
When you've lost the amateur webzine....
How The Brady Campaign Victimized The Family Of An Aurora Theater Shooting Victim Again
The family of one of the victims egged on by the Brady Campaign filed a frivolous lawsuit against the ammunition dealer that Holmes bought his ammo from. They lost the case and are now on the hook for the dealer's legal fees and facing bankruptcy. It's sad but this is why you shouldn't file frivolous lawsuits nor rely on the Brady Campaign for your legal strategy.
When Seconds, Minutes, or Hours Count, the Maine State Police Won't Do Shit
Which is how Brittany Irish got raped, shot and then kidnapped a second time by the same man in under 48 hours. Also why you might want to have a gun for your own protection.
ATF Re-Classifies Flares and 40mm Chalk Rounds as Explosives, Confiscates Ones Already Sold
The Wicked and Vicious Plot by LIBRE to Oppress Hispanics by Having Them Get GEDs
Years ago when I was teaching remedial math classes to mostly minority students I used to casually explain to them that fractions/complex polynomial roots/the mean value theorem were all tools used by the system in order to keep the brown man down. But....[dramatic pause followed by a whisper] this one time only I was willing to divulge the white man's secret....as long as they promised to keep a scared oath of silence about who leaked The Knowledge.  They laughed. But they also passed the white man's tests.
Why Tom Brady Got a Four Game Suspension
Evidence of consciousness of guilt.
The NFL indicated in its release that a key factor was Brady ordering that his cellphone be destroyed.

From the NFL's release:

"On or shortly before March 6, the day that Tom Brady met with independent investigator Ted Wells and his colleagues, Brady directed that the cellphone he had used for the prior four months be destroyed. He did so even though he was aware that the investigators had requested access to text messages and other electronic information that had been stored on that phone.

"During the four months that the cellphone was in use, Brady had exchanged nearly 10,000 text messages, none of which can now be retrieved from that device. The destruction of the cellphone was not disclosed until June 18, almost four months after the investigators had first sought electronic information from Brady.
CA Independent Baseball Teams to Replace Umpire With Computer That Call Balls and Strikes
The human element that many in baseball appreciate will be absent during an experiment for a pair of games. A computer will call balls and strikes as the home plate umpire handles all of his other regular duties.

''It's going to be strange yelling at that computer,'' San Francisco Giants manager Bruce Bochy joked.

On Tuesday night, the computer system will stand in for pitch calls in what is considered to be the first professional game without the umpire making those decisions. A full umpiring crew will be there for everything else.

Former outfielder Eric Byrnes will oversee the computer.

''I have been pushing for a computerized strike zone for years,'' Byrnes said. ''Just like instant replay was, it is long overdue. Very much looking forward to seeing how the entire process unfolds. I truly believe we are very close to seeing it implemented in the big leagues, just a matter of time.''

The San Rafael Pacifics will use the automated technology in two games against the Vallejo Admirals at Albert Field. The program, Pitchf/x, comes from the company Sportvision in nearby Fremont, offering technology to track and digitally record the full trajectory of live pitches within an inch of accuracy.
The MLB has had computerized systems for judging balls and strikes for years but it's only been used to evaluate umpire calls and performance after games. This is the first time it's being used for actual gameplay.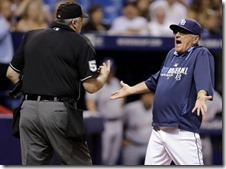 The Frisky: Do We Even Need A Reason To Celebrate The 2nd Annual #UnfollowAMan Day?
Whatever. [makes wanking motion] You see for me every day is #IgnoreMindlessManHatingBitches Day - but this one time I will make an exception. That is why this night is different from all other nights.
Scientists Identify Possible New Substance With Highest Melting Point
Researchers from Brown University have tentatively identified an alloy of hafnium, nitrogen and carbon as having an expected melting point of about 7,460 degrees Fahrenheit (4120 Celsius). This exceeds that of the previous record-breaker, tantalum hafnium carbide, which melts at 7,128 F (3942 C). Its record stood for almost a century. At this point, the new alloy is still hypothetical, based on simulations, so the new record has not yet been confirmed by experiment. The study was published in Physical Review B (abstract), and a lay-summary is available at the Washington Post. If the simulations turn out to be correct, the new alloy may be useful in parts like jet engines, and the door will be opened to using similar simulations to search for substances with even higher melting points or with other exotic properties.
Note that a melting point of 4120 C means that it could stay solid on the surface of the Sun in one of the cooler sun spots.
The Pogues Launch Their Own Brand of Irish Whiskey
Now they're both consumers and producers of it.
The Yahoo group is for closers only.
Teh Tweet!
Tonight's post brought to you by market value: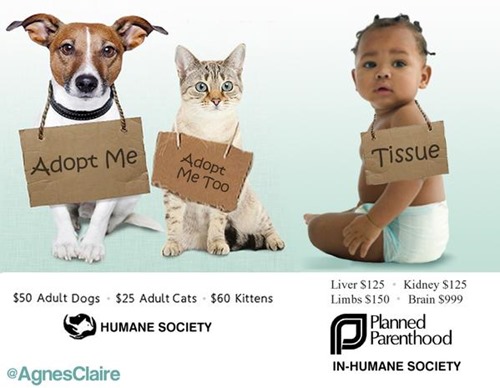 Notice: Posted by permission of AceCorp LLC. In the event of an emergency, an oxygen mask will drop down from the compartment above your head. Do not disturb the ewok.

posted by Maetenloch at
11:02 PM
|
Access Comments